13 Amazing VTuber Ideas To Try On Your Next Stream
Have you seen cute avatars taking over Twitch streams? Well, you're not alone. Today, you'll find VTubers on streaming platforms in all sizes and in virtually every category you can imagine. If this trend continues, avatars could outnumber streamers with webcams. Some people infuse their personality during streaming as a VTuber, while others adopt a completely different trait.
Even though VTubing sounds attractive, it can be difficult to stream your avatar and keep viewers engaged. You must choose the right niche and keep coming up with new ideas to stay relevant in the community. In this article, we'll discuss choosing your niche and what ideas you can use to keep your viewers engaged in your next stream.
Finding Your Niche as a VTuber
You need to choose a niche and build your community if you're thinking about becoming a VTuber. Unfortunately, the gaming niche is super crowded so virtual content creators are looking for new ideas. The best thing about VTubing is that you can create a unique identity for your avatar and stream in almost any niche. You just need to hook your audience to your character.
The best way to decide on a niche is to be clear about why you want to become a VTuber and start a streaming channel. You need to choose a niche that piques your interest. This way, your avatar will be much more sustainable. 
When choosing your niche, you must also ensure that you can generate ideas over a long period. Another factor you need to consider is monetization. You should choose a niche where you can attract and retain more viewers to monetize your streams. 
Here are a few examples of niches you can choose from as a VTuber.
Astrology
Astrology has become a popular niche in recent years. You may have seen a few hundred YouTubers talking about astrology and stars. If you're an astrologer or interested in this field, you should create your avatar and start making videos. You can even stream your avatar talking about sun signs and the position of the stars. The best thing about astrology is that you can talk about things that can affect people's lives and futures. It's a great way to engage your viewers. 
Sports
Sports is still the most popular and competitive niche in the VTuber community. Sports is among the best niches if you're interested in sports, commentary, and player strategies. VTubers who share their knowledge with the sports community in a live stream attract a large audience. This might sound a bit strange, but people prefer watching videos of digital characters rather than real people.
Movies
Movies are another good niche to talk about for hours in your live stream. If you are passionate about movies and series, you can create an avatar to discuss them with on your channel. Besides discussing your favourite movies and scenes in this way is fun! Not to mention you can also interact with your viewers in super chat. This way, you can keep your viewers engaged through constant interaction.
Mukbang
Mukbang is becoming a popular VTuber niche. Even though it's challenging to make these videos as a VTuber, they can be a fun experience for your viewers. This is an online audiovisual show where your avatar can eat different food items while interacting with viewers. 
As cooking and food anime become more popular, Mukbang has also gained many fans in the VTuber community. However, if you choose this niche, you will need to get an eating animation added to your avatar as part of their VTuber expressions.
Science
Science is another popular topic that people search for on YouTube. Any concept is easy to understand when an avatar briefly explains it to viewers. The science community is huge, and you can share your knowledge with them using your VTuber account. You can create videos with your digital character as often as possible. You can also stream with your avatar and discuss concepts with your viewers. Sometimes it doesn't have to be science in particular. People tune in to watch all kinds of academia and study streams to have someone keeping them company while they revise for their exams. 
So this is a great way to kill two birds with one stone if you yourself have some tests to pass!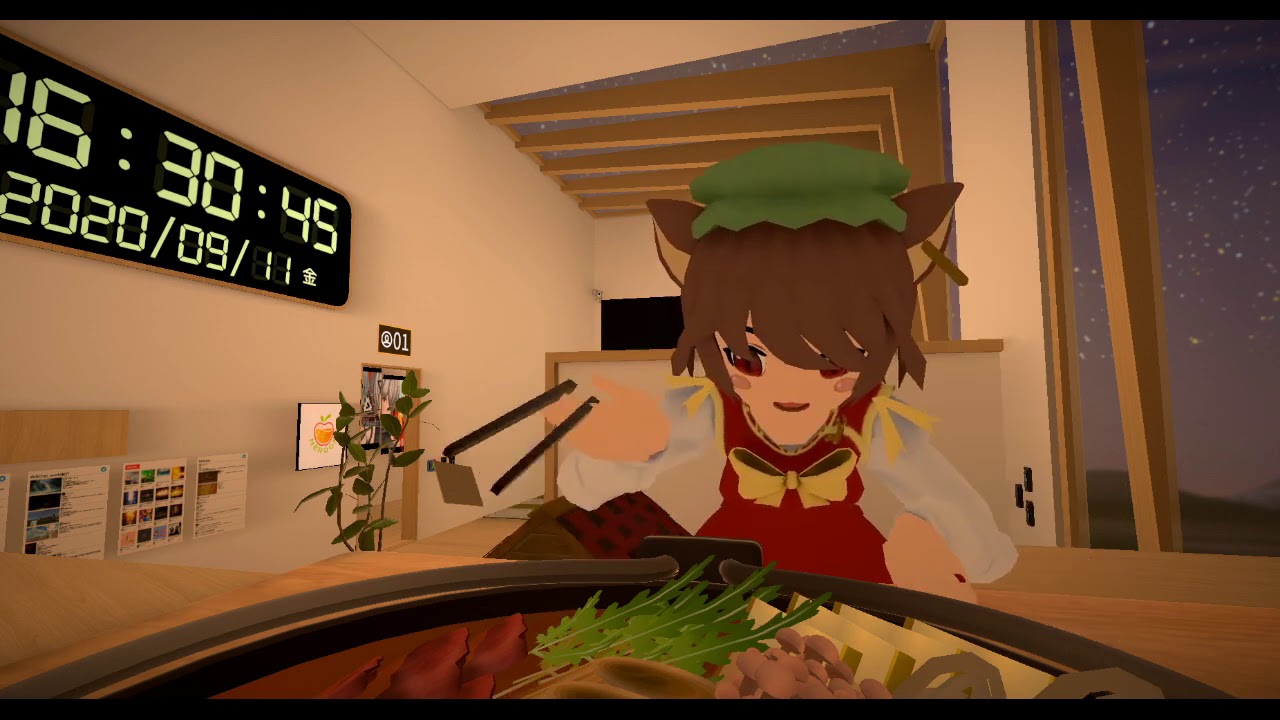 VTuber Having A Mukbang On Stream
Amazing VTuber Ideas You Can Try On Your Next Stream
Once you have chosen your niche as a VTuber creator, you need to rally your viewers around you and build a loyal community. This will help you grow your community. Livestreams are the best way to grow and interact with your viewers. 
Interacting and socializing as a digital avatar in your stream can be complicated. Here are some great VTuber ideas to try on your next stream to keep your audience engaged.
New Avatar Reveal
Introducing your avatar for your channel is one of the most important live streams. With Twitter, you can create hype for your avatar's reveal. To hook your audience for the big reveal, you can set benchmarks for your followers and unlock the previews for your avatar. 
You can show snippets of your avatar and facial expressions for your new avatar. Once you have enough followers and interactions, you can set a reveal date for your stream. Finally, you can introduce and reveal your avatars live on Twitch or Youtube.
Lore Videos
When you create your digital avatar, you can also create its entire backstory. This helps your viewers connect and relate to your virtual world. You can engage your viewers in your stories and keep them entertained while streaming. You can also premiere elaborate lore updates on your channel and even introduce new characters. Every interesting VTuber avatar has interesting lore around them and the world that they come from. Hence lore lovers, like to get lost in the fictitious creations of their favourite VTubers.
Subathon
Subathon originally came from Twitch and is a combination of two words – subscriber and marathon. It lets you set rewards for your subscribers that they can unlock when you reach a certain number of subscriptions. This way, you can make your entire stream gamified. Not only can you reward your subscribers in your stream, but you can also set a timer for the duration of your stream.
Gaming
Playing games in your Livestream is a great way to engage your audience with your stream. You can stream dozens of multiplayer games on your VTuber channel and play with your viewers. People love watching videos of people playing their favourite games. 
You can also give your opinion and comments while live streaming your games. You can also repurpose the streams into gaming videos and shorts which is can help build a following on YouTube.
Question and Answers
Answering anonymous questions from your followers in a live stream is entertaining content for your viewers. You can ask your followers to submit their questions before the stream. You can then pre-select the questions you want to answer for quality control. This live-streaming idea is also a popular interview segment where you can invite guests and ask them questions.
Free Talk – Just Chatting
A VTuber free talk is a great way to connect with your viewers. This stream segment is exactly what it sounds like – a free conversation with your viewers without a set plan. You can jot down a few ideas on a loose-leaf note beforehand so you remember everything, and there are no awkward pauses. You can also encourage your audience to chat with you and share their opinions.
Karaoke
A karaoke or singing segment in your Livestream can also make it interesting for your viewers. Regardless of your singing voice, your subscribers would still love to hear you give it your all. Letting your viewers request the song is a great way to get them involved. Of course, a lot of VTubers these days have great voices and make music of their own so this should be a lot of fun if you're a talented artist.
ASMR
ASMR is a whole other niche for several high-profile YouTubers and VTubers. But you can also include it as a segment in your live stream. ASMR is usually associated with a tingling sensation in the brain that makes you feel relaxed and less anxious. The response is caused by audio and sometimes visual cues that are referred to as triggers. Some of the most common ones are whispering, tapping, and clicking but there are so many more out there so do your research. 
How seriously you incorporate ASMR into your stream is up to you. You can include it as the last segment of your stream and leave your viewers feeling relaxed and at ease. Or dedicate entire streams to it late at night to give them something to watch before bed.
Studying a Language
As VTubing grows internationally, language learning streams are popular with viewers on all streaming platforms. You can either teach your viewers a new language or learn with them. Japanese is one of the most popular languages that people want to learn from VTubers. You can use Duolingo, a language learning app, and stream your progress with your viewers.
Talk Shows
Staging your Livestream as a talk show and inviting other VTuber as guests is a great way to engage your viewers. You can ask your followers to ask questions or chat about how you know each other. You can also spill some tea about your other VTuber friends. With apps like Discord or Marshmallow, you can also allow your viewers to interview your guests. You can get a nice visual result by even collaborating on stream with other VTubers or regular people.
Using VRChat 
VRChat is a popular virtual world where you can connect and interact with other avatars. It's a perfect place for collaboration with other streamers and VTubers. You can play games, participate in events, or hang out with your followers while live streaming on your channel. In addition, you can make the stream more enjoyable for your viewers by allowing them to interact with you in real-time.
The best part is you can take your avatar into the game with you. The game allows complete customisation of avatars with external software. Meaning that if you can get a 3D avatar of your VTuber and import it into Unity. It should be good to use in the game. Obviously, it has to have proper VTuber rigging and animations are optional but you can avoid all of this hassle with VRChat avatar commissions made by professional artists.
Ranking and Reviews
You can rank and review anything you like, from games to anime to fictional characters. These rankings can be discussed with your viewers, and you can also invite their reviews into the chat. Keep streaming light by cracking a few jokes with your subscribers. You can also create leaderboards or use an app for ranking.
Art and Drawing
If you're creative, you can run art streams on your channel. It's a low-effort segment, and you can enjoy spending time with your viewers. You can even use doodles and art during a subathon and reward them to your subscribers. To make the stream even more interesting, you can collaborate with your VTuber friends and draw together.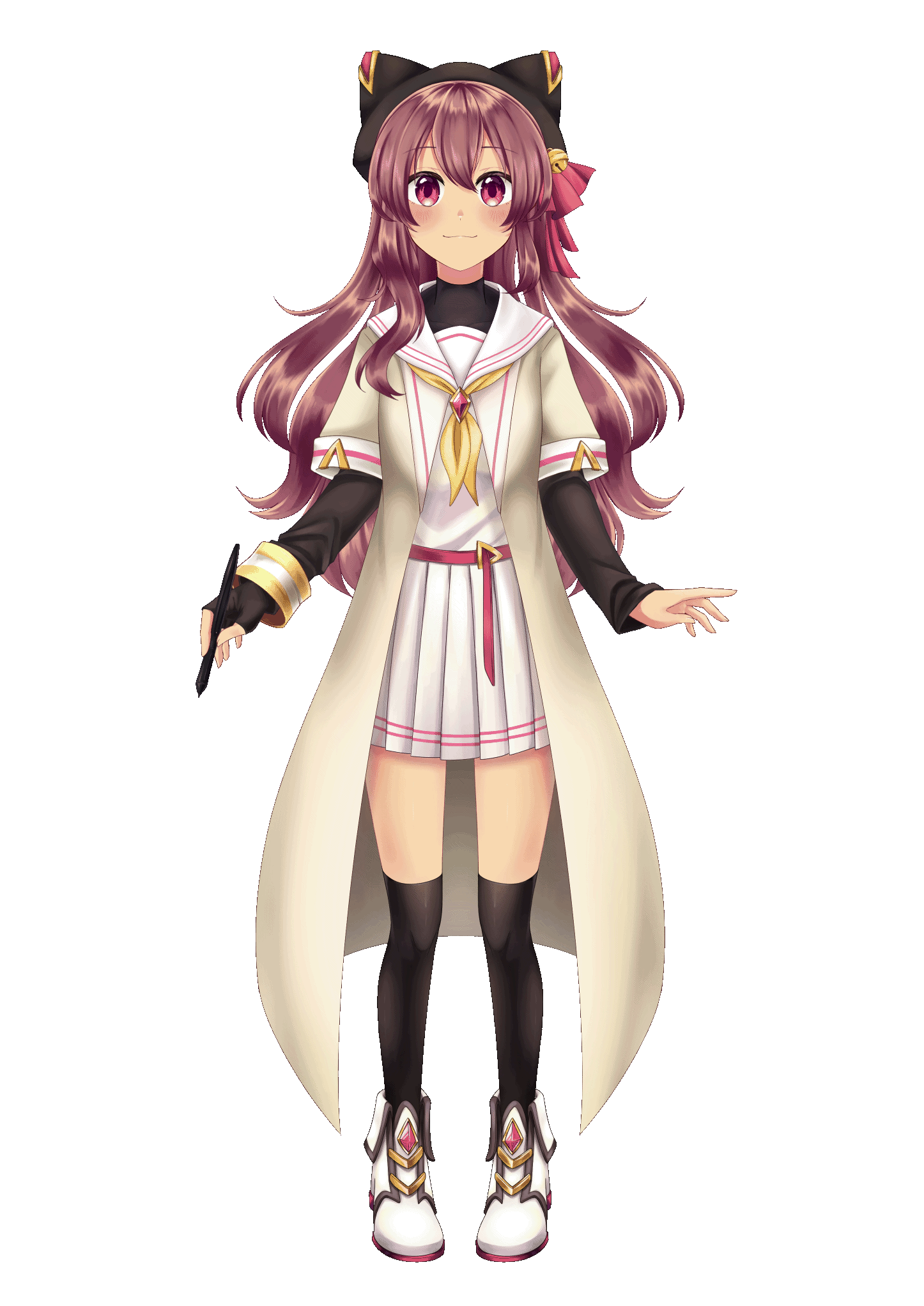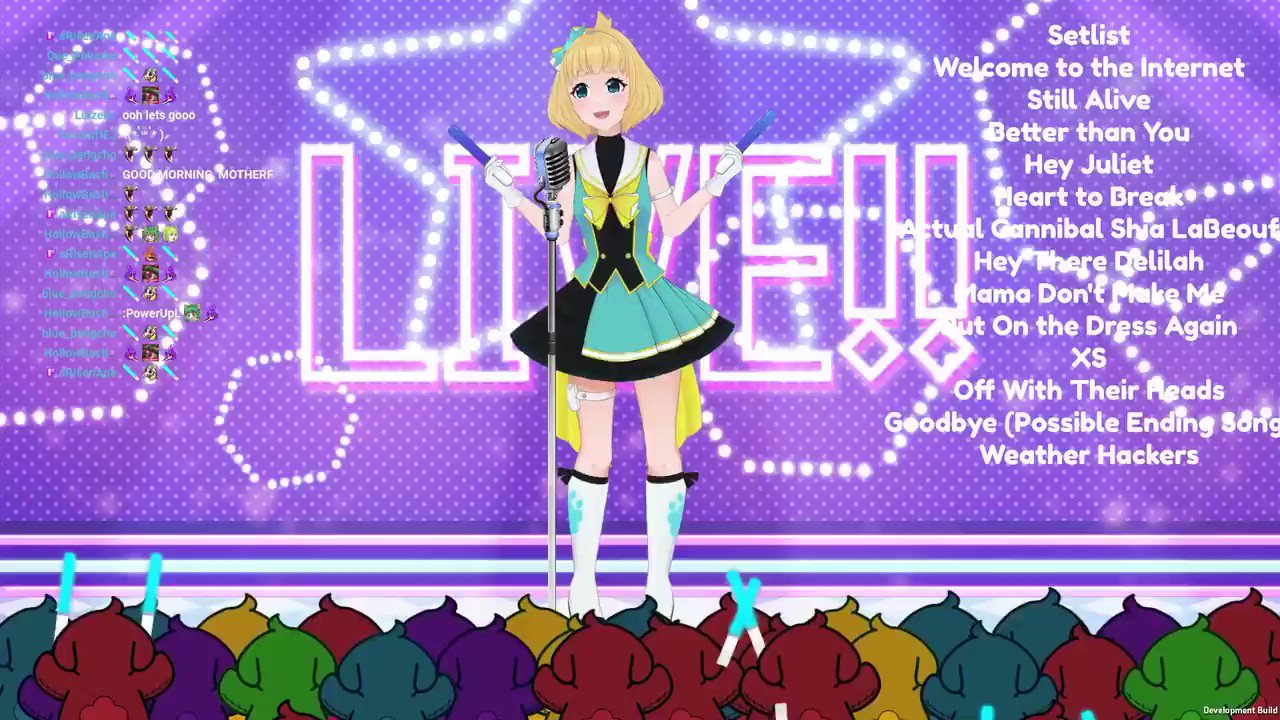 VTuber Karaoke Stream Using An Overlay
How to Come Up with Streaming Ideas on Your Own
It would help if you kept coming up with new ideas to keep your steam interactive and engaging. While you can use some of our recommendations, you also need to come up with new ones that are more tailored to your own stream. Asking yourself some questions can help you generate ideas for your stream.
What Is Your Theme?
You need to connect with your viewers with your avatar. That's why it's essential to choose a theme for your character. You need to know if it's inspired by fantasy, anime, science fiction, or a real character. This will help you create a stream that coincides with the design of your VTuber avatar.
What Does Your VTuber Avatar Do outside a Stream?
Creating a whole virtual world and life for your avatar is always a good idea. Giving him a backstory and hobbies will help your viewers empathize with the character. A creative way to generate ideas for VTuber is to think about your character's activities when they are not streaming online. They may have a job or spend their time on Twitter posting questionable artwork from fans.
A word of advice is to give your VTuber avatar the same hobbies that you love. That way you can have fun streaming them for your viewers.
What Are You Willing to Invest in Your VTuber?
There are two aspects to making your stream more interactive for viewers – money and effort. You can choose a free avatar which will lack originality but is a good chance to see if VTubing is for you or not. Or you could a VTuber avatar commission from an experienced artist that will be made under your guidance. Of course, the only true way to create an avatar exactly how you want is to make it yourself. But, few people know how to make a VTuber avatar due to the technical skills it requires.  
The ideas you choose will also depend on the avatar you select. You don't have to spend so much money to become a VTuber, but the viewers always appreciate the exclusivity of the avatar. On the other hand, it's also crucial that you make an effort. Your money only matters if you make an effort to be entertaining and catch the eye of your viewers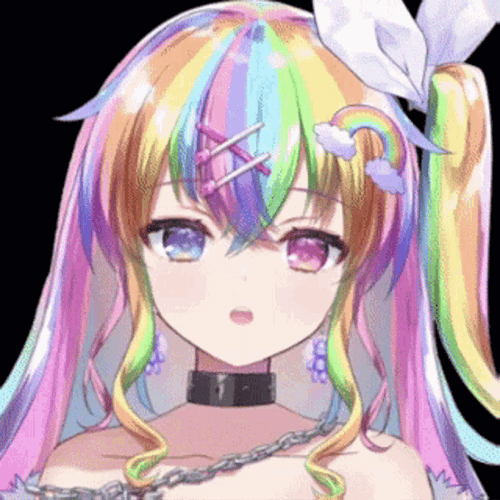 Making Your Streams More Interactive
YouTubers and VTubers aren't very different regarding keeping their subscribers. Both must engage with their audience to keep them loyal to their channel. This is especially true if you're live streaming. As a VTuber, your main goal is to engage your audience through chats. 
You can make your streams more interactive by allowing your viewers to submit and respond to things. Checking and engaging with things people are saying in your chat is the first thing you should consider. Although it can be busy at times, responding to the occasional remark can help them feel heard. You can also interact with your viewers by creating a React segment for your Livestream. You can have them send you different clips and create a stream from them.
Hopefully, these help to create some exciting new stream ideas for the next time you go live!
Need A VTuber Model Commissioned?
Need A VRChat Avatar Commissioned?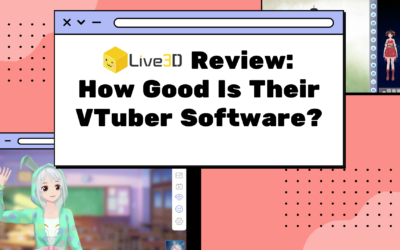 Live3D Review: How Good Is Their VTuber Software?Virtual YouTubers, or VTubers, are taking the Internet by storm, and their popularity is growing...
read more
Need A VTuber Commission?