7 Games Like VRChat To Enjoy With Your Friends
VRChat has provided an awesome way to connect with friends and really experience the social potential of VR. The game's rapid success has led to the development of many different VR games similar to VRChat. Variety is the spice of life! So for VR lovers looking to connect with different online communities we've provided a list of the top 7 games like VRChat. Keep on reading for some great VRChat alternatives.
If you're a fan of VR and haven't dabbled in VRChat yet then you're missing out. As we mentioned before VRChat is a social game where players can meet up, talk and play minigames with friends. There is no linear path to follow or objectives to complete, so the game is entirely what you make of it. For some people, this is a deal breaker, but millions of players find ways to entertain themselves in imaginative ways.
It's super common to see Twitch streamers jumping onto the game to interact with fans and create some viral moments. Some of the biggest internet stars like PewDiePie, Jacksepticeye and Pokimane have all succumbed to the pressure of their fans telling them to play. And almost every time it made for some hilarious content.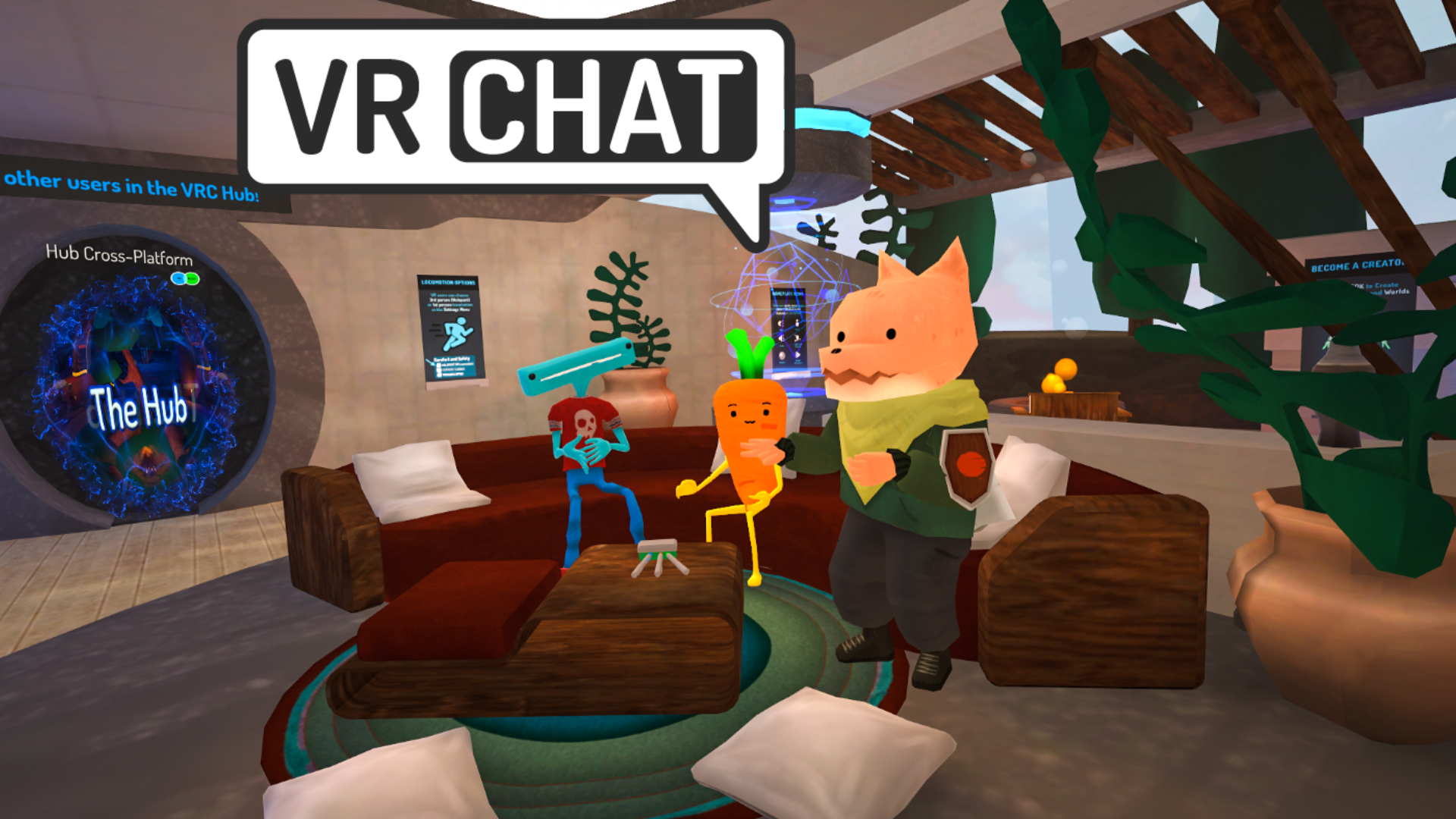 Friends Sitting Down And Talking In VRChat
What Makes VRChat So Popular?
The main thing that draws people towards the game is the freedom to design and upload content into the game. Once you've made it past the visitor rank by spending 12 hours in-game, you unlock the ability to upload content. This means that you can edit and create your own virtual worlds to explore with friends or share with the community. Players have the freedom to upload avatars to VRChat that have been created using external software. It's not the most intuitive process but there are plenty of guides out there!

This is one of the features that make the game what it is. Players can create just about anything; minigames, nightclubs, cities and even entire planets inspired by their own vivid imaginations. One type of VRChat world that fans love the most are avatar worlds. These allow the player to browse huge collections of virtual avatars and pick out whichever one they like. Almost like virtual clothes shopping! 
This brings us nicely onto VRChat avatars. These are the characters that you control within the game and are used to represent you. VRChat has made it so these can be fully customised using external modelling programs. So long as the 3D models are compatible with Unity and follow certain parameters, there are hardly any limitations.

These avatars can come with a series of cool animations and outfit changes to show off to your friends. Players love these avatars so much that they often get professional artists to create VRChat avatar commissions for them. Designing a custom VRChat avatar from scratch is a very difficult task that requires skills in 3D modelling and graphic design. Hence why it's sometimes easier to just get an artist to help you out. 
Alternatively, if you don't mind having the same avatar as someone else then you can settle for using one from an avatar world. You can find plenty of avatars from all different themes like Furry avatars, anime avatars, you name it!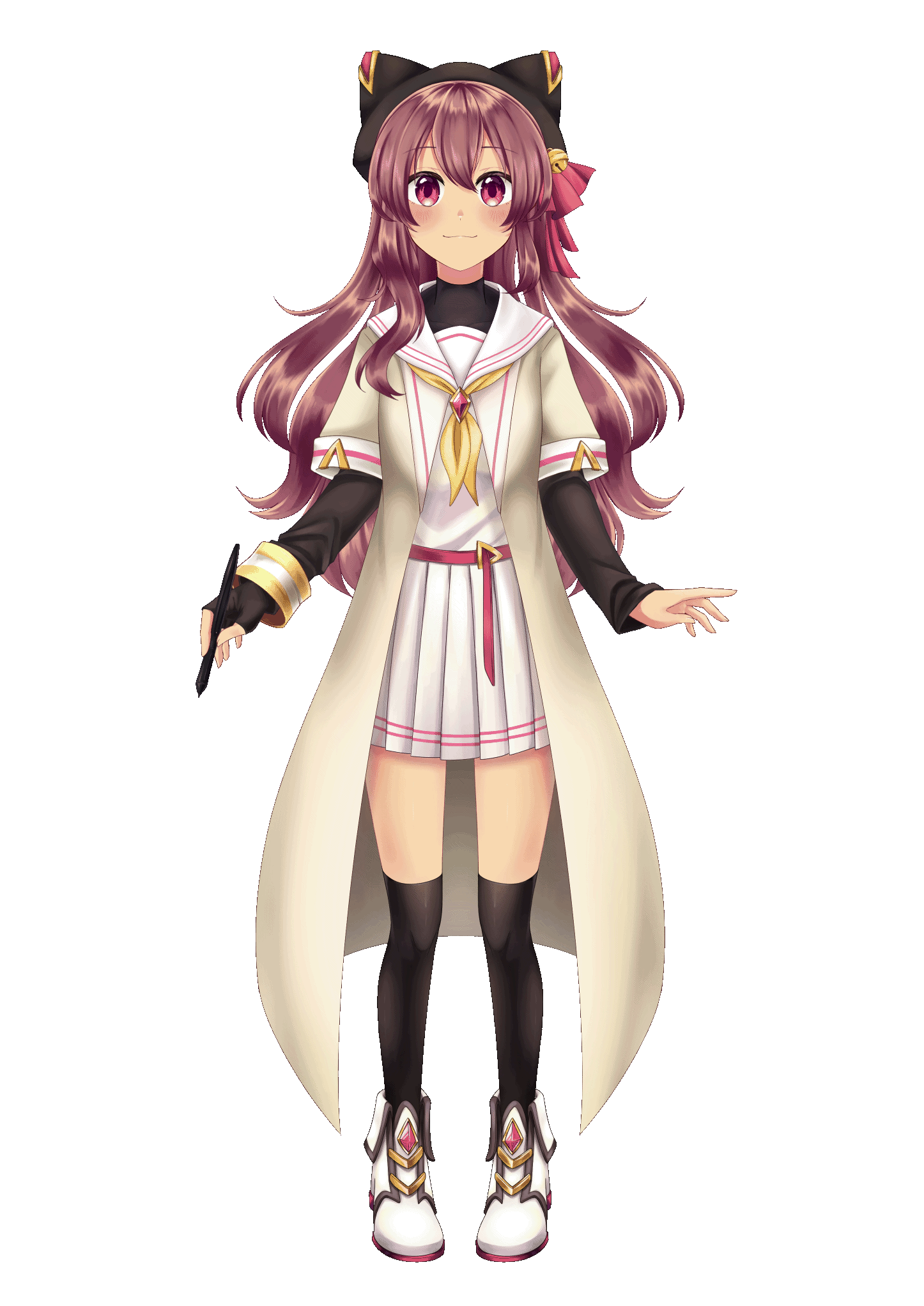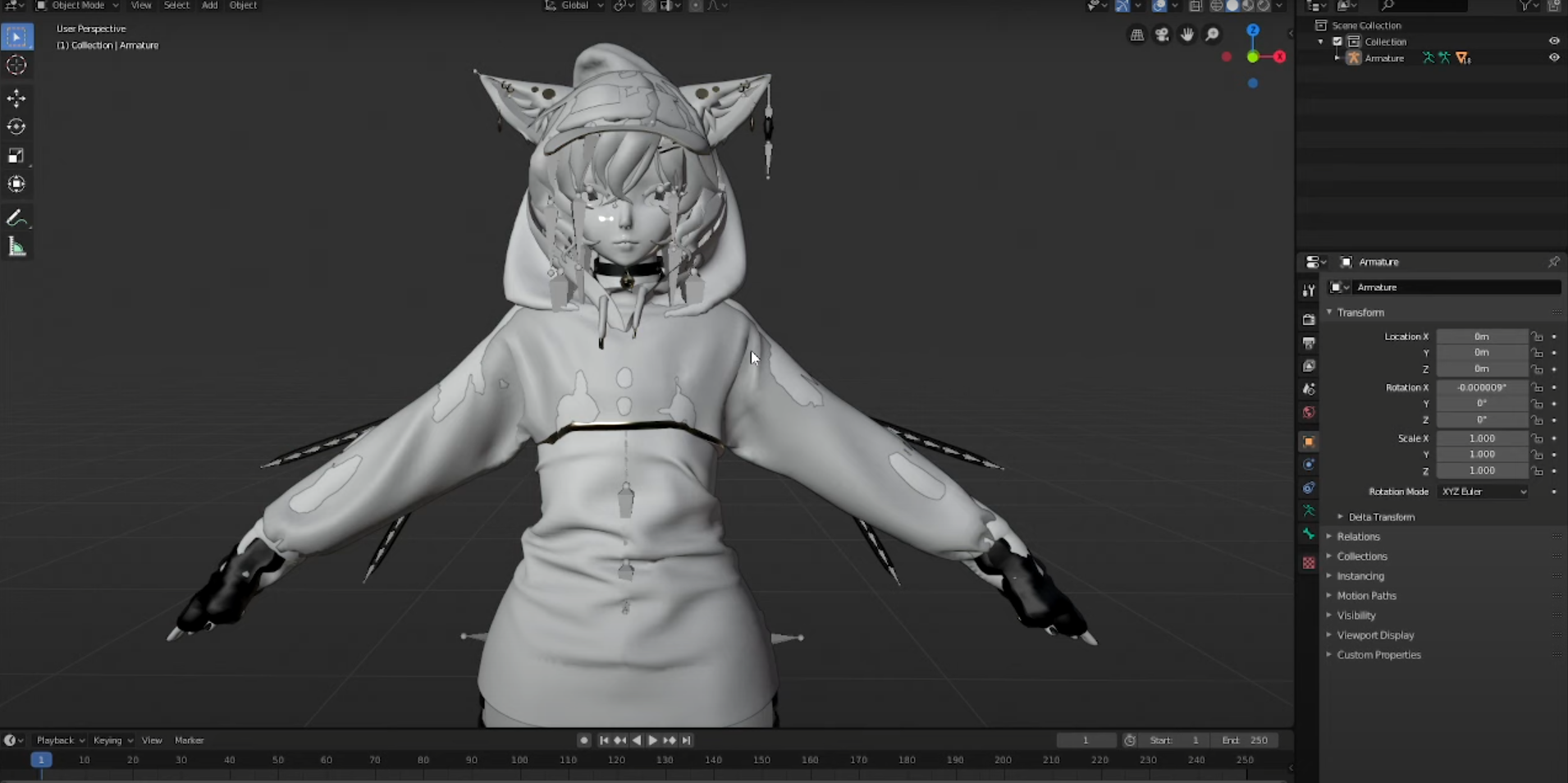 Designing A Custom VRChat Avatar In Blender
Top 7 Games Similar To VRChat
VRChat definitely didn't reinvent the wheel. In fact, there have been plenty of social video games like Second Life and Habbo that were massive hits back in the day. However, the novelty of creating such a game in VR has made it an intimate way to interact with other players. So, here are some VRChat alternatives that you might want to try out!
Oasis VR
Oasis VR is an awesome free-to-play social platform. The game was released in 2019 so it is still quite new and can be subject to some bugs. But with the nature of VR gaming still in its infancy, this is expected with most video games that use VR anyway. Oasis VR has plenty of awesome features that make it just like VRChat. You have your own personalised home that is completely customisable

It's your own personal space where you can mess around or invite friends for some quiet social time. This is quite a nice addition as the hubs in VRChat can get a little bit hectic with too many players around. Much like VRChat the game is compatible with full-body tracking. Meaning all of your limbs and even hands can be tracked as you move through the game. This makes for much more expressive communication. 
Oasis VR also allows players to upload and use whatever custom avatars they desire. You can be anything from a mech warrior to a cute Pokemon just depending on your design abilities.
Sometimes it's nice to have an activity to do whilst talking with friends. Hence why Oasis VR has so many fun minigames to play. You can play poker, go-kart and engage in a bunch of FPS and simulation games. All are lighthearted fun that help the bonding experience.
Facebook Horizon
From the trusty developers at Meta, this social, virtual reality platform serves as a great alternative to VRChat. Facebook Horizon is available on all Meta and Microsoft VR headsets. It doesn't have the same compatibility, as there are far more VR headsets for VRChat. But the game does have a very robust design for the platforms it is available on. 
Whilst it doesn't allow users to import their own avatars, they attempt to make up for it with a high level of customisation with lots of different parameters. A cool feature that they've implemented is removing the lower half of the avatar's body. Whilst VRChat full-body tracking is a thing, walking animations are always a bit goofy because not everyone owns an omnidirectional treadmill. Jokes aside, movement is usually controlled by a joystick so run animations for all these different avatars have to be considered. Removing this part of the avatars helps to make everything look a lot smoother and fit the aesthetic of the game.
Players can create and upload their own worlds as well as the chance to explore over 10,000 custom worlds made by fellow developers. There are a wide variety of landscapes and activities to choose from like haunted houses and comedy clubs. Not to mention the smooth interaction with objects in each of these worlds.
While the game isn't as derpy as VRChat so likely won't be the product of as many memes. It still provides an awesome space to meet with friends in a VR setting and have fun!
AltspaceVR
AltspaceVR is a VR platform built for hosting social events. A lot of the games applications make it great for hosting various types of professional meetings. But that's not its only use. Plenty of players meet up to laugh and discover different ways to entertain themselves within VR. Players can create their own custom avatars using a built-in avatar design tool. Next, they can build their own rooms to make fun and interesting environments to hang out in.

You can be the DJ at your own virtual party, host a comedy night at your own comedy club or just relax with friends in a living room setting. Like most social VR platforms the game is free-to-play meaning there's nothing really to lose!
Chillout VR
Chillout VR is a big contender as a VRChat alternative. The game is and always will be entirely free to play. Which says a lot about the developer's intentions already. Players can meet up and explore virtual worlds together, upload fully customised avatars to play as, and even utilise full-body tracking. There are plenty of different game modes and minigames to take part in, which really helps to bring people together. Breaking the ice can always be a little awkward but giving people a minigame to focus on can help ease players into things.
Much like VRChat, Chillout VR gives their players full creative freedom. There is a huge community of content creators developing worlds for the public to use. With an infinitely growing number of worlds the fun scenarios and places to explore never ends. If you're a creator yourself then Chillout VR has a big player base where you'll likely see some appreciation for your hard work. 
The only barrier to entry is of course a VR headset and an AlphaLink account. One of the main advantages that VRChat has over Chillout VR is that it can be played without the use of VR. Playing VRChat without VR is a slightly underwhelming experience but it does open up opportunities for those who do not have access to VR platforms. 
Alcove VR
Alcove VR is another social VR platform available for Meta Quest and Oculus. The game is targeted to be a family-orientated VR application that puts players into a virtual apartment together. The game is made to facilitate bonding time with family and friends by inviting them into your virtual home.
The game offers a decent degree of built-in avatar customisation, but no full-body tracking. This is because avatars are only visible from the chest upwards. Luckily most of the activities available in the game don't require you to run so this shouldn't be a problem. Alcove VR is meant to be a serene and calming experience as opposed to the chaos of VRChat.
Players can personalise their beautiful modern apartment including the decor, and even upload their own pictures into the photo frames. The setting around your apartment can be edited to show beautiful landscapes from meadows to mountains or ocean views. Whilst admiring the scenery you and your friends can listen to soothing ambient music, take part in guided meditations or even do some yoga together. As you might have noticed the game is a lot more focused on wellness.
There is a massive television in the centrepiece of the living room which works with a crystal clear image. Players can host viewing parties, being able to watch shows and movies in real-time through the game. As well as this, players can take part in simple minigames like checkers and go on long cosy road trips.
As far as a social platform goes Alcove VR is an amazing place to hang out with friends. Whatever it lacks in variety and freedom it compensates for with relaxing and satisfying details.
vTime XR
vTime XR is rather reminiscent of Sims in terms of the game's aesthetic. The cartoony character customisation offers millions of facial possibilities in-game. Sadly, the game doesn't allow the import of external avatars. The game is free to play and is available on all major VR platforms such as Samsung Gear VR, Windows Mixed Reality, Oculus Go, Oculus Quest, and Google Daydream.
The game focuses on tranquil settings and landscapes for the players to enjoy while they sit down and chat. Emphasis on the word "sit" here, as players cannot walk around. At times you may be seated in a moving vehicle like a submarine but this is as close as it gets to movement in the game. Whilst this is extremely limiting it does serve as a calmer and more civilised way to socialise. Being seated in one place with your companions makes you more obliged to behave yourself.
The game is a decent VR social platform and is orientated towards those who are simply looking to chat. If you want more freedom and variety you'll have to head back on over to VRChat.
Rec Room VR
Finally, on our list, we have Rec Room which is available for all major VR platforms. That includes Oculus Quest, Playstation VR and even mobile gameplay on IOS and Android. The game is a completely free and fun place to hang out with friends. It can best be described as a virtual amusement park that has a plethora of activities to keep you entertained. The game has a pretty robust design as all of the minigames function extremely smoothly.
Playing Rec Room you can be shooting basketballs on the court one moment and then move into a parkour challenge the next. The variety of minigames has literally something for everyone to take part in. On the flip side, the game isn't too big on freedom of customisation as it only offers limited in-game avatar design. Users can create their own worlds that allows them to add items and construct games. But the barrier to entry is a little lower than VRChat as they only need a verified email address to do so.
Whilst there are tons of cool places to hang out in Rec Room, the game is much more minigame centred which is evident through its movement mechanics and attention to physics. However, it still makes it onto our list as it's still an awesome VR platform to meet new people!
Need A VTuber Model Commissioned?
Need A VRChat Avatar Commissioned?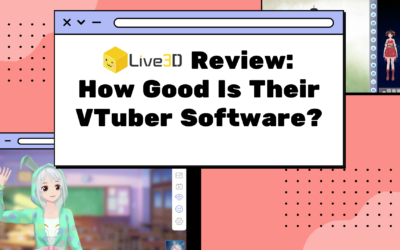 Live3D Review: How Good Is Their VTuber Software?Virtual YouTubers, or VTubers, are taking the Internet by storm, and their popularity is growing...
read more
Need A VTuber Commission?