A Complete Guide On How To Become A VTuber
The VTuber trend originally began in Japan with Virtual YouTubers producing content with the help of entire production teams. After taking the internet by storm it didn't take long for the technology to fall into the hands of the public, enabling them to become VTubers too! VTubing shows promise of being the future of content creation. So, if you're interested in how to become one, then keep on reading!
What is a VTuber? Well… the term VTuber is an abbreviation for the name Virtual YouTubers used to describe online content creators that present themselves as a virtual avatar. These virtual avatars are known as VTuber avatars or VTuber models and are essentially the online identity of these content creators. Originating from Japan most of the popular VTuber avatars take on the form of excentric anime-style characters, but most of the appeal of VTubing comes from being able to look however you like.
VTuber avatars can come in all weird and wonderful designs from animals to fairytale creatures. Which gives creators full freedom of expression. In VTuber culture it's actually frowned upon to seek out and talk about the person behind the VTuber avatar. The community believes that you should appreciate the creator for the persona that they have created and not the personal life behind it. This is another reason why many people are turning to VTubing as they can maintain their anonymity while still receiving love and praise for their hard work in the content creation industry.

So what do VTubers actually do? Well, VTubers do whatever any normal internet personality would do. They stream video game let's plays, make reaction videos, chat with their viewers, and sing or do karaoke, the possibilities are endless. 
However for those looking to simply try it out for free to see if they like it, here's how.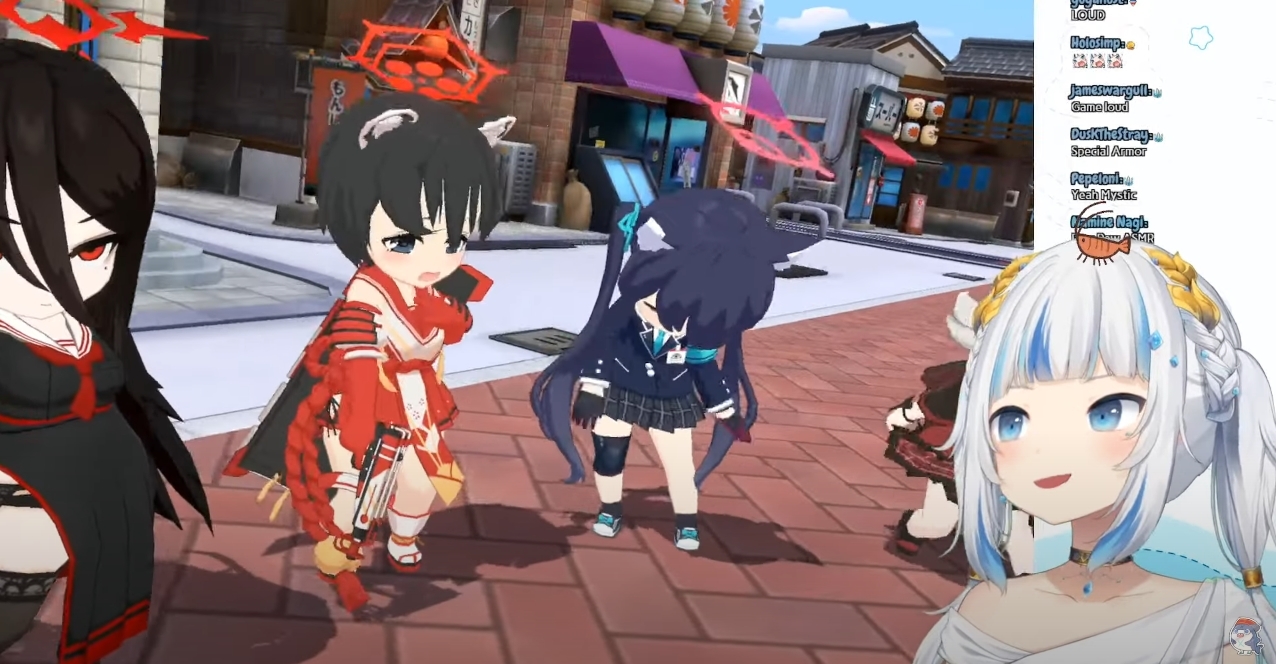 VTuber Gawr Gura Livestreaming
What Equipment Do I Need To Become A VTuber?
Although VTubing is far more accessible to the public than it once was there are still some hardware requirements that we'll have to meet. There is also plenty of software that you'll have to read up on but more on this later.
A Good PC
For starters, you will need a decent PC. There are certain VTuber software like VSeeFace that are optimised to work on toasters. But this still doesn't compensate for the requirements you'll need for streaming in the first place. What constitutes a decent PC would be 8GB RAM as a minimum, a decent graphics card and a processor. 
The minimum specifications for streaming effectively are as follows:
Processor: Intel i5-4670 or AMD FX-8350 
RAM (memory): 8GB DDR3
Graphics card: Nvidia Geforce 960 or AMD Radeon R9 280
Operating system: Windows 7
While this setup will get a good quality VTuber stream running it won't effectively support intensive video games at the same time. In order to do this, you'll have to take a look at the system requirements of the video games and software you intend to use while streaming. 
If you plan on doing a lot of lets plays then this setup would be more suitable:

Processor: Intel i5-9600k or AMD Ryzen 5 3600
RAM (memory): 16GB DDR4
Graphics card: Nvidia Geforce GTX 1080 Ti or AMD Radeon 5700 XT
Operating system: Windows 10
Most rigs these days are suitable for upgrading various components so it might be worth seeing what you can afford to swap in or out. Some VTubers opt to use two rigs in order to distribute the demands of streaming. One rig handles the VTuber software while the other is used for activities while streaming.
Some really popular VTubers like Mel and Haato use Intel i7-7700 processors with GTX 1050-Ti graphics cards so use this to guide you. If you want your stream to resemble their quality then you'll likely need to get equipment close to theirs.
A Webcam
In order to make VTubing possible, you will need a webcam to capture your face and movements in real-time to make your avatar move. Funnily enough, when it comes to webcams and VTubing there's no need to go all out on a fancy camera. The upper echelon of VTubers will likely use DSLR cameras but if you're starting out something simple like the Logitech C920S or C922 will be able to handle all of your VTubing needs for an $80 price point. 
There's a lot of tracking software on the market now that's compatible with full-body tracking. If you really want to splash out to get an accurate full-body tracking experience then you may need a tracker belt and individual tracking controllers to place on your limbs. Things such as leap motion controllers also help to give detailed hand tracking and digit manipulation so it might be worth your while if you've got the money to spare.
However, all this fancy gear isn't essential. Simply a decent camera will do. Software such as VTube Studio makes it possible to VTube using the camera on your smartphone!
Decent Internet Speed
Streaming, in general, can be quite demanding so it's important that we meet the internet speed requirements in order to produce something our viewers find worth their while. There are plenty of websites where you can get a quick internet speed test immediately like SpeedTest. For the purpose of streaming, we don't need to worry about download speed. Upload speed should be the focus. 
Twitch recommend that you have at least 6Mbps (megabits per second) upload speed in order to stream high-quality 1080p at 60fps. However, their minimum requirements are 3Mbps if you're content with streaming 720p at 30fps. This is unfortunately quite a low framerate which can appear as laggy and very unsatisfying to watch. 
Your internet connection can also affect the video quality of the video games you're streaming. Games that have a high framerate need a good internet connection in order to refresh those frames. Hence we recommend 10-15Mbps
A Microphone
Good audio quality is essential to VTubing as your voice creates half of the character. With that being said it isn't necessary to blow loads of cash on an expensive microphone. The audio quality of a normal USB microphone or gaming headset is certainly good enough to start streaming with. We won't place too much emphasis on buying various microphones as some of the cameras we mentioned previously have one built in.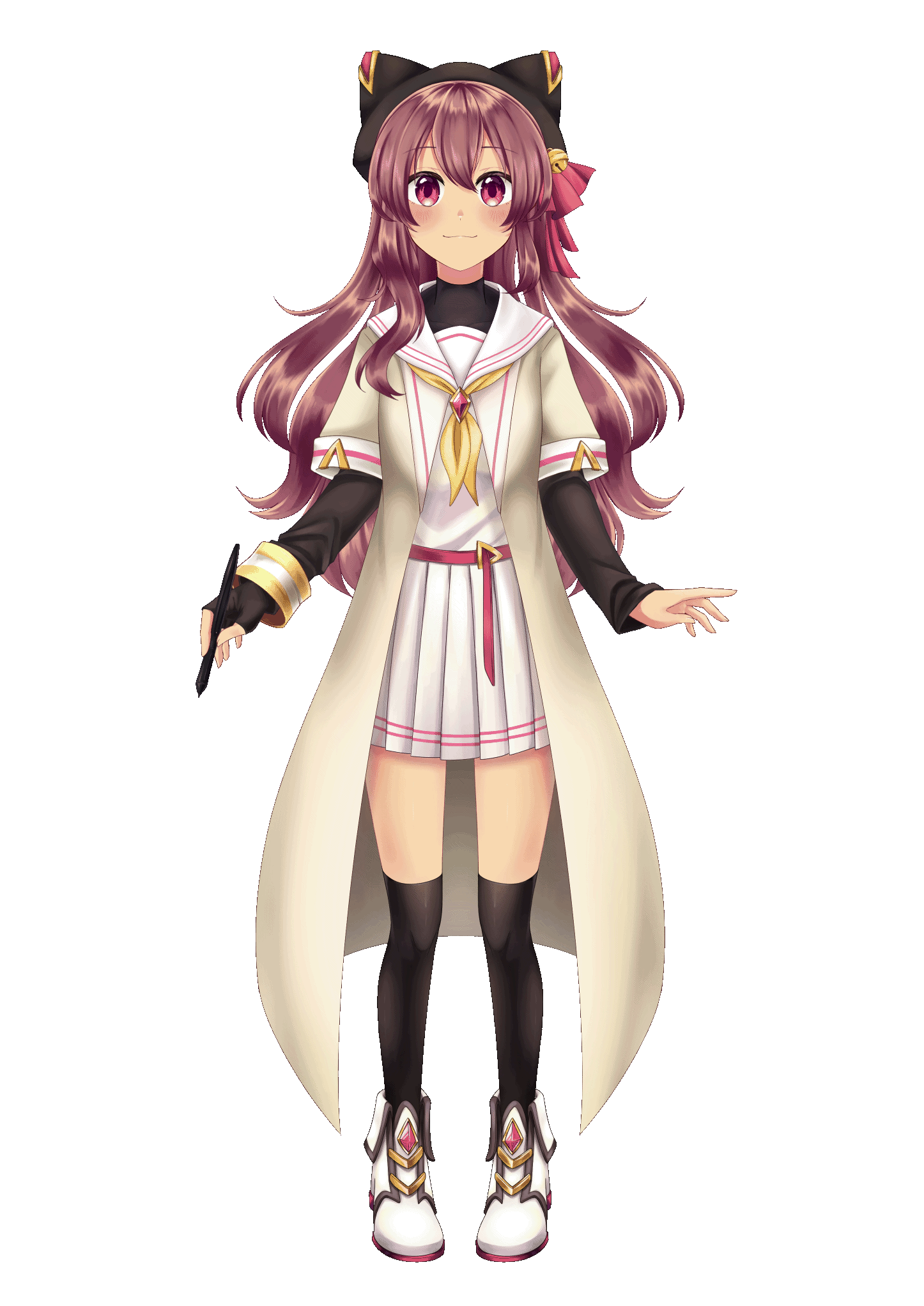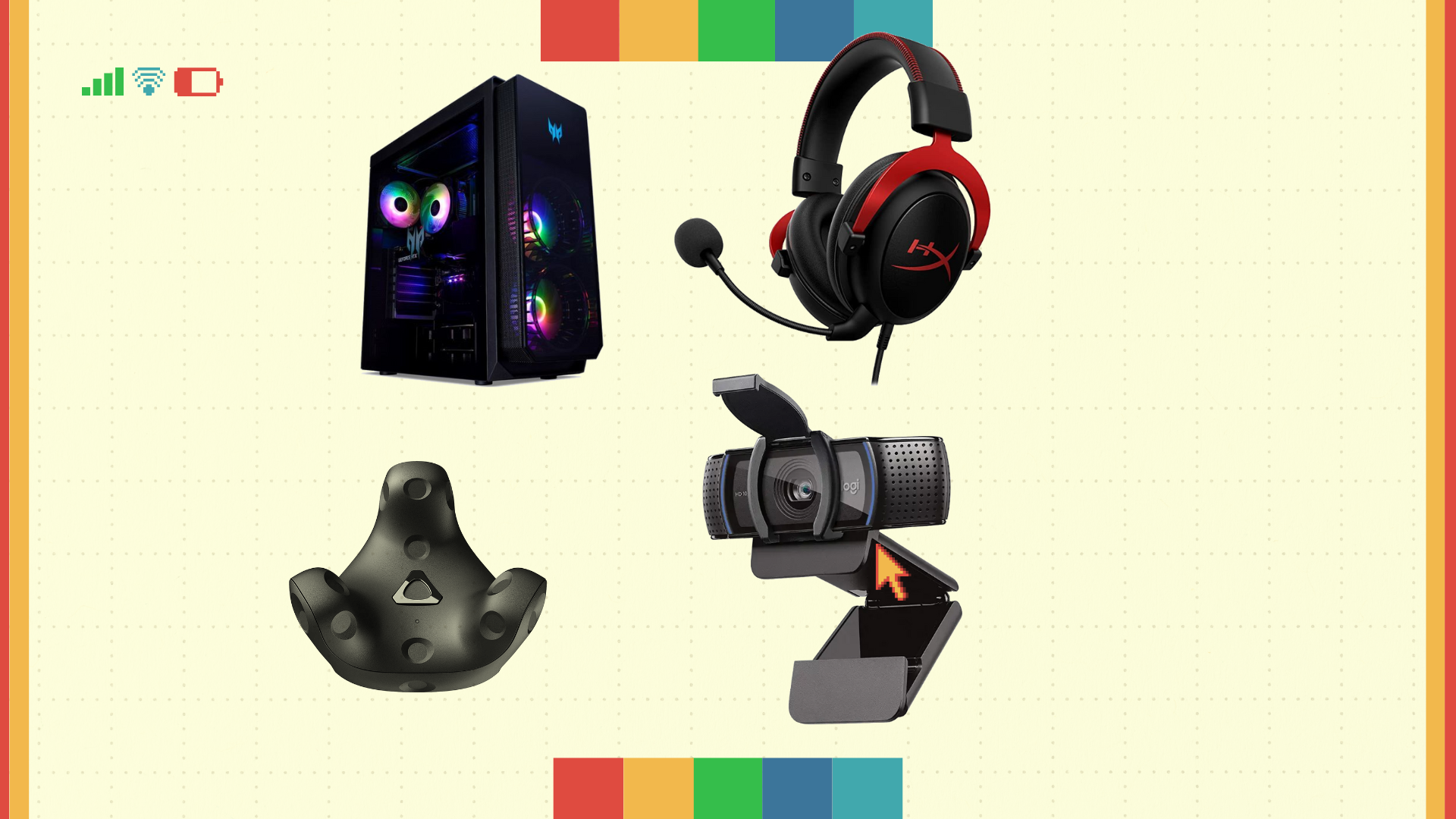 Vive Trackers, PC, Microphone and a Camera. (VTuber Equipment)
Is It Free To Be A VTuber?
Provided that you have a few prerequisites covered it is totally possible to become a VTuber without spending a penny. Of course, like most things you get what you paid for. This means that VTubing for free does make you miss out on many of the features that make it so fun. You won't get a completely personalised and original avatar or have access to all of the desired custom animations you need. But, you will still be VTubing.
Using software such as VTuber Maker allows users to customise a base avatar and start streaming for free. It comes with built-in tracking software that utilises your webcam so you won't need to download and set anything else up separately. It also connects directly to OBS Studio making the process of streaming much easier. 
Alternatively, budding VTubers can turn to free avatar generators such as ReadyPlayerMe where you can customise a base model to create an avatar. This process is free but you might need to import it into Unity to rig and animate it yourself which does require some technical know-how.
It might take you a bit of time and learning but it's totally possible to start VTubing for free.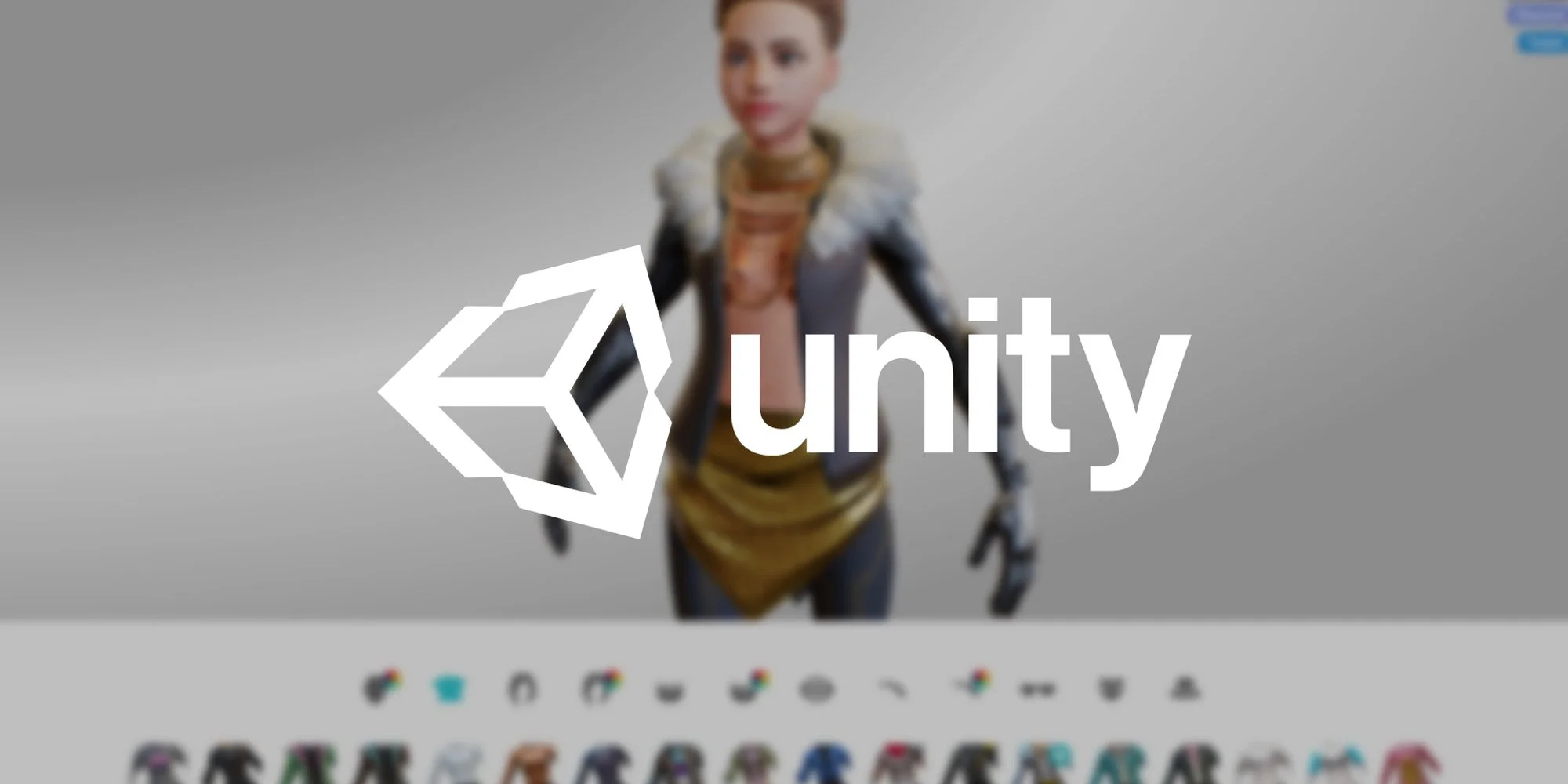 3 Steps To Becoming A VTuber
Now that we've gotten a lot of the preliminary requirements out of the way. Here's how you can become a VTuber in 3 Steps.
1. Get A VTuber Model 
Acquiring a VTuber model or avatar is the first place you need to start when becoming a VTuber. There are various ways of getting your hands on one but you'll need to decide on whether you'd want to be a 2D VTuber or 3D VTuber. This essentially means that your VTuber avatar will either be 2D or 3D. Each one has its benefits, for instance, 2D tends to have a lot more toggle expressions whilst 3D has better full-body tracking and VR applications. Ultimately it comes down to budget and personal preference.
Some members of the community who are skilled enough, choose to create an avatar themselves from scratch. We won't cover how to make a VTuber avatar in detail right now but some of our other articles walk you through the entire process. 
The basics of creating a 2D avatar starts with brainstorming an idea first. Creating a reference sheet that depicts your character is extremely useful in drafting up your first sketch. After this, you'll need to begin designing the layers of your character using a digital art software of your choice. Popular ones include Adobe Photoshop, Clip Studio Paint and GIMP. Once we're done here it's time to animate and rig our avatar. This process can be done using special rigging software like Live2D Cubism. Making sure that you get this part right is crucial as this essentially defines how your avatar can move and display expressions. If you're in need of a 3D avatar then it's a slightly different process.
Finally, after all of that, you're ready to go live! Many of you might be thinking "I don't have the skills or time to invest into making an avatar" which is why many of the popular VTubers you see online today opt for a VTuber model commission. This is when creators pay a skilled artist to work closely with them and create an avatar from start to finish. Commissions remove all of the hassles of designing an avatar yourself while still creating something very close to what you envisioned.
There are plenty of places you can get your VTuber avatars commissioned; Fiverr, Etsy and Twitter. Sometimes it can be difficult to find an artist suitable to design the avatar you're looking for, not to mention the long waiting lists and lack of availability. That's why at VTuberArt we solve everything all in one place.
Alternatively, people like to buy predesigned VTuber models online to make their own. Places such as Sketchfab and ArtStation serve as marketplaces to find an avatar listed for sale by the artist. Avatars like this can range from 30$ – $300 depending on the level of detail and animations. The only downside to purchasing a VTuber avatar is that you cannot guarantee you'll be the only one using it as it is available to the public. However, if you need an avatar immediately then by all means go for it!
2. Download Your VTuber Software
Now that we've got our avatar sorted we can focus on setting up our stream. In order to bring your VTuber to life on camera, you will need to download and set up tracking software to mirror your movements in real time. When it comes to tracking software we are spoiled for choice. There are numerous software for different price points with different functionalities so it all depends on what you intend to do on your live streams.
Some of the main tracking software VTubers use are:
It's best to take a look at the requirements and features of each software to determine whether it's suitable for your VTuber stream. Some avatars require full body tracking whilst others only require facial tracking.
In order to get the stream going live you'll need to set up a streaming software like OBS Studio or Streamlabs. These will capture your VTuber avatar as it moves and talks as well as the activities you plan to do on stream. Streaming software these days are quite advanced and allow you to edit overlays and organise your stream layout exactly how you want it.
Certain software are designed with this in mind and provide custom backgrounds and lighting effects to make the VTuber stream more immersive!
3. Start Creating Content
Now, for the fun part. Creating VTuber content is when you finally get to enjoy the fruits of your labour. It's entirely up to you what kind of content you'd like to create. Some VTubers prefer to stream; playing video games, talking with their chat, singing and performing, even reacting to videos. 
VTubers like to make sure they have loads of different toggle animations and VTuber expressions that allow them to portray many different emotions. When the facial tracking software cannot follow the movements of your face accurately enough to display the emotion you want, it's a good idea to have these at your disposal.
Some VTubers like to stream the process of designing or making modifications to their avatar. If you made your avatar yourself or happen to be a skilled artist then this is a great option. Alternatively, many VTubers with 3D avatars like to stream VRChat. It's a fun way to interact with their stream but also allows them to use their VTuber avatars in-game. Getting a VRChat avatar commission that looks exactly the same as their existing VTuber personality is pretty cool.
Live content isn't the only option as a VTuber, as many content creators like to make YouTube videos. The advantage of this is of course, that you can have as many takes as you want to get your videos perfect. Many experienced VTubers like to go into the realm of creating tutorials and giving back to the community so that everyone can have the chance to become a VTuber.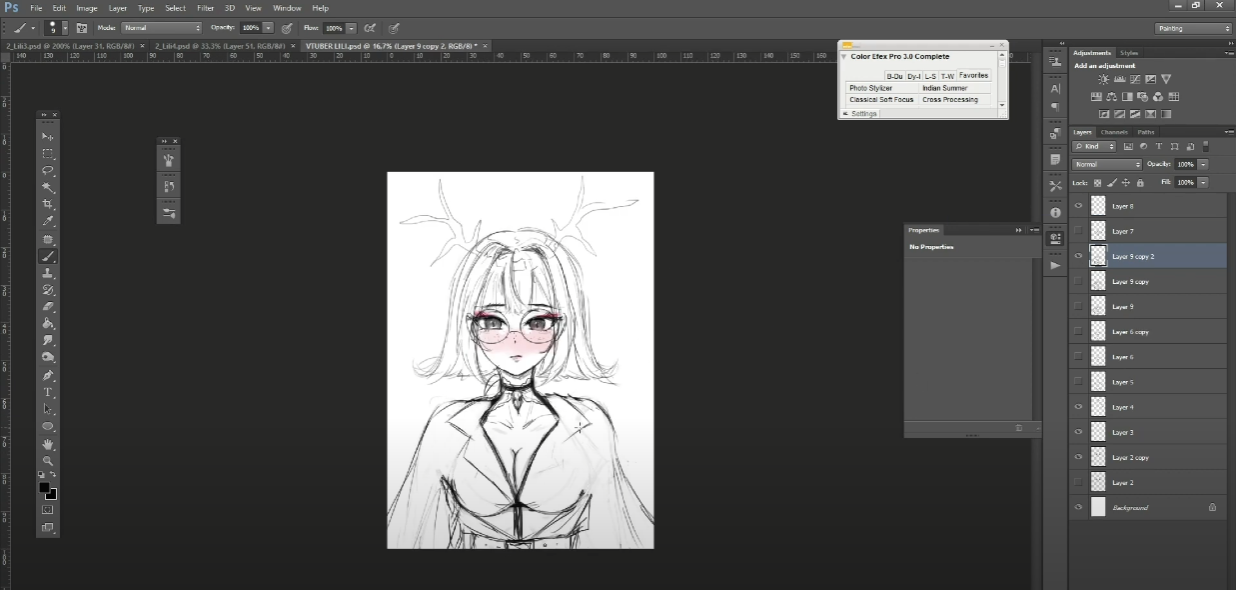 Drawing VTuber Commission In Photoshop
How Do I Become A VTuber Without VR?
Although VR is a vital role in making VTubing possible some clever individuals out there have found a way around this. If you're really interested in starting VTubing but don't have a camera there are still ways around this. Software such as VMagicMirror can be controlled using mouse and keyboard movements or even a gaming pad if you connect one. The avatar's head follows the cursor on the screen to mimic a person's movements and types on the keyboard with each of your respective keystrokes.
The program also manages to lip sync the audio that comes from your microphone which isn't bad considering you have no camera. Your stream won't be as interactive as one rigged properly with a camera but is definitely a good compromise.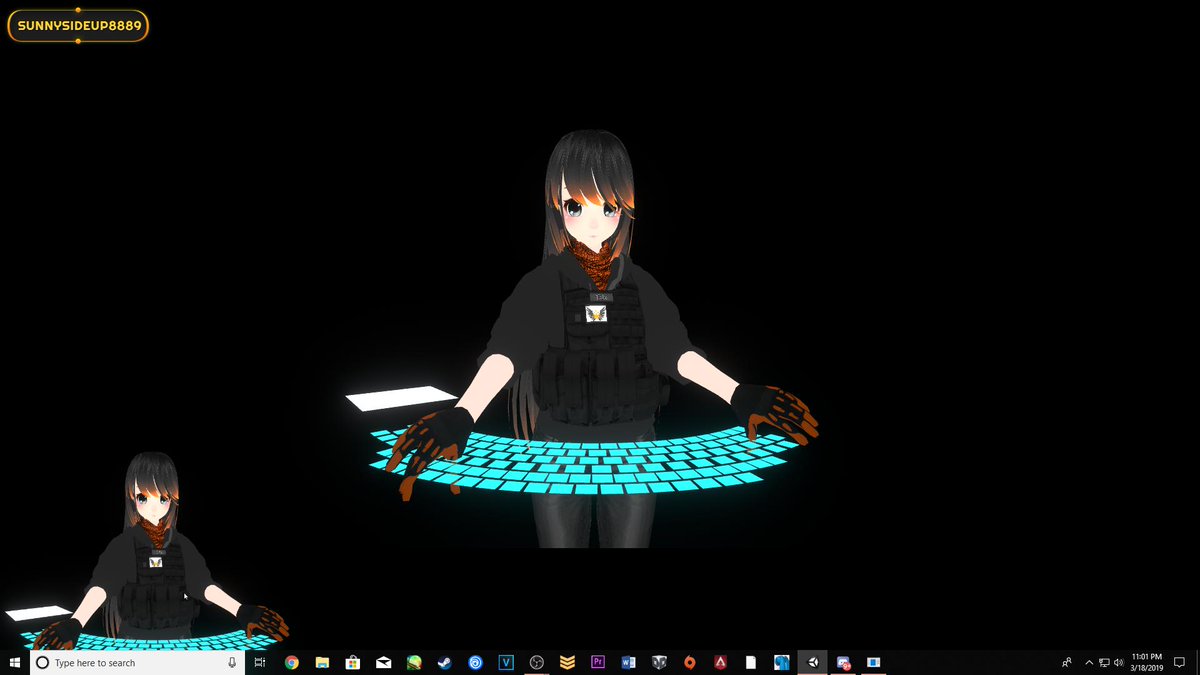 VTuber Using VMagicMirror
How Expensive Is A VTuber Model?
If you're looking to get a VTuber model commissioned then there are numerous factors that can affect the price; the level of detail, VTuber rigging, number of outfits, toggle expressions and animations, whether the avatar is 2D or 3D and much more. Of course, it also depends on what the artist believes that the art is worth so it can get a bit tricky when it comes to estimating the price. On average a VTuber commission can range anywhere from $200 – $1000. 
As we mentioned earlier there are ways to get avatars for free but they're usually not as satisfying when they aren't an original product of your imagination. 
Hopefully, you now know what it takes to become a VTuber and feel a lot more confident to give it a try!
Need A VTuber Model Commissioned?
Need A VRChat Avatar Commissioned?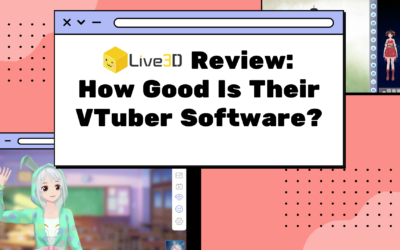 Live3D Review: How Good Is Their VTuber Software?Virtual YouTubers, or VTubers, are taking the Internet by storm, and their popularity is growing...
read more
Need A VTuber Commission?