How To Make A VRChat Avatar (2023 Guide)
We've seen the movies about gamers logging into a virtual world and interacting with players from around the globe. Well, VRChat for many is not too far from these sci-fi adventures. The game relies on the latest VR technology to enable players to walk around as their own 3D avatars. Half the fun of the game is customising and playing as various different virtual avatars to show off with friends. As you can imagine many people often want to create their own VRChat avatar but the process isn't so simple. Hence, in this article, we are going to guide you through all the ways you can create a VRChat avatar.
VRChat is a social virtual reality platform where players can interact, play mini-games and create worlds to share content with friends. The game follows the same premise as many other games before its time like Habbo and Second Life. The novelty of VRChat however, is playing in a virtual reality setting with more immersion and control over your character. The game was developed for VR headsets such as the Oculus Rift, Quest Oculus Rift, HTC Vive and Windows Mixed Reality. There is also a desktop mode for those who do not have access to VR where the game can be played on a mouse and keyboard or gaming pad. So everyone can join in the fun.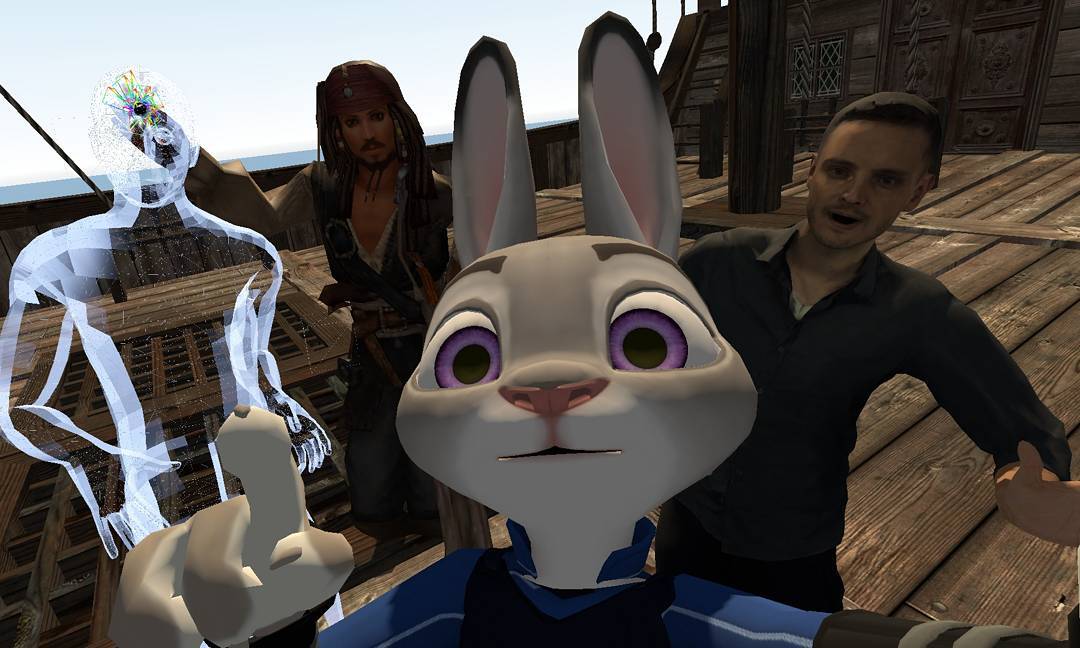 As we mentioned earlier, players in the game are represented by a virtual avatar which they can use to walk around, talk, dance and pretty much anything else you'd like them to do. The reason VRChat avatars are so popular is because they can be created from scratch to look like anything the player wants. It's the first time where gamers have full control over their custom characters so it's understandable why this is such a big focus of the game. VRChat is another opportunity to allow users to be whoever they want to be!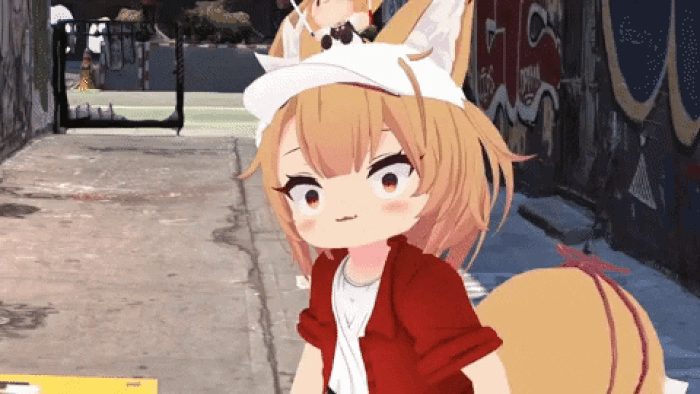 VRChat Avatar Attempting To Graffiti In Game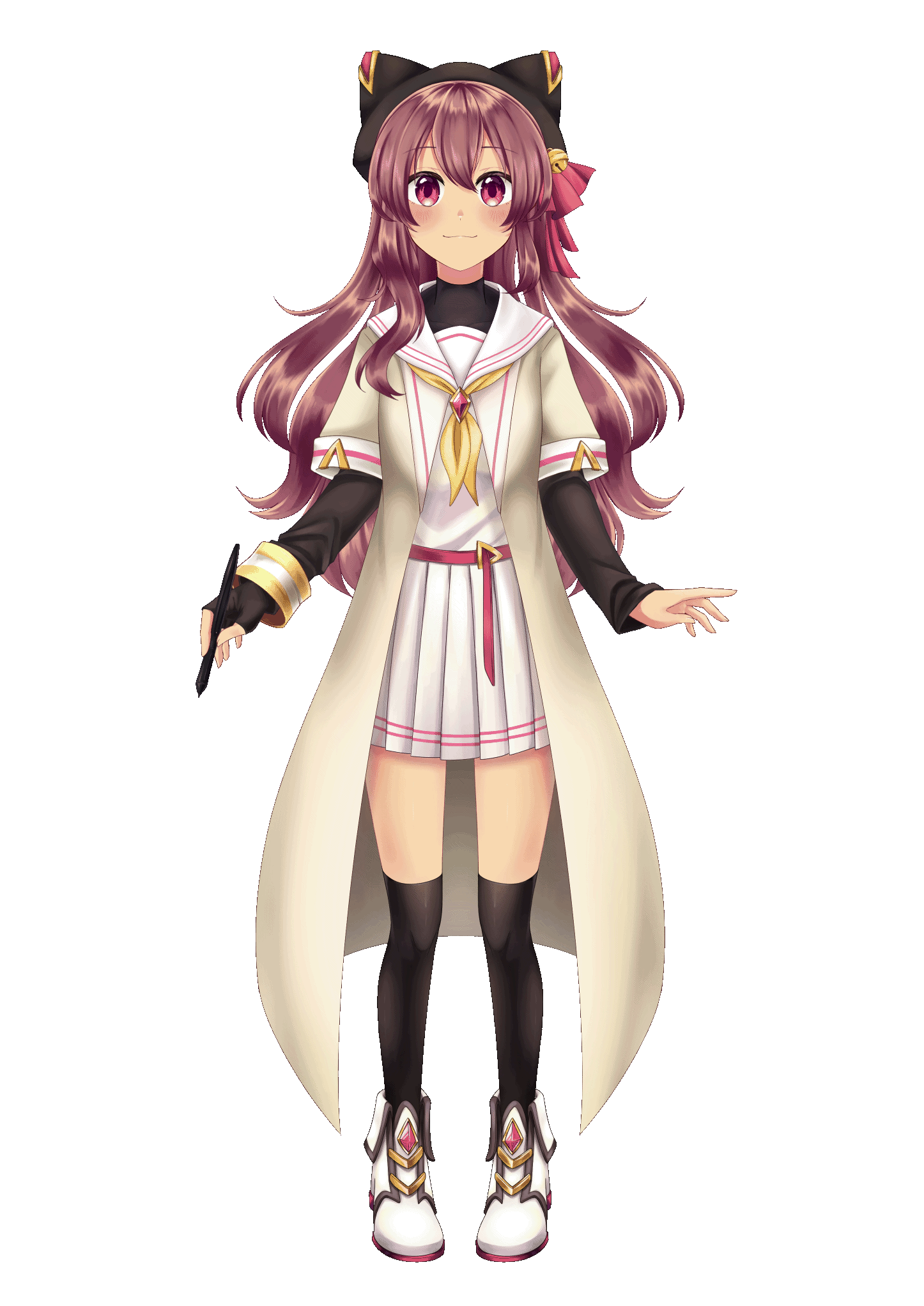 Making A Custom Avatar From Scratch
Making a VRChat avatar from scratch will take some time and learning if you have no experience with 3D modelling and animation. However, don't let this deter you as there are always ways to get around this. But, without any further ado, let's get into how to make a VRChat avatar.
Create A 3D Model
Creating a 3D model for your avatar is essentially designing what your avatar is going to look like. We recommend that this step is only really carried out by those who want a custom avatar that is a product of their own imagination. You can find almost any pre-existing pop culture 3D model in game in VRChat worlds or on various avatar marketplaces, but more on this later.
For now, we recommend the use of a 3D modelling software extremely popular amongst avatar artists known as Blender. Blender is a free open-source 3D modelling software that comes with loads of plugins and everything you'll need to make the avatar of your dreams. While there is a lot to learn, developing the skills will be something that keeps on giving. If you plan to make more avatars or even edit your existing one's knowledge of Blender is crucial. 
We strongly recommend watching a few tutorials to learn the basics of the program just so you're not confused when it comes to designing. Most artists that design a custom avatar in Blender begin with a reference sheet and a sketch. Hopping into the software and sculpting an avatar from the idea in your head is a one-way ticket to frustration. Designing an avatar in Blender can take many hours and more so for a beginner; so making a sketch and reference sheet to follow is essential.
As rewarding as it is to create an avatar from scratch not everyone has the time to dedicate to an entirely new skill. Thus we suggest using a platform like VRoid Studio which specialises in creating custom anime-style avatars. These avatars are extremely popular amongst VTubers and the platform makes it so that anyone can do it with little to no experience with 3D modelling. 

Edit Your Avatar In Unity
Once you are content with the 3D model of your avatar it's time to upload it to Unity; this is the engine used to make VRChat so everything has to be made compatible here if we want it to work in-game. To download Unity we will need to visit the website and select the download for our relevant operating system. Next, you will need to download the VRChat SDK from their website which is the software development kit you will need to edit and publish your avatar in-game.
Before you start messing with any files, you need to load up Unity and start a new project. You can name it whatever you want but "VRChat custom avatar" is a pretty sensible name to start with. After you've done this, close Unity and head over to where you saved the VRChat SDK file. It should now show a Unity icon that you can double-click to open. In the menu that opens, you should find the name of the project you just created, double click on this and it should start to automatically import all of the SDK data onto your blank, custom avatar.
Now, open the VRChat SDK drop-down menu, choose settings and enter your VRChat username and password. To import your model into Unity you will have to open the "Assets" menu at the top and select "Import New Asset". Find the 3D model that you have saved and double click the model folder then click the "Testscene Button". If this button does not appear then select the name of the model instead to pull it up. 
Once you've successfully imported your avatar into Unity you can work on animation and rigging. Animation refers to the various actions that your avatar performs while rigging is defining movements that are controlled by your real-life motions and displayed in the game. Good rigging and animation does make an avatar more realistic and give them fluid movement so it's definitely worth investing some time into. There are loads of tutorials out there on how to rig and animate using Unity if you want to know more. Otherwise, we could end up writing a book on how to animate. 
If you bought a 3D model from the Unity Asset Store all of them come with a mesh and skeleton already created for your avatar which gives you a massive head start. Some even come with different animations so you won't have to deal with that either.
Publish & Upload Your Finished Avatar
Before we publish the avatar it's good to check if everything is working first. Open up the VRChatSDK drop-down menu and select the "Show Build Control Panel". From here we can see if there are any critical errors with the avatar. Yellow triangle prompts will appear if there are poorly optimised bones or too many polygons which should be fixed before publishing. Once you're happy, however, you can head over to the "Build & Publish" option. This process can take a while depending on the machine you're using.
Once the avatar has been published a "New Avatar" screen will be displayed where you can name and write a description for your avatar. There will be checkboxes to ensure that your avatars do not contain any extremely violent content and also whether you own the rights to your avatar. If you have made an original character, bought it from the Unity store or have permission from the artist then you're all good. This will only prove to be a problem if companies want to crack down on their licensed characters being used like Spiderman or Mario for example.
But, from here all you have to do is click upload and you're ready to access your shiny new avatar!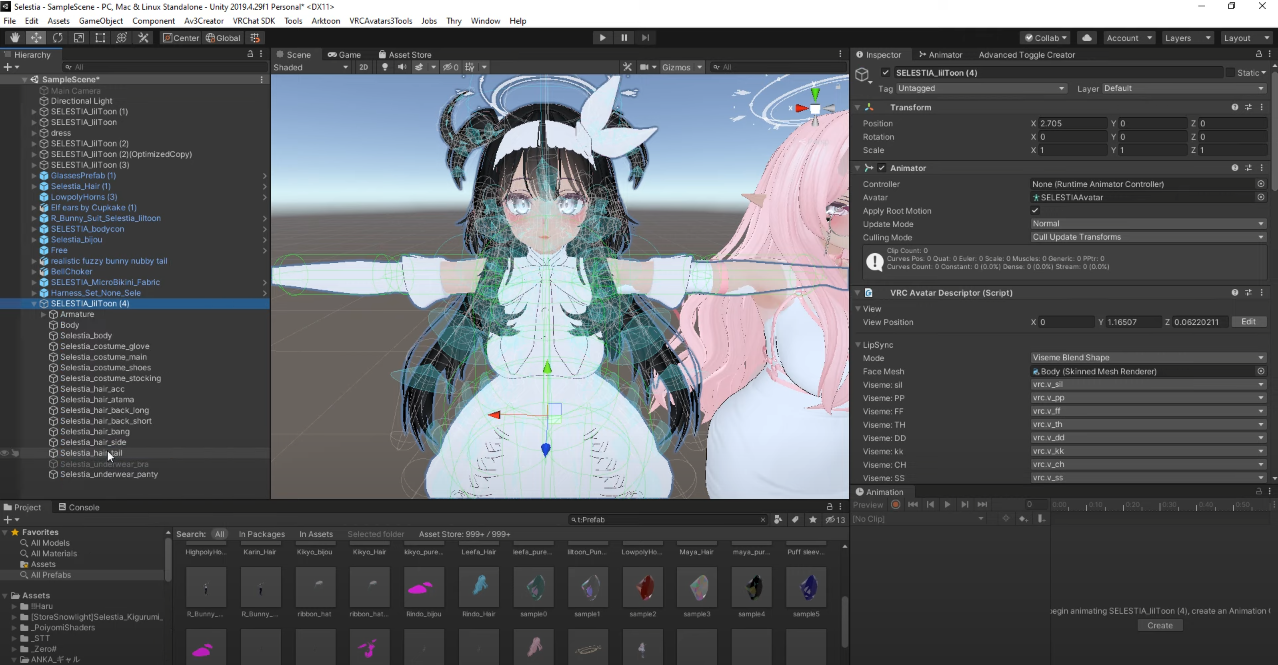 Alternatives To Making A Avatar From Scratch
As you might have noticed, making a 3D avatar is a multistep process with a lot of room for things to go wrong. However, you're in luck because there are many ways that users get around this problem and still have really cool custom avatars.
Buying 3D Models
Buying a 3D model is a totally viable option to create a VRChat avatar if you've got the money to spare. 3D models compatible with VRChat can be found on loads of different art marketplaces like ArtStation, Sketchfab, DeviantArt and the Unity store to name a few. The latter of the bunch, the Unity store is the simplest place to get your 3D models from as you can guarantee that they'll be compatible with VRChat. Models in the store can cost anywhere between $15 – $300 depending on what you're looking for. 
Buying a 3D model doesn't always mean that you're stuck with that design. Many people use them as a base to build on and customise rather than starting from scratch. However, if you're looking for some original artwork or avatars of your favourite characters from TV, movies and video games then 3D art marketplaces might be the move. ArtStation, DeviantArt and Sketchfab all have a wide variety of avatars made by professional artists, rigged and ready to go.
Understandably, the prices can vary as it all depends on what the artist believes their work is worth. Not to mention the quality of the avatar is not guaranteed as most of the art is made by independent artists. With that being said you can certainly find some great options on these sites!
VRChat Avatar Commissions
What if we told you, you could get a custom VRChat avatar without having the hassle of making it? Well, that's where avatar commissions come in. Having an avatar commissioned by a professional artist has become extremely popular over the years not just with VRChat but for VTubers also. The best place to find VRChat avatar commissions are on Fiverr, Etsy and Twitter. 
Sometimes you can run into problems trying to find a freelancer to commission your avatar. They might be fully booked, their work might not coincide with your vision or they might just outright refuse to work with you. At VTuberArt we are the simple solution to getting VTuber and VRChat avatars commissioned so you don't have to worry about any of these problems.
VRChat Avatar Worlds
Within the game, characters can visit and create their own VRChat worlds, where users can let their imagination run wild. People build fan-made maps, and design mini-games but most importantly they create avatar worlds. These avatar worlds are custom worlds where players can browse through collections of avatars that the creator has uploaded. 
At the simple press of a button, players can select avatars from a display, download them and almost instantly use them. Many of them come with different customisations and interesting animations that would take a very long time to design. Luckily some generous artists have done the hard work so that you don't have to.
Similar to a real-life clothing store, players can look around and try out different avatars before heading out into populated worlds to mingle with others. The worlds are chocked full of VRChat anime avatars, video game avatars and even meme avatars. There are so many VRChat worlds out there dedicated to various things so there's bound to be something for everyone.
In order to access these avatar worlds, you will need to make it past visitor rank by spending more than 12 hours in-game. But I'm sure you'll find a way to pass the time.
Avatar Model Creators
Finally, we have free avatar model creation tools. We briefly touched on VRoid Studio earlier as an example of an avatar creation platform but there are other alternatives available if anime style doesn't tickle your fancy. The online avatar creation tool Ready Player Me. Users can start with a base avatar of their choice and customise it using a wide variety of parameters. If you don't consider yourself to be much of an artist they even have a feature to upload a picture and AI will generate an avatar for you.

The only downside to using platforms such as Ready Player Me is that you are usually confined to one art style, so what you see is what you get. You will still have to upload it into Unity and fiddle around but it's still a simpler solution to doing it from scratch. Considering that the service is completely free and easy to use it's definitely great for those who need an avatar fast.
Hopefully, now you are equipped with the tools to log on and bring your avatar to life!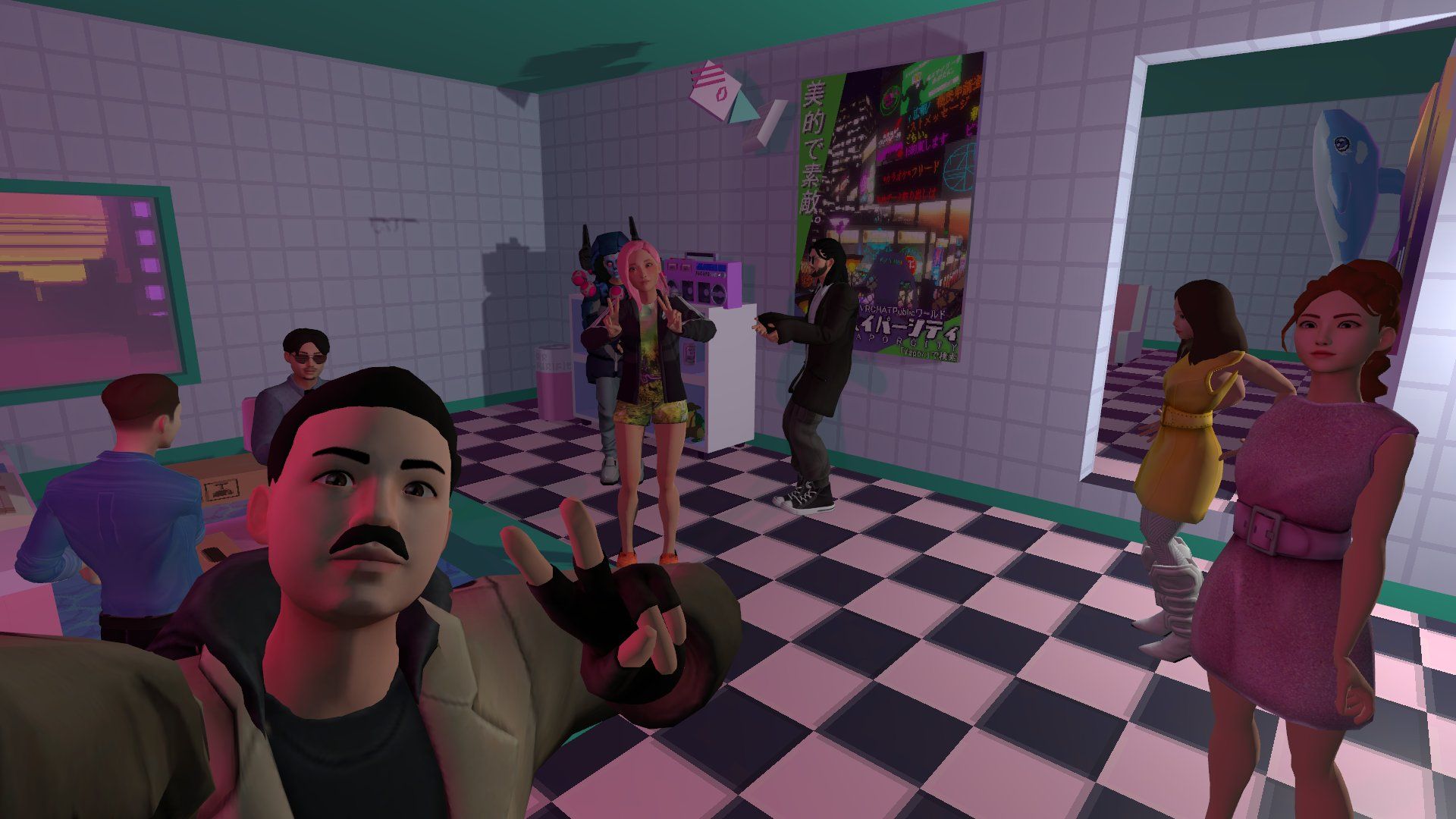 Ready Player Me Avatars In VRChat
Need A VTuber Model Commissioned?
Need A VRChat Avatar Commissioned?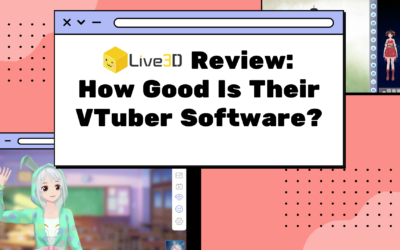 Live3D Review: How Good Is Their VTuber Software?Virtual YouTubers, or VTubers, are taking the Internet by storm, and their popularity is growing...
read more
Need A VTuber Commission?