How to Play VRChat without VR: Complete Guide (2023)
VRChat is relatively new and can be a confusing place. When you factor in the equipment cost, it can also get expensive. With a VR headset, you can access immersive virtual worlds but without one the gaming experience can be rather underwhelming. While it is hard to believe that a $300 device can help you leave this world behind, a smart investment in the best VR headset for VRChat VR promises to do exactly that.
Some VR headsets can be upwards of $1000 but do you need to spend that much to experience the VRChat properly? If you are overwhelmed by the price, you can still play the game without blowing your paycheck on expensive headgear. 
VR is the next emerging technology transforming how we communicate, and VRChat is one such example that relies on this to interact with others within the game. But do you need a VR headset to immerse yourself in this virtual world? Let us find out.
VRChat is an online virtual world where you can interact with each other using 3D avatars. It consists of thousands of interconnected worlds where you can play various mini-games and explore the worlds with your friends. It is a huge meeting ground where you can virtually hang out with your friends and create your world. 
With VRChat, you can let your imagination run wild. There are no goals to achieve in the game. The more time you spend in the virtual world, the more customization options you have. You can use this surreal virtual meeting place to attend events, take classes, create art, watch movies or perform for large crowds – all from the comfort of your home. 
You have the freedom to create any avatar you want. VRChat allows players to import their designs and use them as avatars in the game. However, creating a VRChat avatar can be a challenging task. Not many people are sure how to make a VRChat avatar as you need to know how to use 3D modelling software and the right way to animate your avatar. 
Learning how to create an avatar can take you a lot of time and effort. That is why most people choose to buy their characters from online marketplaces. However, if you want a custom version, you can also hire a professional artist to design VRChat avatar commissions. If you are not too concerned about running into someone with the same avatar, you can also use the free ones offered by other players in VRChat worlds.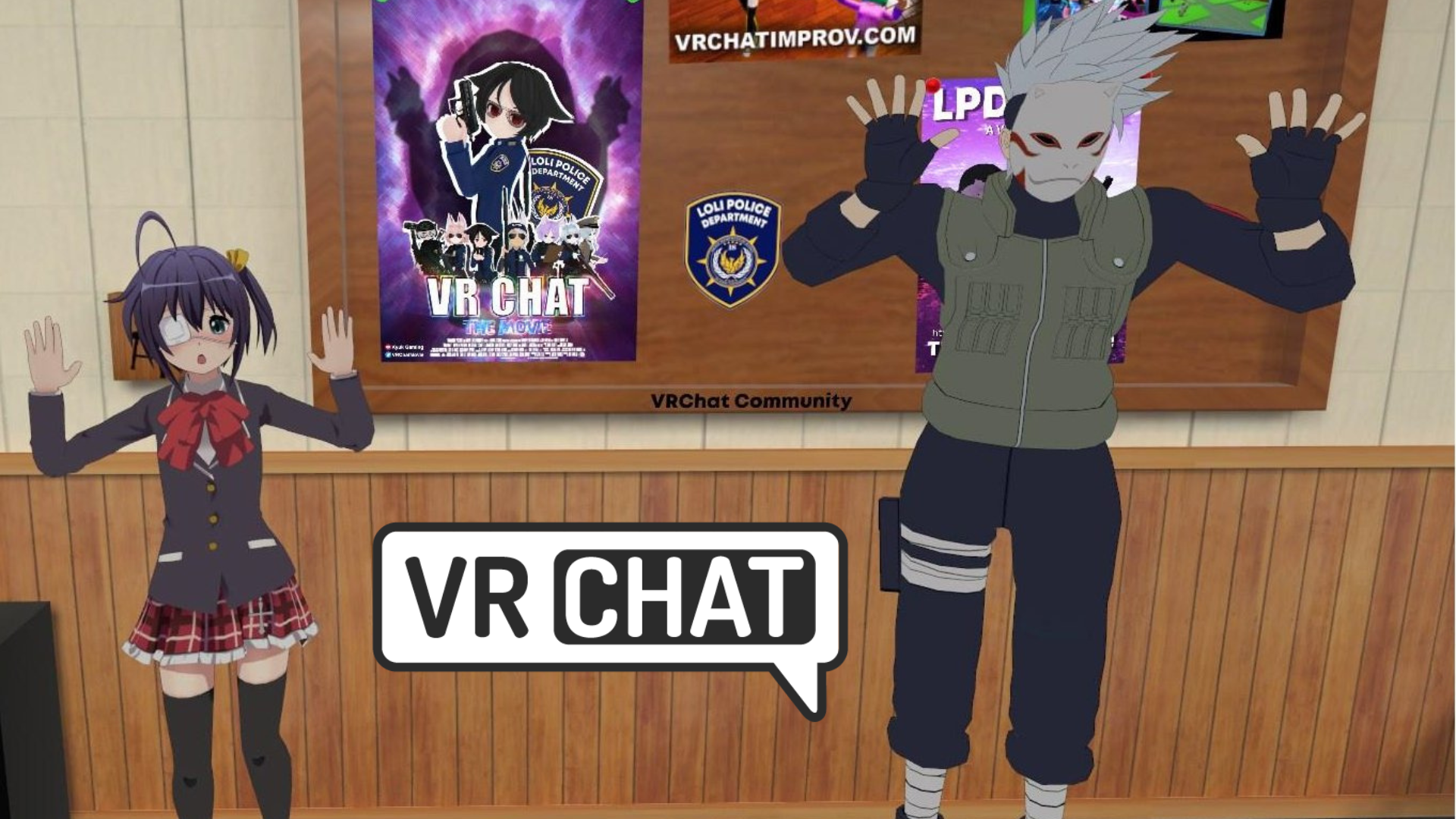 Players Taking Part In VRChat Improv
Can You Play VRChat without a VR Headset?
VRChat does not limit its users to VR headsets. If you are not ready to spend hundreds of dollars on a gadget, you can still use your PC to fully access all areas of the game. Without a VR headset, you will have to use a mouse and keyboard or controller for movement.
If you do not connect a VR headset to your computer and start VRChat, it will launch in a standard window on your PC. Admittedly, this will give you a very different experience to those using VR. They will have access to things such as VRChat full body tracking, which allows for the realistic movement of their limbs in real-time within the game. As you can imagine, this makes the avatars far more expressive, taking on the user's mannerisms as they talk to one another.
On the flip side, VRChat users without VR headsets still have some options. You will have access to toggle animations and expressions that can be switched on and off with various key bindings. If you can get the hang of using them in time with the world around you then it can definitely make your avatar seem more lifelike.
But the long and short of it is yes, the game does allow players without VR to play the game.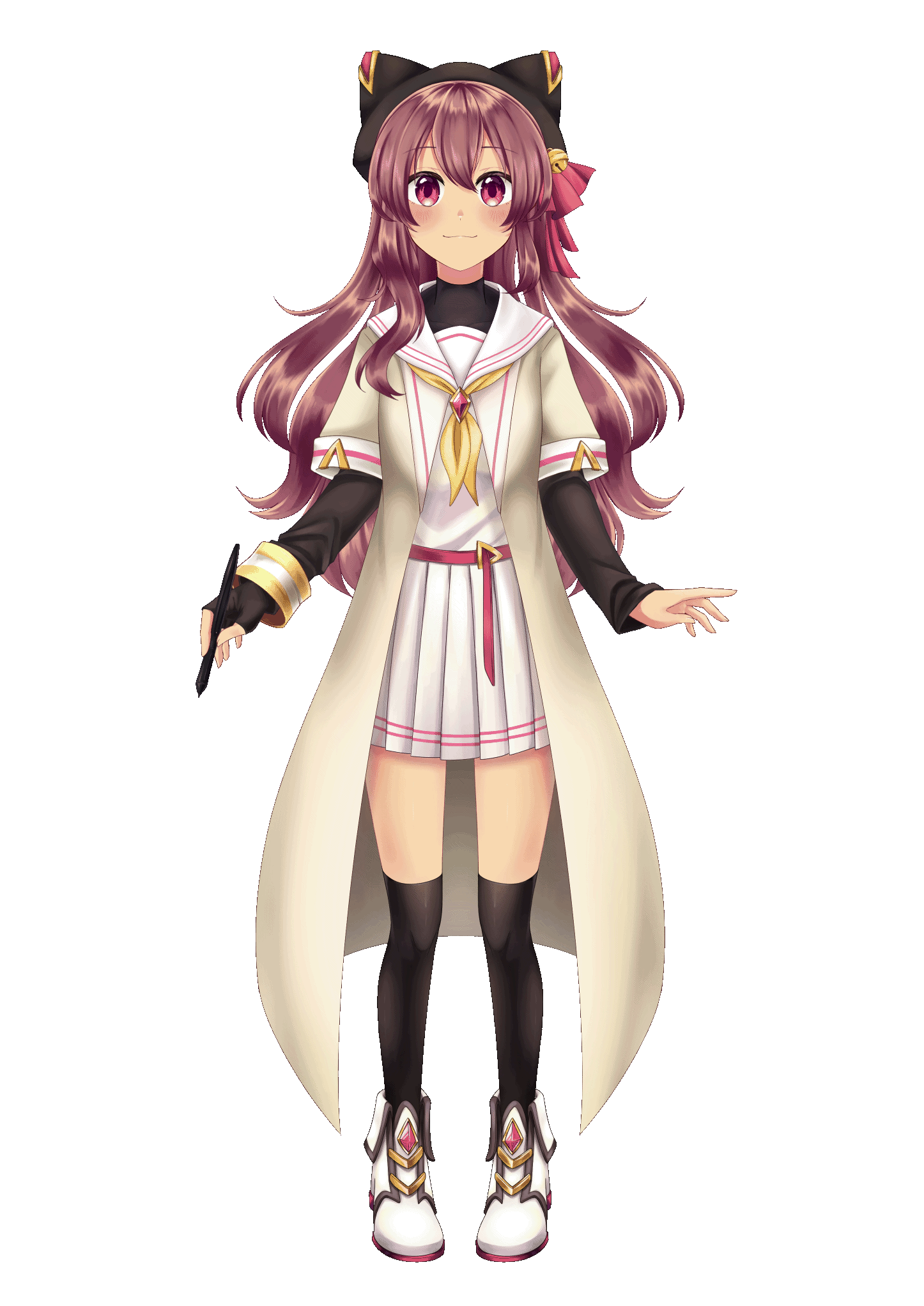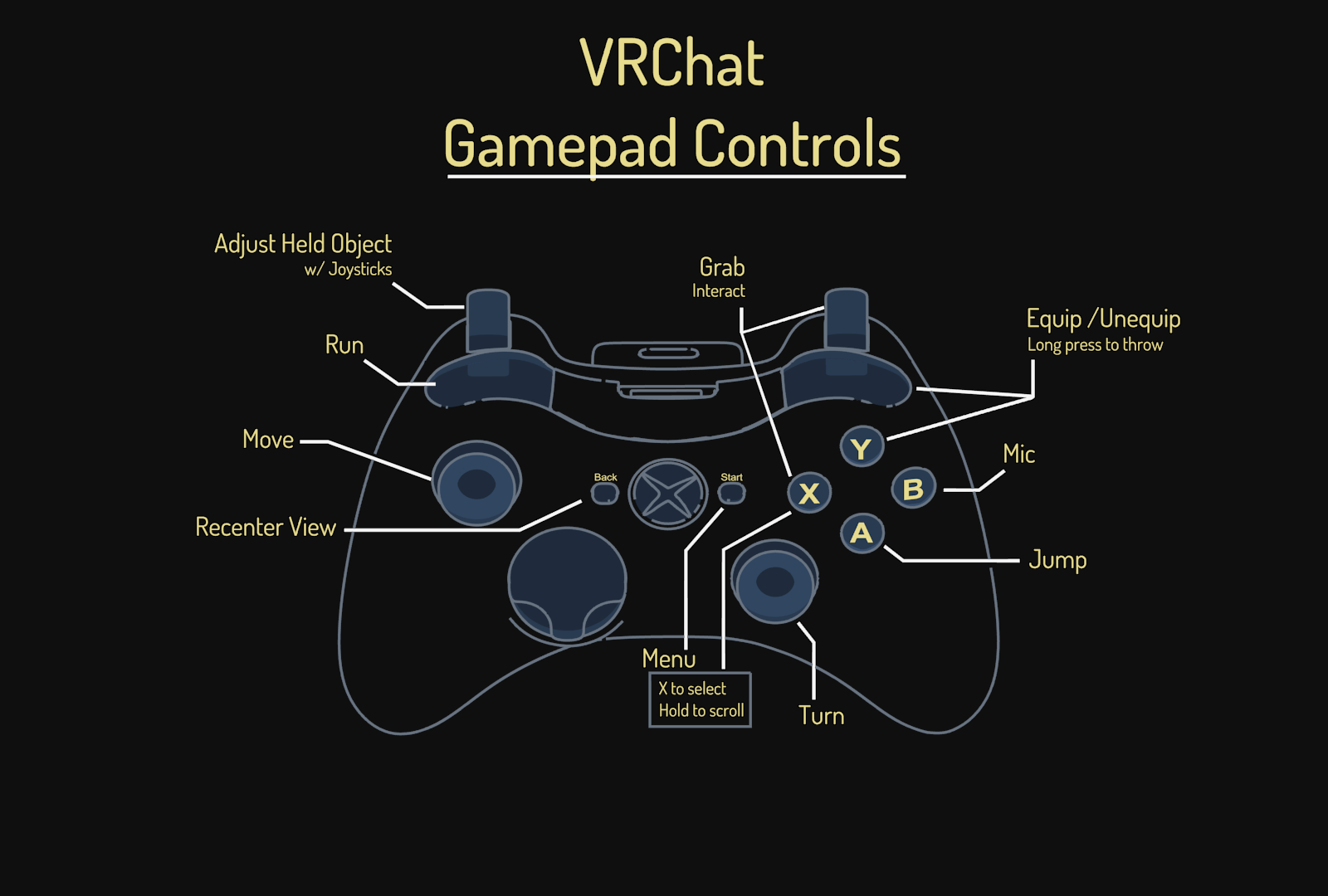 Controls For VRChat On Controller
How to Play VRChat without VR
Even though your experience of the game might not be as good, some people prefer not to use VR when playing VRChat. For one, headsets can be very expensive and not many people want to fork out hundreds of dollars on equipment that they seldom use. Secondly, movement within VR can be very nauseating and disorientating. A few minutes with the headset on is enough to have some people reaching for a bucket.
So if you want to play some VRChat without using VR then pay close attention.
What You Will Need to Get the Game Started
You do not need fancy gear or equipment to get started with this virtual world. You can explore multiple VRChat worlds and even create your own with a simple gaming computer. To start your game, you should have a decent processor, 4 GB RAM, and a good graphics card. This will ensure you can load the entire world onto your PC without lags. 
Apart from the basic computer requirements, we also recommend you have a gaming headset or a microphone. VRChat is a social game where you will interact with hundreds of people via proximity chat. So it's no fun if you can not converse with them. Without a regular headset, you will be the spooky, silent person in the corner. 
Once you have your PC and a headset, you can start your games in a few simple steps.
Step 1 – Downloading Steam on Your Computer
To launch VRChat on your computer, you must download Steam first. This digital gaming distribution service is a massive library of virtual games. While you have to pay for some games on the platform, the rest are free. VRChat is one of the free ones. 
Here is how to download and install Steam on your computer. 
Open your web browser and visit the

Steam

website. 

In the top right corner screen, you will see a green button that says "Install Steam."

Click on the green button. You will be redirected to a separate page to download this application to your computer. 

Then, click the 'Install Steam' button again to download the file. 

Depending on whether you are using a PC or a Mac, a file called "SteamSetup.exe" or "steam.dmg" will be downloaded. 

After downloading, click on the file to launch the Steam Setup app. 

Once the app is launched, click the 'Next' button and select the language you want to use for your application. 

In the following step, you can choose where to save the Steam files. 

You can click the 'Finish' button when the app is completely installed on your computer.
Once you have set up the application on your computer, you can use Steam and experience VRChat.
Step 2 – Creating a Steam Account
For some, this is pretty intuitive but just to make sure we're covering all bases, you will have to set up your Steam account first. Here is how you can create your Steam account.
Open your web browser and visit the Steam website. 

In the top right corner of your screen, you will see the option "Login." Click on it. 

You will be redirected. Click on the 'Join Steam' button. 

You will be redirected again to a new page, where you'll need to enter your login details. This includes your email address and the country you live in. Ensure that the email address you entered is registered on your smartphone. You will need it to confirm the login. Once you have entered it, click on the 'Continue' button. 

Steam will send you an email to verify your account. Do not close this browser window. 

Open a new browser window to log in with your email. Next, click on the link in your email to verify your Steam account. 

Steam will confirm that your email is verified. After that, you should be returned to the previous account creation window. 

On this page, you will be prompted to create your Steam username and password. 

Click the 'Done' button, and your Steam account is ready. You can now view your account details and profile.
You can use your Steam account to now access and experience VRChat.
Step 3 – Launching VRChat Using Steam
When you are done setting up your Steam account, all you have to do now is get your headset ready and launch the game. Here is how you can launch VRChat using Steam. 
Launch Steam on your computer by clicking on the icon on your desktop. If you cannot find one, type 'Steam' on your search bar and open it. 

Now search the Steam game library for 'VRChat.'

Load VRChat on Steam. You should not worry about the 'VR' term in the game. You can load the game easily on a standard computer without attaching it to a VR headset.

You would then need to find VRChat on your Steam application. You will find two tabs on your games list – VR and Games. The VRChat can be found under the VR tab. 

Once VRChat is up and running, you will find an option 'Launch in Desktop (Non-VR) mode' on the home screen. Click this option to launch VRChat on your desktop. 

The game will now launch on your desktop in Non-VR mode. Click the 'Play' button, and you can experience the virtual world of VRChat. 
There is an alternative method of launching the app as well. You can download the VRChat client directly from their website and launch the application. However, having a Steam account and using it would be far more handy and efficient.
Getting Started with VRChat
Once you have launched VRChat on your desktop, you can start exploring the application. Here is how to get started with VRChat. 
Once you click the 'Play' button, you will be dropped into the mirror room to choose your avatar. You can use the 'Randomize' option to find an avatar and customize it. You must pick an appropriate height for your avatar, as the virtual world around you will automatically scale according to your avatar's size. 

You would then go to the onboarding zone, where you will get some tutorials on the environment. You can choose your movement type here. When you are playing without a VR, you will control your avatar from your keyboard. You can view the

keyboard shortcuts for VRChat

on their website. 

Since you are entering VRChat for the very first time, you will be presented with five portals on your screen – Play a Game, Relaxing Vibes, Visit your Home, Find Avatars, and Time to Party. You should first visit your home and get accustomed to the controls. You can try out all the keyboard shortcuts and movements here. 

Numerous portals are dotted around your home space. You can easily use these portals to teleport to different locations directly to your home. Tour the Metaverse and interact with people easily with your headset.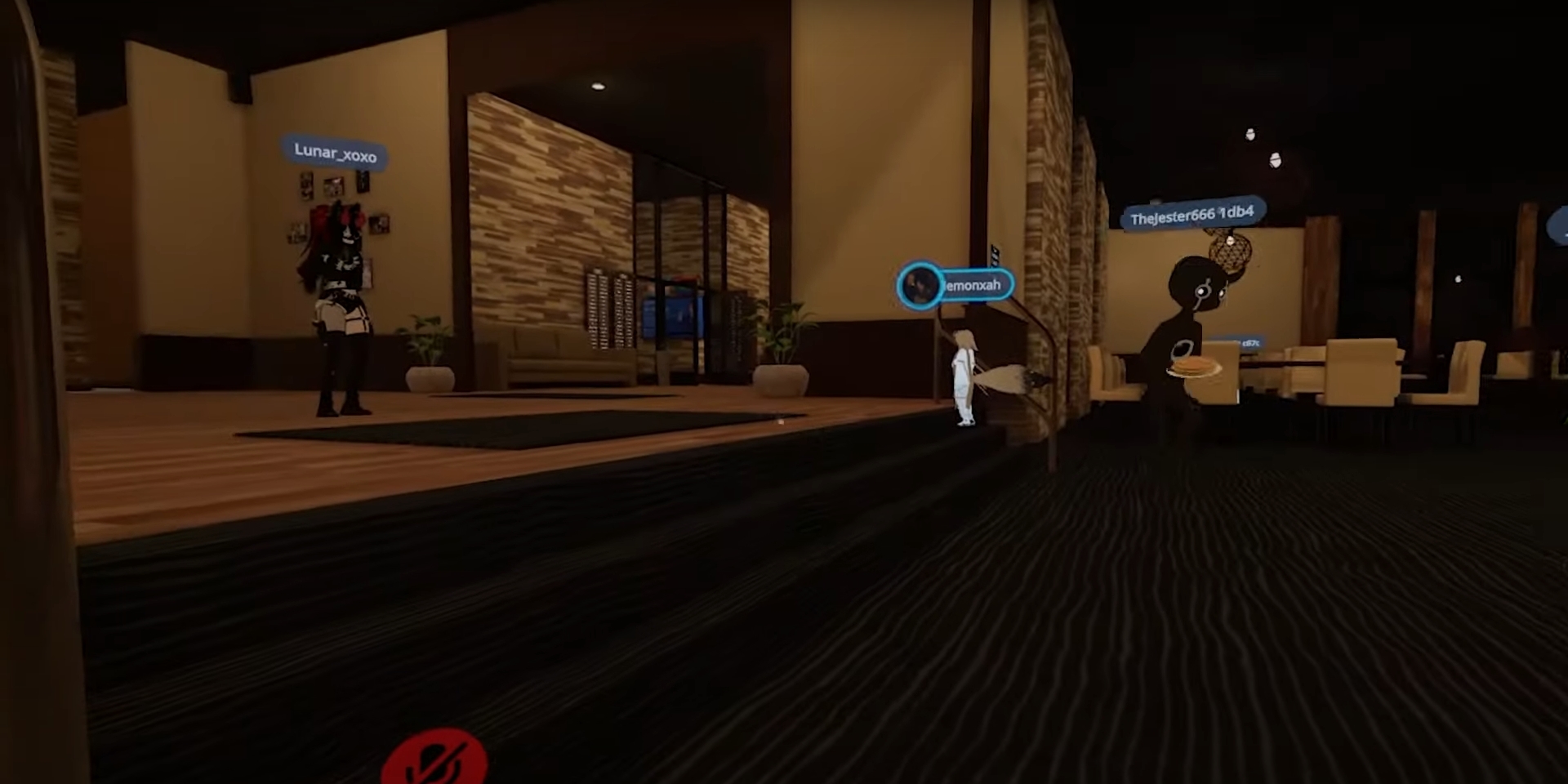 What Is It like to Play VRChat without VR?
Even though you can play VRChat without a VR headset, you won't be able to experience this virtual world fully. A VR headset offers extensive tracking options that make the virtual world more enjoyable and realistic. Nevertheless, playing the game with a keyboard and mouse is worth it. 
With a regular headset, you can understand the game's interface and connect with other players. If you do not use VR, you will still do the same things. The main difference is that you don't see the world around you in a 3D form but on your computer screen. 
If you play VRChat without a VR headset, you can still have the freedom to create your VRChat models, upload content into the game and interact with other players. You can play the same mini-games as other VR users. The only difference you will be experiencing is the immersive component of the game. With a controller or mouse and keyboard, the minigames might not be as exciting as actually throwing a ball into a hoop in VR.
VRChat is renowned for its player-made virtual worlds where you can hang out with your friends and participate in events. One of the best things about VRChat is that the game isn't taken too seriously so trolling doesn't really apply here. The hubs where people meet are notoriously chaotic and make for some amazing content, memes and viral moments. VRChat is a platform where you can genuinely connect with others and have fun, even if you play without VR.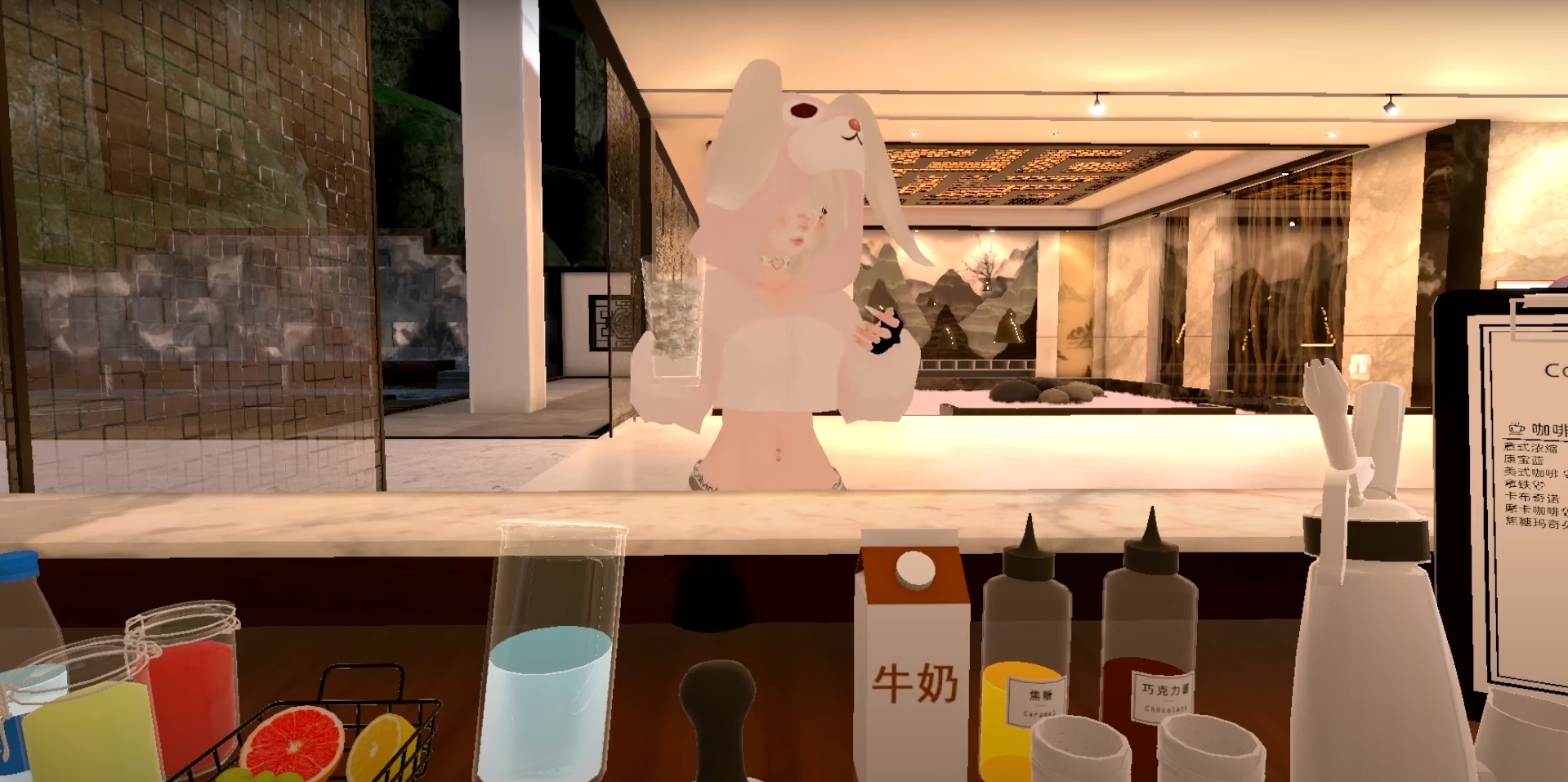 Interacting With Items In VRChat
Is It Worth Playing VRChat without a VR Headset?
Playing VRChat without VR definitely will not give you the same experience, but it is worth a try. It will not provide you with a bad experience by any means. The game is still fun when you play it with friends. And so long as you have a microphone you can talk to other new players too.
Of course, if you're a VR lover then to get the most out of the game you will want to use a VR headset as the developers intended. It's nice, however, that they did not exclude those without VR technology. There are plenty of games like VRChat that are VR social platforms but are way less forgiving to players without headsets.
So, what are you waiting for?!
Need A VTuber Model Commissioned?
Need A VRChat Avatar Commissioned?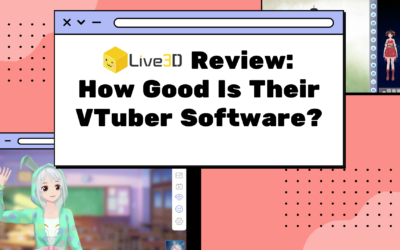 Live3D Review: How Good Is Their VTuber Software?Virtual YouTubers, or VTubers, are taking the Internet by storm, and their popularity is growing...
read more
Need A VTuber Commission?