How To Upload Avatars To VRChat: A Step By Step Guide
VRChat is a fan favourite VR social hub. It's been the product of so many viral funny moments and memes, that thousands of players hop on every day to socialise and have a good time. One of the biggest features of the game is that it allows players to create and upload their very own custom avatars. If it weren't for this we could never have so many waifus and Ugandan Knuckles running around. 
Sadly, VRChat doesn't provide a way to create avatars nor do they give much information on how to upload them. But, not to worry, we've got your back. If you want to know step-by-step, how to upload an avatar to VRChat, then keep on reading.
How To Get A VRChat Avatar
Before we dive right into uploading avatars we thought we should inform you of where to find the best VRChat models & avatars. If you've already got one then no worries, you can skip right on ahead. But, for those who are still in need of a VRChat avatar, you might want to pay attention. VRChat avatars can be obtained in a number of ways depending on what you're looking for. 
Some people want expensive, fully customised characters that they create themselves while others might want a cheap meme to run around with. Whatever your VRChat avatar needs, we'll tell you how to get it. 
VRChat Avatar Commission 
One of the main ways people like to get their VRChat avatars is to have them commissioned. It saves weeks or maybe months of learning the necessary 3D modelling and animation skills to design it yourself. Working closely with an artist to bring your design to life is a much easier option. Professional artists tend to advertise their commissioning services on Twitter, Fiverr and Etsy where you can look through their profiles and apply for a chance to work with them.
Having a VRChat avatar commission done this way does have its problems. For one, independent artists can sometimes charge an arm and a leg for their services. They also have a tendency to have long waiting lists. A single artist can only take on so many customers so you'll find that commissions close quite frequently for months at a time. Finally, finding a suitable artist for your avatar isn't as easy as you think. Artists have the right to turn down any project that they're not comfortable working on so it often leaves out a lot of NSFW work as well as certain designs and textures such as mecha and furries.
At VTuberArt we wanted to come up with a solution to all of these problems in one place. Hence why we offer our seamless avatar commissioning service. Simply fill out the details of your avatar in our commissioning form which will be passed on to the most suitable artist in our team of professionals. So you won't have to worry about getting turned away, spending crazy amounts of money or waiting for months on end.
Design It Yourself
For those who have the skills or the persistence to learn then designing an avatar yourself is a totally viable option. We'll briefly touch on a few things you'll need to know but we have a more in-depth guide on how to make a VRChat avatar from scratch that you can check out. While making an avatar yourself is much more time-consuming it is a lot more rewarding and ultimately you are in control of every aspect. 
Firstly you will need experience with 3D modelling. The most common software that artists will use is Blender. Blender is a comprehensive, open-source 3D modelling software that has everything you need to model your avatar. An alternative to this is Autodesk which is a professional 3D modelling and animation software but this is quite expensive at around $250 a month. So unless you do this for a living we wouldn't recommend this option.
VRChat avatars are compatible with toggle animations so if there's anything cool that you want your avatar to do, like dance, make facial expressions or equip props, you're going to need to design it in Blender and set it up in Unity. Knowledge of Unity is also essential for rigging which is the process of defining which movements will be performed as you move your body in real-time. Rigging is another skill to master if you want to add life and fluid movement to your avatar. It's probably becoming more understandable why people look for commissions now.

Once everything is designed however you'll still need to upload it to VRChat which is what we'll get onto a bit later.
If you're looking to cheat a little bit you can always utilise some of the various avatar maker software like VRoid Studio and Ready Player Me which require no prior experience with 3D modelling.
Buy One Online
Buying premade avatars is a quick and easy option to show off some cool characters with your friends. The best part about buying a premade avatar is that they usually come with everything you need including rigging and animation. The Unity Asset Store is a hotspot for buying avatars as they are the same engine that VRChat runs off of. Meaning all of their avatars require little to no modifications before uploading them to VRChat.
Avatars on the site can go for as little as $6 or as much as $200 depending on what you're looking for. All in all, you can get some amazingly detailed avatars that don't break the bank.
Alternatively, a lot of players like to get their avatars from 3D model marketplaces where artists can list their designs for users to purchase. Places such as ArtStation, Sketchfab and DeviantArt all have some amazing original designs as well as some takes on popular characters from TV, games and anime. The artists determine the price and you will have to look at the description to see if it comes with permission to use it publicly before purchasing. But, you can pick one up for around $15 – $60.
Some players like to buy avatars from these sites to use them as a base to build their own. It's a lot easier than working from scratch but just make sure that you have the proper permission before doing so. One final piece of advice is to look at compatibility before grabbing one of these. You can filter by the number of polygons and file formats just to make sure everything will work beforehand.
VRChat Avatar Worlds
Finally, we have VRChat worlds which are probably the most popular option amongst VRChat players. As seasoned VRChat users are probably familiar, players can create and explore worlds dedicated to avatars. These are essentially clothing shops for the VRChat player as they can walk around and try on loads of different avatars that have been uploaded by another player.

There are worlds dedicated to various different anime avatars, video game characters and even memes if you want to get derpy. All of the avatars are free to use and easy to equip. The only requirement to access or create an avatar world is to get past the visitor rank which can be achieved by spending more than 12 hours in-game.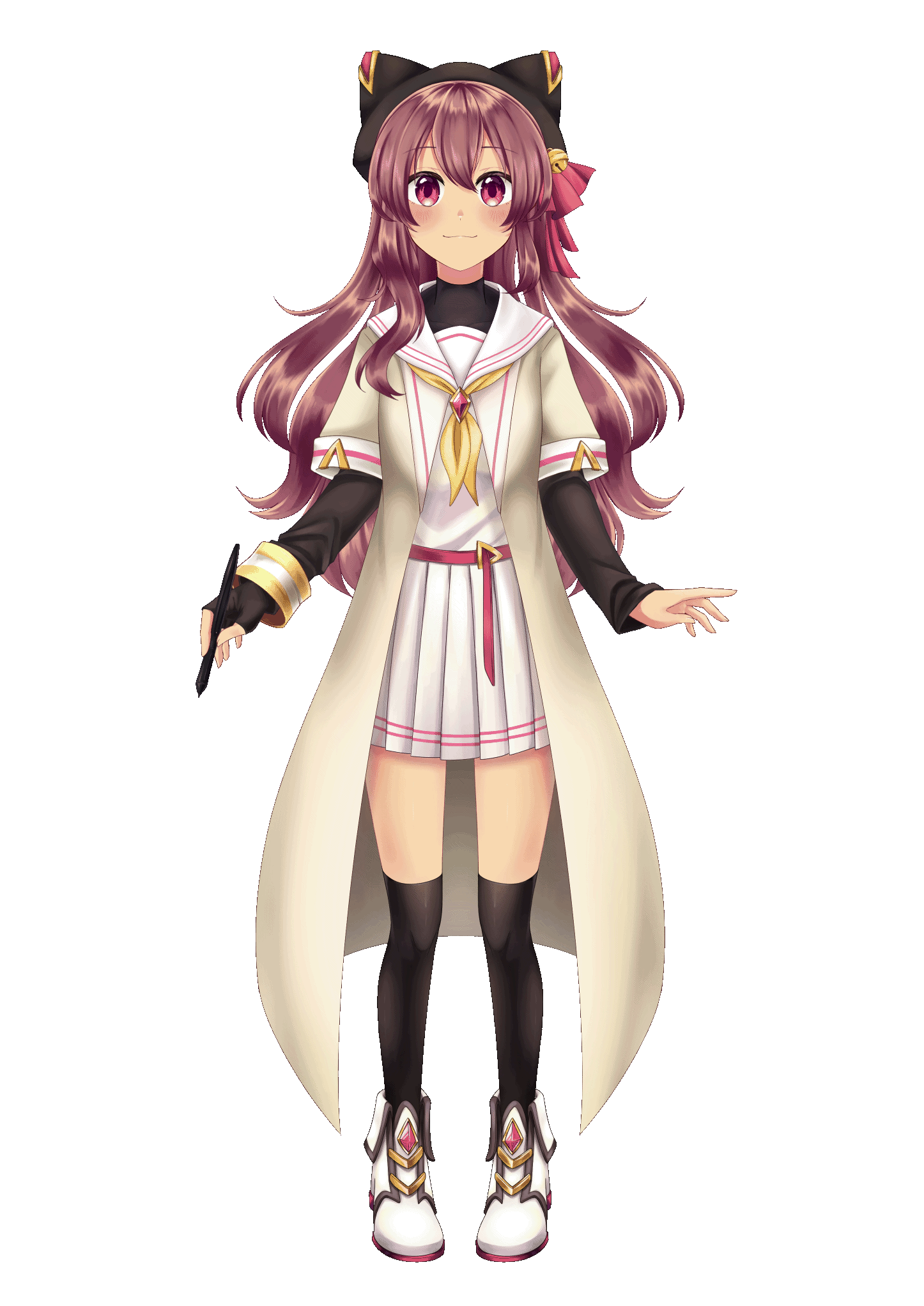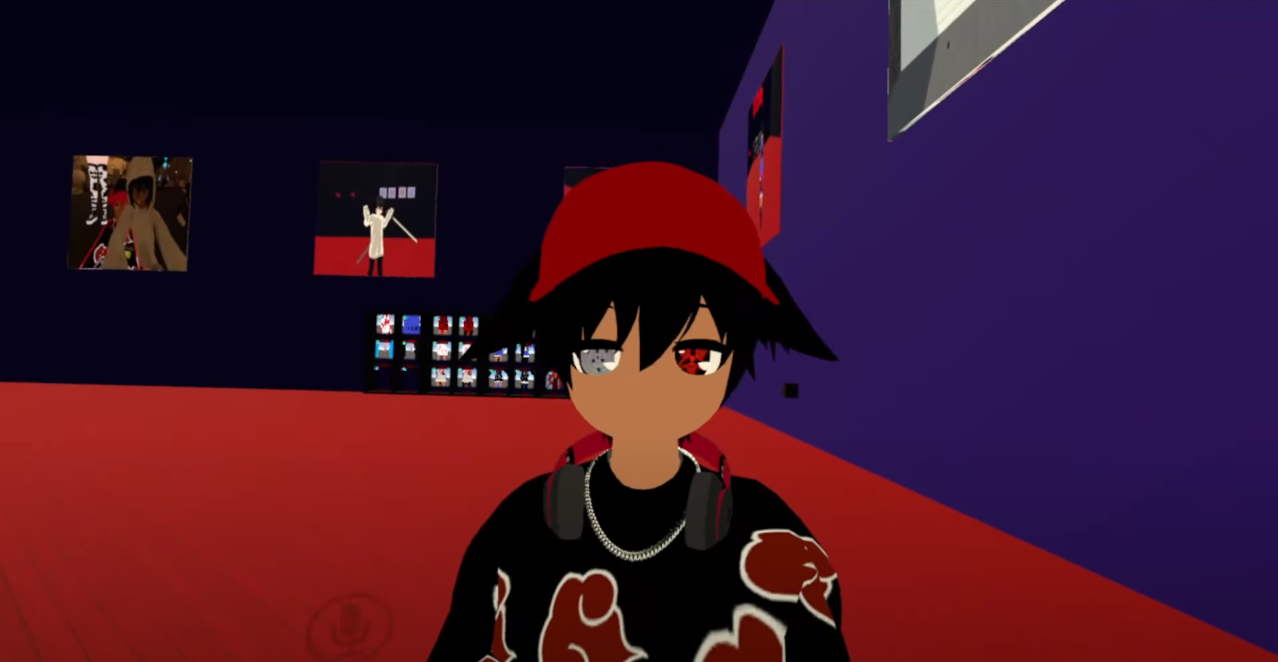 Player In VRChat Avatar World
How To Upload Your Avatar To VRChat
Now for the moment, you've all been waiting for! As a first preliminary step, we're going to assume that you've already downloaded VRChat. However, just in case you haven't, you can do so here. Depending on the platform that you use, for instance, Steam, Vive or Oculus Quest make sure that you select the correct download.
1. Download The SDK File
The SDK File stands for Software Development Kits and are required to help with creating content for VRChat. In our case, avatars. The SDK files can be accessed by creating an account with VRChat and heading over to the download tab. You will be presented with an SDK file for VRChat worlds and VRChat avatars. Go ahead and download the file for VRChat avatars.
2. Download The Latest Version of Unity
Next, you'll need the latest version of Unity. To do this you'll need to download the Unity Hub which can be found on the Unity downloads page. Next, you'll need to access the Unity download archive where you can find the latest version of Unity to download.
3. Connect Your VRChat To Unity 
Once you've downloaded the latest version of Unity, start by opening up your Unity Hub and creating a new project. This should bring you to your Unity page where you can connect it to VRChat. Simply drag and drop your previously downloaded SDK files into the assets folder and import all of the files. This might take a second or a few minutes depending on the speed of the machine you're using.
4. Prepare Your Avatar Files
From here we're going to drag and drop our FBX file for our avatar into the assets folder as well. Your avatar should be in an FBX format for this. If you've created or received a file from blender it might also come as a PMX file. In order to make this compatible, you can use the CATS Blender plugin to make it usable. Then export your avatar file as FBX. 
5. Import Your Avatar To Unity
This is a very straightforward step and simply requires you to drag and drop your avatar into the unity assets folder on your Unity window. Alternatively, if you can't do this for some reason, you can import it manually by right-clicking on the project section, and then clicking on the "Import Package" option. This should open up a small window called "Custom Package" click on this and import your avatar .FBX file.
6. Set An Avatar Descriptor
To actually import your avatar into VRChat you're going to need to set an avatar descriptor. Start by selecting your avatar in the scene and then clicking on add component. Within the component search bar, look for "VRC Avatar Descriptor". Once you select this you can make numerous different edits to things such as natural eye movement but if we're just looking to publish our avatar then don't worry about any of this.
7. Publish Your Avatar!
The final step in uploading your avatar is publishing it. This we can do by heading over to the "VRChat SDK" tab in the top left and logging into our VRChat account. Next, select the builder tab and you'll be brought to a window where you can switch the build over to Android. If you plan on using your avatar for Oculus Quest then you will need to select the "Switch Build To Android" option. This can take a while to convert. Otherwise, if you plan to play on Windows then simply select the "Auto Fix" buttons to fix any errors with the avatar. Once this is all optimised you're ready to go!
Click on the "Build & Publish For Windows" button at the bottom of the window to upload your avatar into the game. 
Now all that's left to do is to hop online to select your avatar and test it out!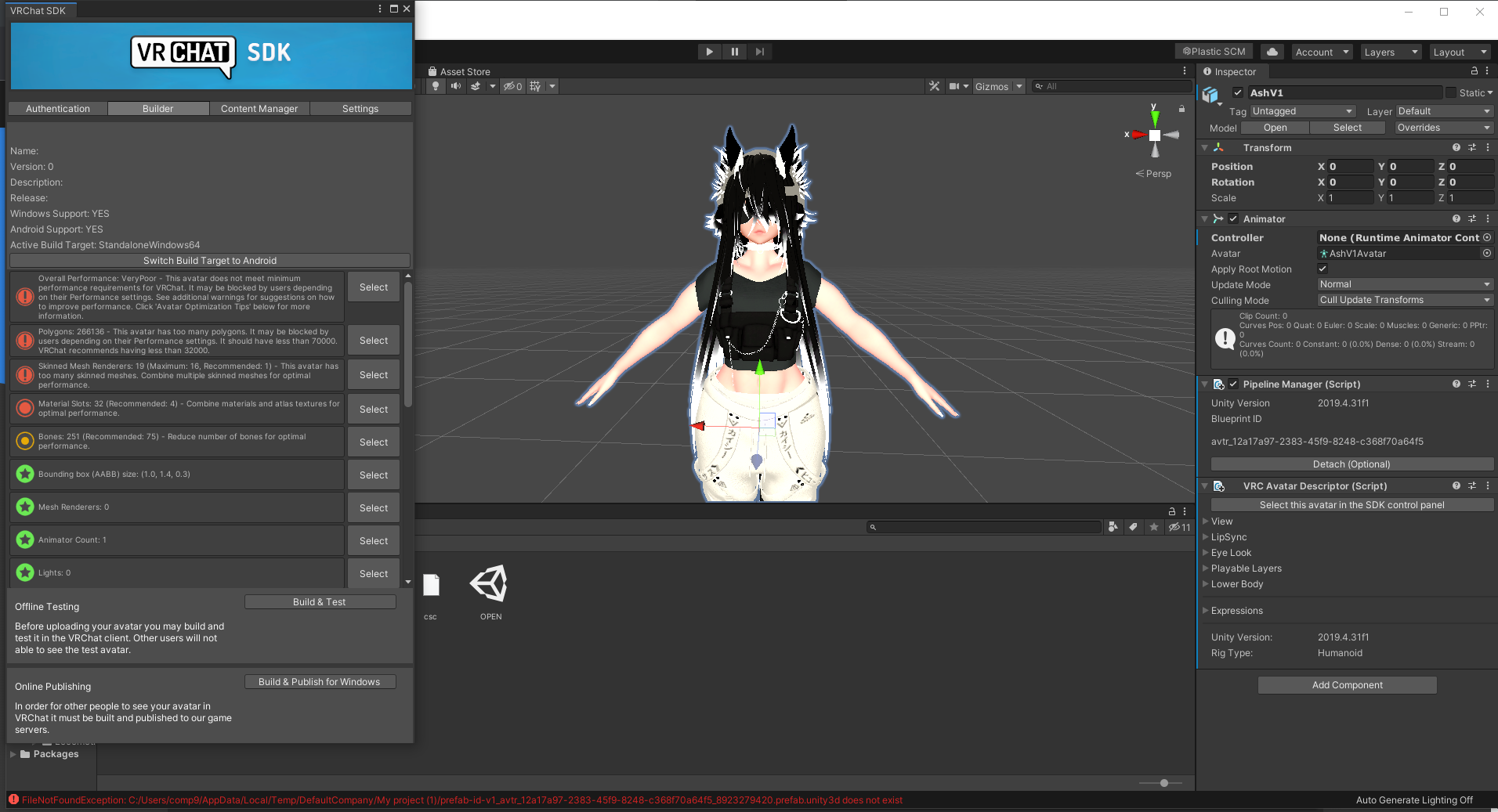 Uploading VRChat Avatar Using Unity
Need A VTuber Model Commissioned?
Need A VRChat Avatar Commissioned?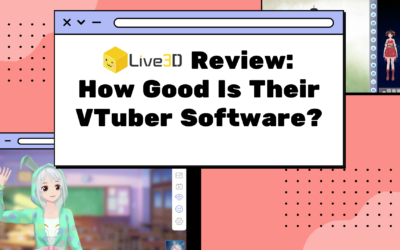 Live3D Review: How Good Is Their VTuber Software?Virtual YouTubers, or VTubers, are taking the Internet by storm, and their popularity is growing...
read more
Need A VTuber Commission?