Live3D Review: How Good Is Their VTuber Software?
Virtual YouTubers, or VTubers, are taking the Internet by storm, and their popularity is growing steadily. But what is a VTuber and how do they manage to create such lifelike avatars? One software that is attracting more and more attention is Live3D, a popular VTuber software used by many VTubers.
In this post, we'll look closer at Live3D and examine its features, ease of use, and overall effectiveness in creating realistic avatars for VTubers.
Live3D is a powerful software designed specifically for VTubers. This innovative software is becoming increasingly popular as it offers advanced features that allow creators to design, customize and animate 3D models for their virtual avatars. With Live3D, creators can bring their VTuber avatars to life with realistic facial expressions, body movements, and voice synchronization – all in real time.
Live3D is the ideal software for creating high-quality virtual content. It's also designed to work seamlessly with multiple streaming platforms, making it easy for VTubers to connect with their audience.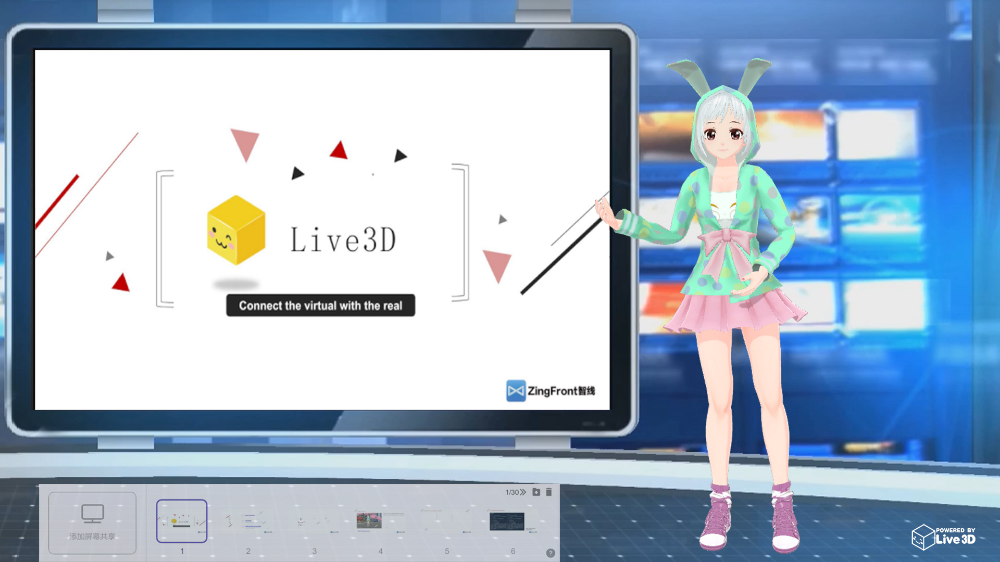 Live3D is a VTuber maker software that lets you create and control your virtual avatar in real time with a webcam and a microphone. The software uses 3D modelling technology to create a highly customizable avatar that can be animated using motion capture and face and voice recognition technology.
To use Live3D, you need to create your virtual avatar. The software offers a variety of customization options, ranging from the shape of your avatar's face to the colour of your hair and clothing. Once your avatar is created, you can add your animations, gestures, and expressions to bring your character to life.
Live3D lets you control your character's movements with your body, creating more natural and fluid animations. Besides, you can control your character's facial expressions and mouth movements, adding realism to your performances.
The system lets you control your character's voice and mouth movements with your voice. You can speak into a microphone, and your character's mouth will be synchronized with your words, creating a more immersive and interactive experience.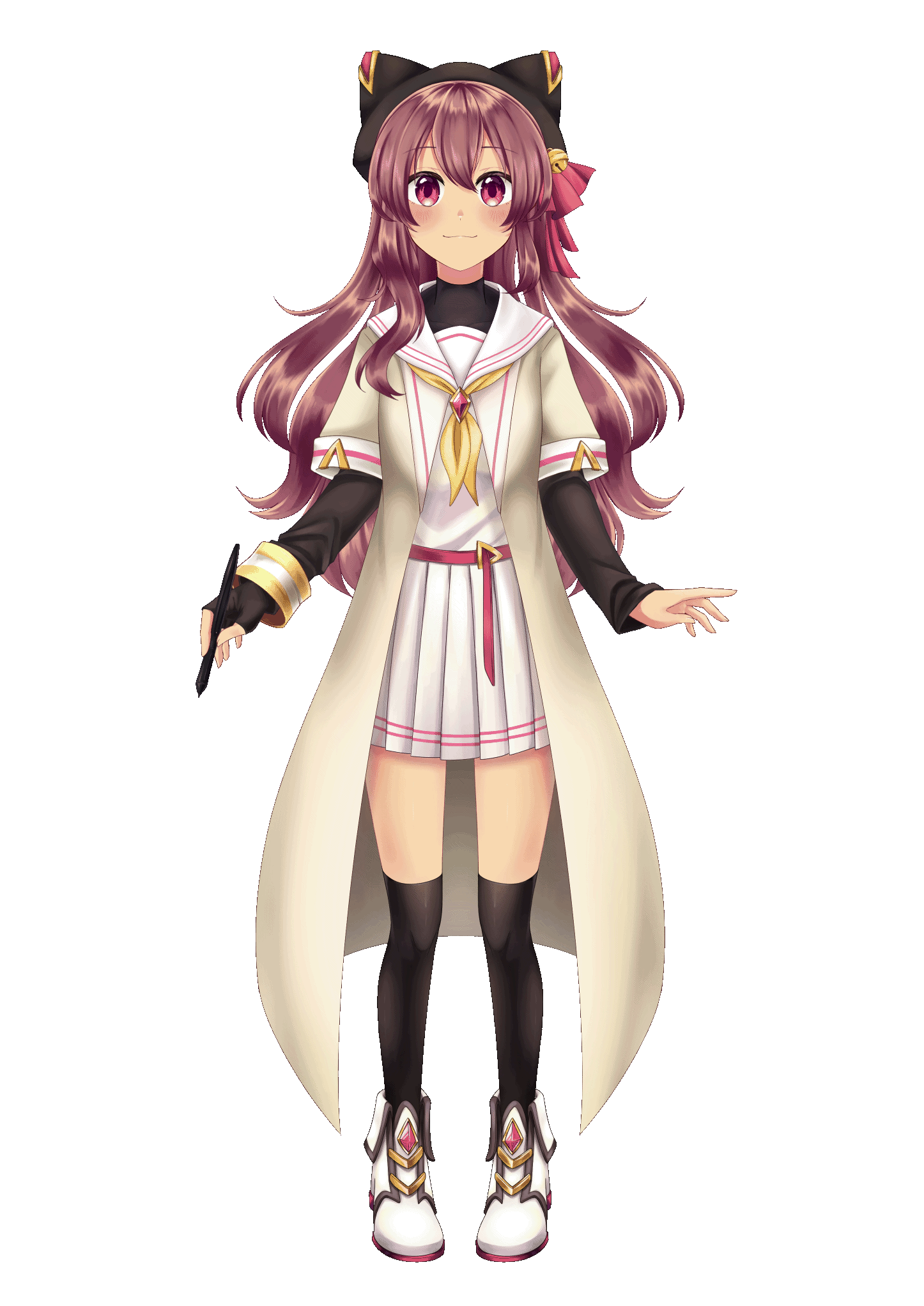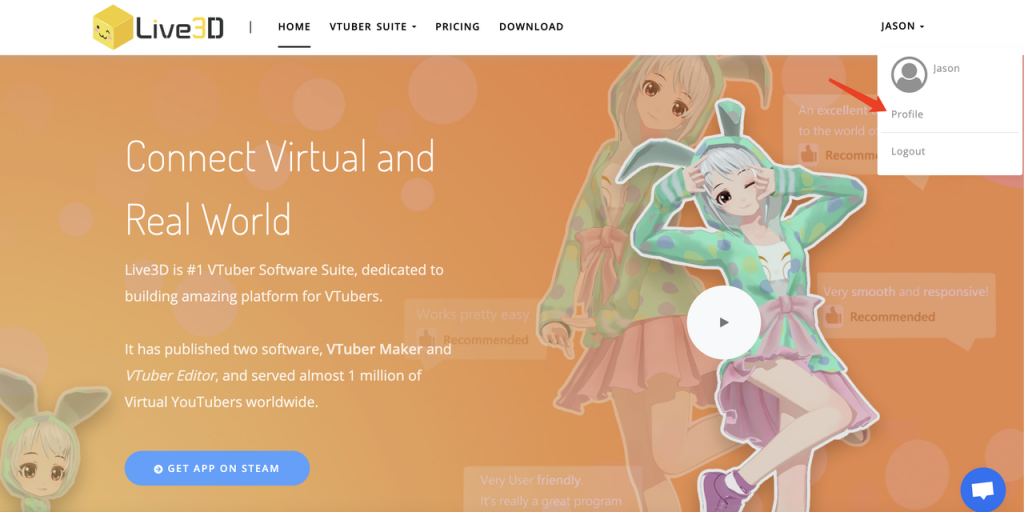 Features of Live3D's VTuber Software
Live3D's VTuber software is designed to help users create virtual avatars and bring them to life in real-time. The software includes many features that allow you to customize avatars, add animations and gestures, and control characters using motion capture and face and voice recognition technology.
Customizable Avatars
One of the outstanding features of Live3D's VTuber software is the ability to create a fully customizable virtual avatar. With Live3D, you can create a virtual image of yourself or a unique character from scratch.
The software offers a wide range of customization options that let you adjust everything from your avatar's facial features, hairstyle, and clothing to his body type, skin colour, and even accessories. Live3D's avatar creation tools are incredibly user-friendly, even for those without experience with 3D modelling or animation. The intuitive interface makes it easy to modify your avatar until it's perfect.
Real-time Motion Capture
​Live3D's real-time motion capture lets you bring your virtual avatar to life like never before. This advanced technology tracks your body movements in real time using a webcam and transfers them to your avatar, allowing you to control your character's movements with your body.
Imagine being able to dance, jump, and move like your virtual avatar! With Live3D, you can create more natural and fluid animations that reflect your personality and style. Whether streaming to YouTube or attending a virtual event, Live3D's real-time motion capture feature adds a new level of interactivity and engagement to your performances.
Facial Recognition
Like many other VTuber software, ​Live3D's facial recognition feature lets you track your facial expressions onto your virtual avatars. Live3D can track and map your facial movements onto your avatar using your webcam. That means when you smile, your avatar smiles. And when you frown or squint, your avatar's face mimics your facial expressions.
Live3D's face recognition is also quite versatile. You can adjust the tracking sensitivity to ensure your avatar's facial expressions perfectly match your movements. And with a wide range of facial expressions and emotions, you can adapt your avatar's reactions to any situation.
Voice Recognition
​Live3D's speech recognition feature lets you bring your virtual avatar to life. This technology lets you control your character's mouth movements in real time with your voice.
To use voice recognition, you speak into a microphone with the Live3D software, and your character's mouth moves in sync with your words. This creates a more immersive and interactive experience for your viewers, as they can see and hear your virtual avatar speak like a real person.
The Live3D speech recognition feature also offers several customization options. This lets you adjust your character's voice's pitch, tone, and other aspects to suit your preferences, much like a built-in VTuber voice changer.
Gesture and Expression Library 
The Gesture and Expression Library feature of Live3D's VTuber software is an impressive addition that allows you to give their virtual avatars even more personality and emotion. With many ready-made gestures and VTuber expressions, you can quickly and easily create complex and nuanced performances to capture your audience's attention.
Whether you want to give your character a thumbs up, wave at them, or blow them a kiss, Live3D's gesture and expression library has everything you need. In addition to the pre-built library, Live3D lets you create and save gestures and expressions. This way, you can tailor your virtual avatar's movements and reactions to suit your personality and style.
Multi-Platform Compatibility
Live3D's VTuber software is designed to be compatible with multiple platforms and easily integrate with your existing content creation workflow. So whether you're streaming on Twitch, creating videos for YouTube, or broadcasting on other platforms, Live3D has you covered.

The software is compatible with popular streaming and video recording programs like OBS, Streamlabs, and XSplit. So you can easily set up your virtual avatar for live streaming or video recording without additional plugins or software.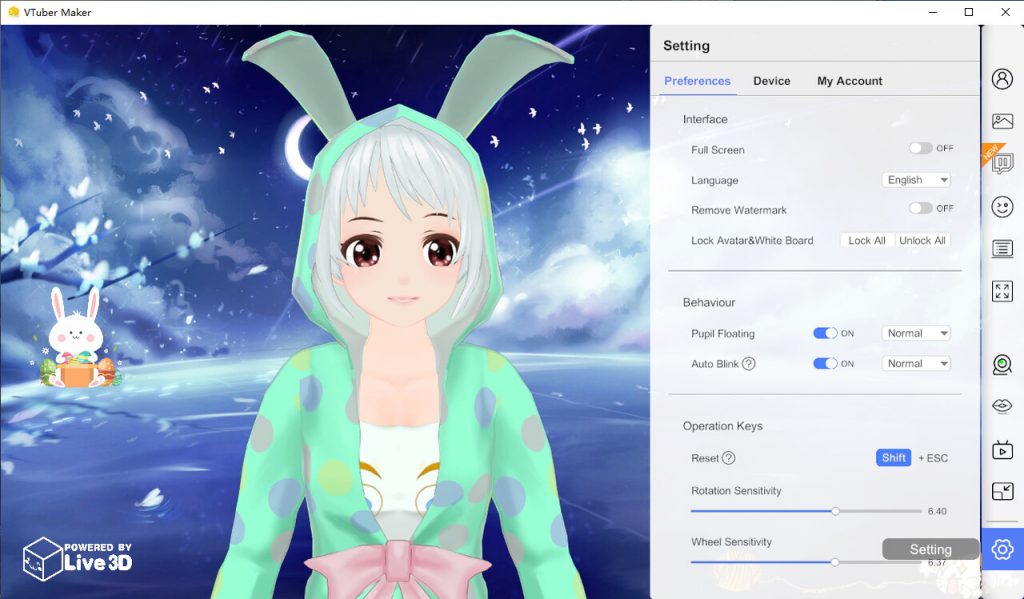 Is It Easy to Use Live3D?
Live3D is a great tool for creating 3D models and animations. Its ease of use is critical to its popularity among creatives, designers, and animators. In addition, the software offers an intuitive user interface, customizable tools, and real-time rendering capabilities, all of which contribute to a streamlined workflow and positive user experience.
With Live3D, you can access a customizable workspace to arrange your tools and panels to suit your needs. The software also includes several navigation tools, such as camera controls and selection tools, making it easy to move around 3D space and easily select and edit objects. With these intuitive features, you can quickly create stunning avatars and animations.
However, Live3D is a professional 3D modelling and animation software requiring certain technical know-how. However, Live3D offers extensive documentation, tutorials, and an active user community to help you get started.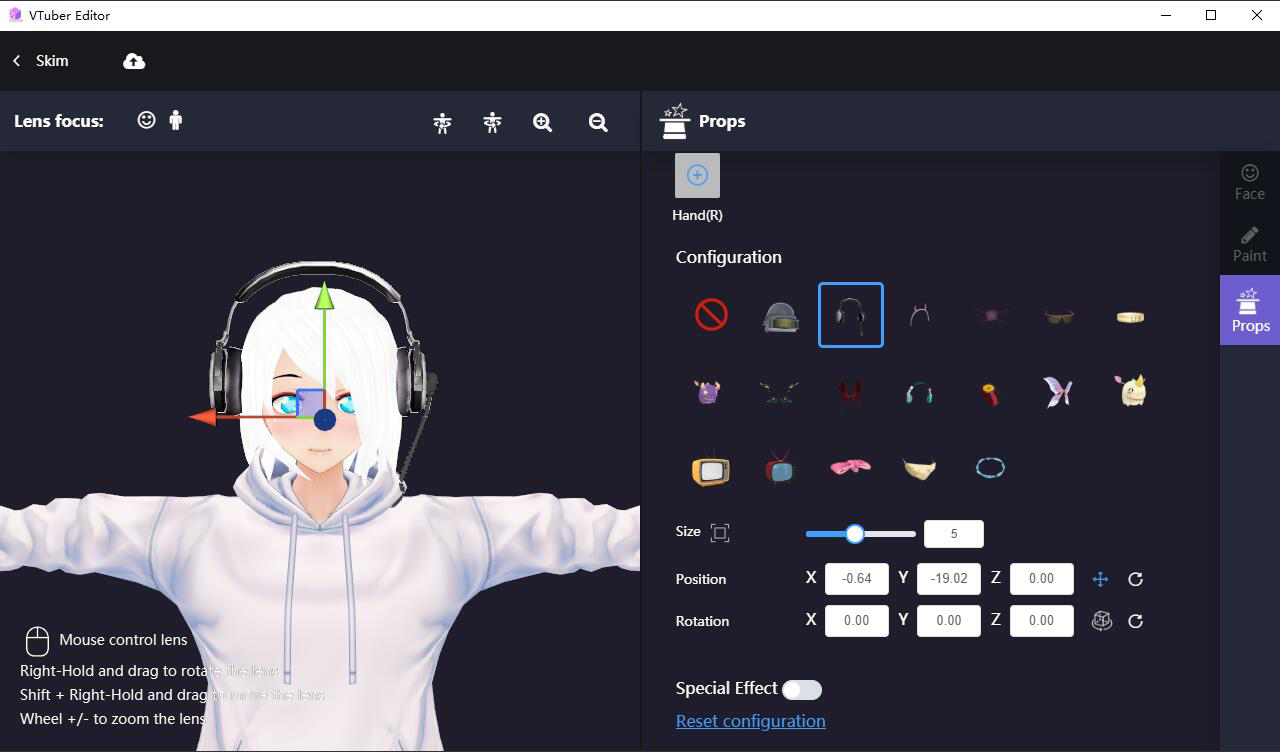 Live3D offers a range of pricing plans, making finding one that fits your budget and requirements easier.
The first plan is Free, perfect for beginners or those on a tight budget. It includes all the basic features like tracking and transparent streaming, but with some limitations.
The Lite Suite plan is the next level and is ideal for hobbyists or small businesses. It includes all the features of the Free plan, plus additional tools and features like upper body tracking, high-quality graphics, and more import and export options.
For professionals and studios, the Plus Suite Plan is a perfect choice. It includes everything in the Lite Suite Plan plus additional advanced tools like unlimited animations, an advanced flow editor, and access to unlimited backgrounds.
Live3D also offers a Pro Suite plan for larger organizations and businesses. It includes all the features of the Plus Suite plan plus some advanced commercial tools.
For users who need more advanced features, Live3D offers a VIP mode with exclusive customized functions and personalized resources. These features include Full Body Motion Capture, Multiplayer Online, Action Recording, Advanced Lens, 3D Scene, and Avatar Effect Improvement.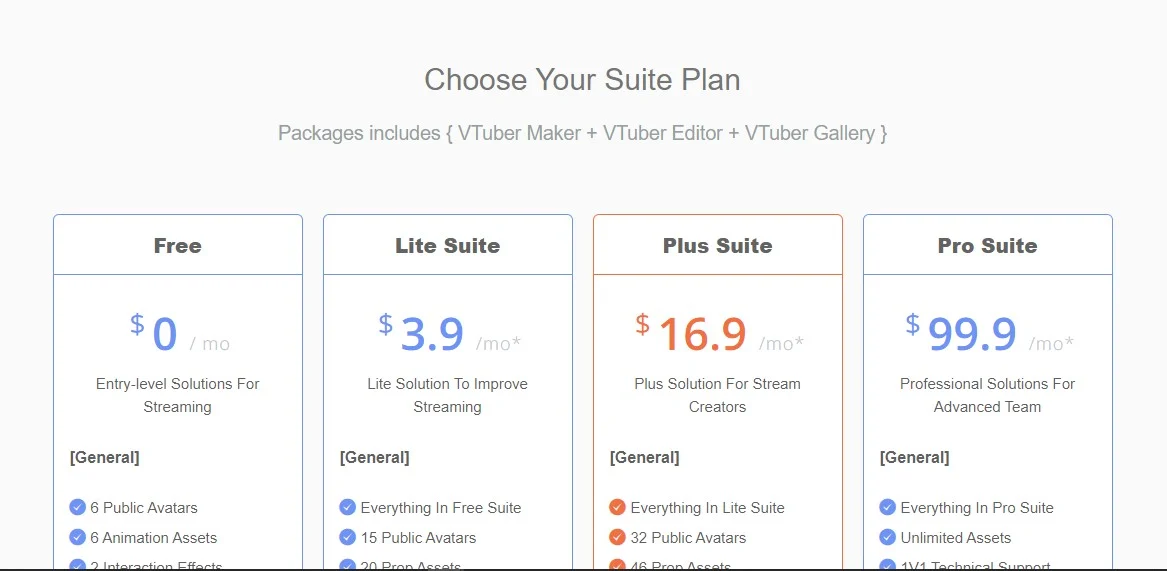 Pros and Cons of Live3D's VTuber Software
Live3D's VTuber software is a powerful tool that enjoys great popularity among content creators, especially in the anime and gaming communities. However, like any software, it has its pros and cons.
Pros of Live3D
Live3D's VTuber software offers many features and tools for creating high-quality 3D models and animations.

The software has a customizable interface that allows users to arrange tools and panels according to their preferences.

Live3D provides detailed documentation and tutorials to help users learn how to use the software effectively.

The VIP mode provides additional features and resources to take the content creation game to the next level.

Live3D's VTuber software has gained popularity in the anime and gaming community and is a recognized tool for content creation.
Cons of Live3D
Live3D's VTuber software can be challenging to learn for those without a basic understanding of 3D modelling and animation principles.

While the price plans are affordable, the VIP mode may be too expensive for some users.

Live3D's VTuber software may require a high-end computer or graphics card to run smoothly, which can be costly.

Some users have reported glitches or errors in the software, which can be frustrating when working on a project.

The software's user community is smaller than other popular 3D modelling and animation software, which can limit the availability of online resources and support.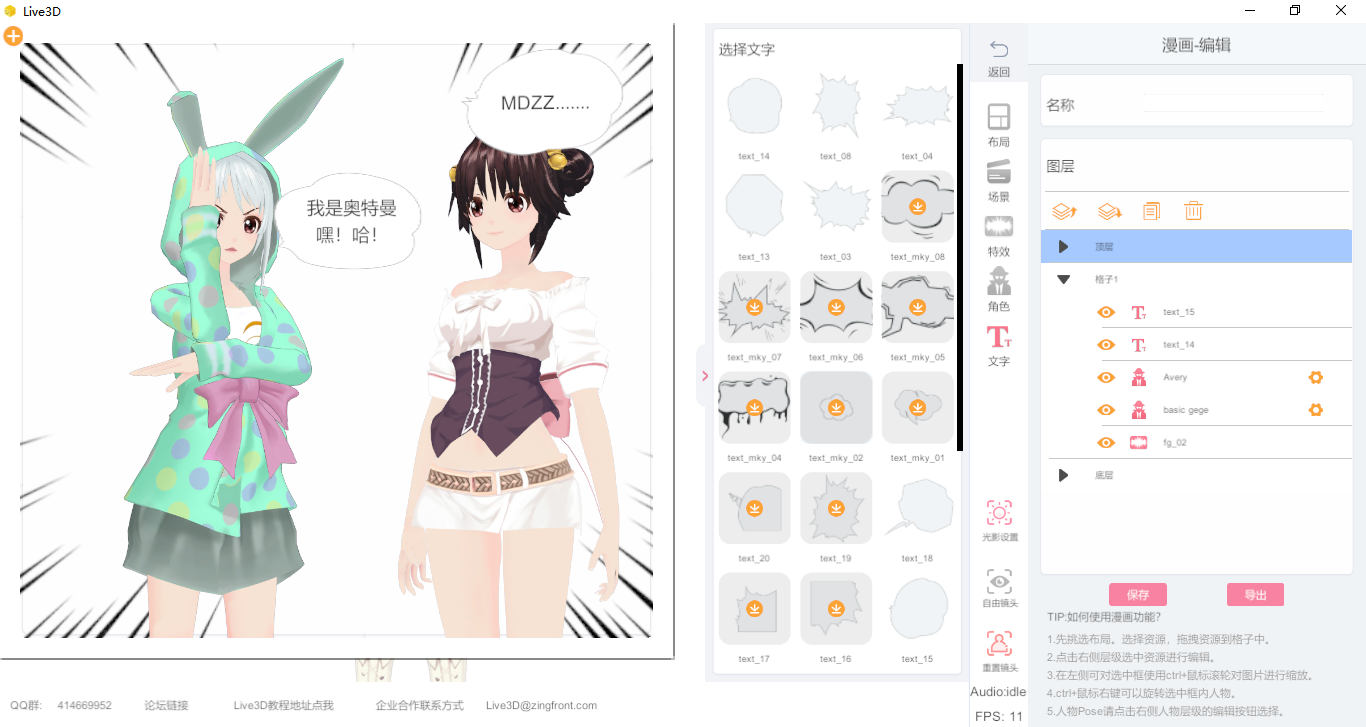 How to Get Started on Live3D?
Knowing how to get started is essential to create 3D models and animations with Live3D. This section will explain the basics of getting started with Live3D. We'll cover downloading and installing the software, navigating the interface, and using basic tools and features.
Download and Install Live3D
To start with Live3D, you must first download and install the software. You can download Live3D from the official website. Once the download is complete, run the installation file and follow the on-screen instructions to finish the process.
Familiarize Yourself with the User Interface
After installing Live3D, the next step is to familiarize yourself with the user interface. Live3D's user interface can initially seem intimidating, but it's designed to be user-friendly. Take some time to explore the interface, including the toolbar, panes, and menu options. You can rearrange the panes and customize the workspace to suit your needs.
Create a New Project
You must create a new project to create 3D models or animations. In Live3D, you can create a new project by choosing "New" from the "File" menu. You'll be prompted to set the project properties, such as the project name and the location of the files.
Import 3D Models or Create New Ones
Once you create a new project, you can create 3D models or animations. You can import 3D models from other sources or create new models in Live3D. To import a 3D model, choose Import from the File menu and select the file you want to import. To create a new 3D model, choose "New" from the "File" menu and select the type of 3D model you want to create.
Use Basic Tools and Features
Live3D has many tools and functions that allow you to create and edit 3D models and animations. Some basic tools and features you need to know include the selection, camera controls, and transformation tools. Take some time to experiment with these tools and familiarize yourself with how they work.
Learn Advanced Techniques
Once you have become familiar with the essential tools and features of Live3D, you can begin to learn more advanced techniques. Live3D offers advanced tools and features, including rigging, animation, and modelling. Use the tutorials and documentation available online to learn these techniques.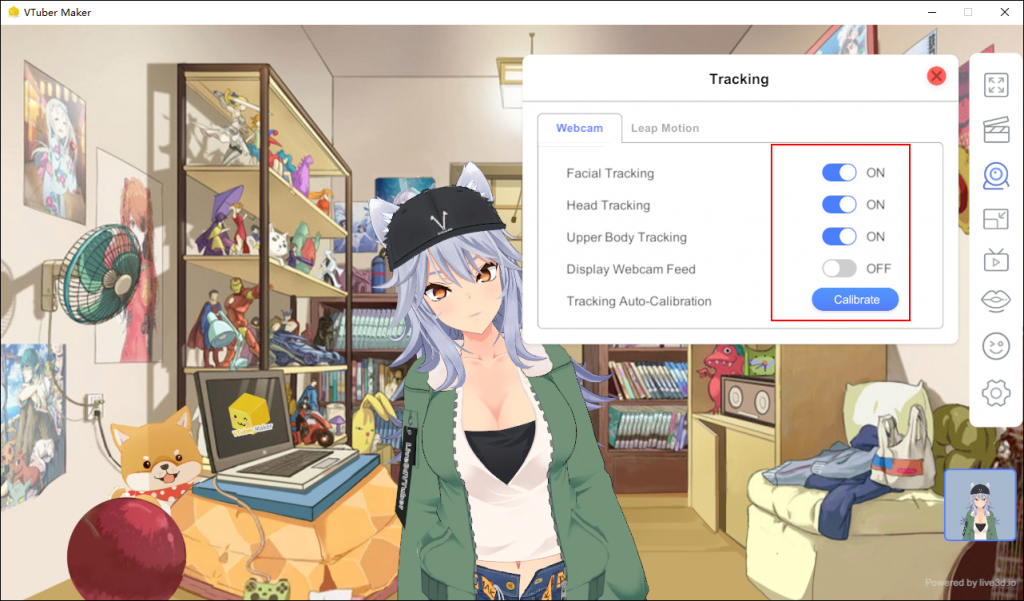 Live3D is a versatile 3D modelling and animation software that offers various features and tools for creating high-quality content. The user-friendly interface, extensive documentation, and active community make it easy for beginners and professionals to handle and master the software. Not many people entering the VTuber market are sure about how to make a VTuber avatar, hence Live3D gives them a good place to start
Although the pricing plans may seem steep for some users, the numerous features and customization options offered by VIP mode make it a worthwhile investment for those who need advanced functionality. And if you want to try out the software first, the free plan offers many features.
Overall, Live3D is an excellent choice for anyone who wants to create stunning 3D avatars.
Need A VTuber Model Commissioned?
Need A VRChat Avatar Commissioned?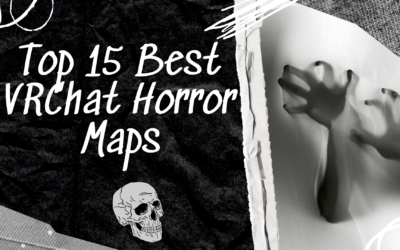 Top 15 Best VRChat Horror Maps Guaranteed to Scare You SillyAre you willing to be scared out of your wits in virtual reality? VRChat, the popular...
read more
Need A VTuber Commission?