Top 10 Best VTuber Maker Software (2023)
There is a lot of information available on the internet about the various different software that VTubers use to bring their avatar and stream to life. But, sometimes scouring the internet and looking at all of these programmes can be a bit overwhelming and raise more questions than answers. So, for those who are looking to kickstart their VTuber career, we've put the best essential software you'll need to start VTubing all in one place.
Becoming a VTuber can be confusing at first because there are a lot of moving parts, pardon the pun. Due to this and the rise in popularity surrounding the animated content creators, software such as VTuber Maker has been developed to try and make the process of becoming a VTuber seamless and all in one place. 
VTuber Maker is free VTuber streaming software that encompasses all of the basic functionalities that a creator needs to get started. It provides the user with a small selection of stock avatars which can be increased for a monthly payment of $15. All of these avatars come rigged and complete with a set of 6 toggle animations including a frown, a wave and a smile.
The software is powered by Live3D so it comes with built-in facial tracking so you won't need to download any additional tracking software to get your avatar to move as you do. As well as this the application comes with calibration options and green screen effects that enable the user to change the background of their avatar to anything they want. 
VTuber Maker connects directly to OBS Studio, a popular live streaming application that enables the user to manage and go live on various different streaming platforms such as YouTube and Twitch. While VTuber Maker might sound like a miracle solution to VTubing it does have limitations that prevent it from being a sustainable VTuber software.
For one the avatar selection is small with minimal customisation options meaning that they cannot capture your vision nor will they belong to you. With the program what you see is what you get, so any additional animations or tracking options that you'd like to add will not be possible. VTuber Maker is great for testing out VTubing but if you want to become the real thing then you can't cut corners.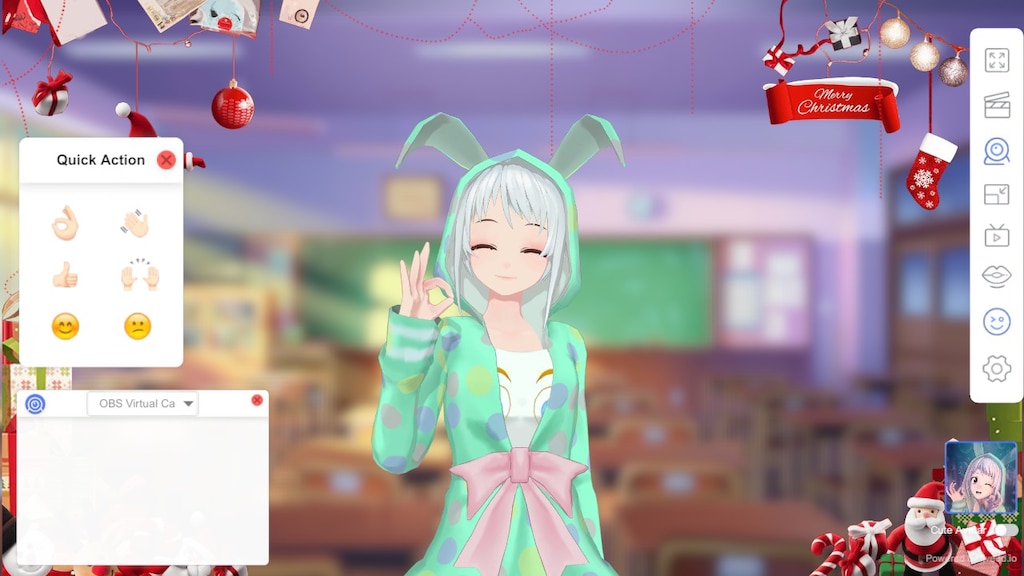 VTuber Maker Program Setup
What Kind Of Software Do VTubers Need?
When we think about the demands of starting a VTuber channel from scratch you'll notice that there are a few things that the aspiring content creator will have to get in order. 
Firstly you will need a VTuber avatar which there are many different ways to source. Depending on how you go about it, it might require the use of a couple of different software so we'll show you a couple of ways to get around this. Secondly, you will need facial tracking software. This will depend on the type of avatar you have and what you intend to do in your videos and live streams. Finally, you will need a capture or streaming software in order to go live or record your videos.
You'll be pleased to know that a lot of the main VTuber software is free so even those with smaller budgets should be able to get something off the ground. But if you can afford to go all out then it will certainly show in the quality of the content you're able to produce.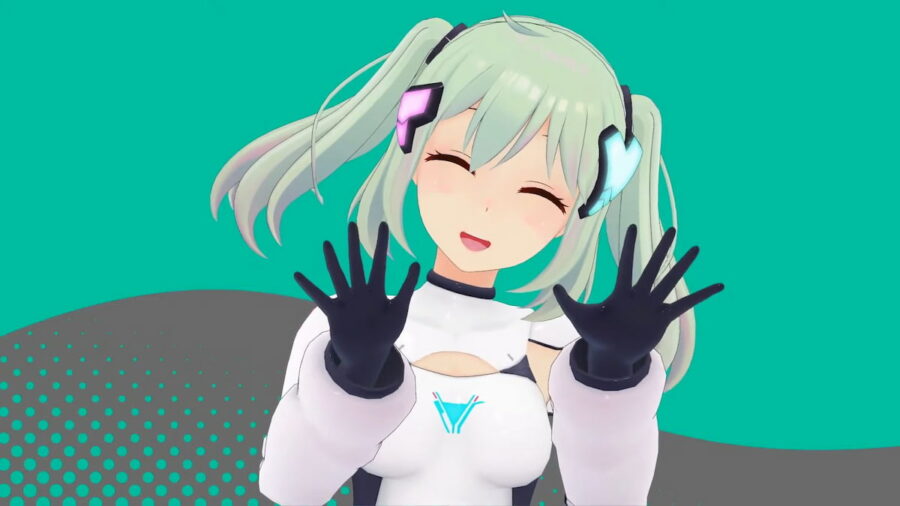 What Do VTubers Use For Avatars?
Depending on the type of avatar the content creator is looking for, either 2D or 3D, the designer will be presented with different software options. The first step in the process of creating a VTuber avatar will be to design it. It's best to have a concept or sketch before jumping right into designing an avatar as this will be your online identity for the foreseeable future.
One of the main software for creating 3D avatars is VRoid Studio which is a free 3D modelling and character creation software. Without going into too much detail just yet artists use these types of software to design avatars ready to be rigged. 2D avatars follow a similar process using software such as Photoshop with the main difference being designing the avatar in layers to make it compatible with movement and animations.
The term rigging is mentioned quite frequently with reference to avatars. For those who are new to the world of VTubers, rigging is the process of defining the movements the avatar can make in relation to the person using it. For instance, blinking or winking must be rigged so that trackers can display this as the person opens and closes their eyes. VTuber rigging requires its own software, such as Live2D Cubism which you will have to learn how to use if you want to make the most out of your avatar.

As you might have noticed already there is a lot to learn and consider when making your VTuber avatar, hence why most people starting out get their VTuber avatar commissioned. Instead of learning everything themselves, people place their avatar in the hands of a capable artist who can handle design, animation and rigging all for a commissioning fee. 
VTuber model commissions are the simplest solution to getting around the hump of learning how to create one yourself which can take many months to a year to get right!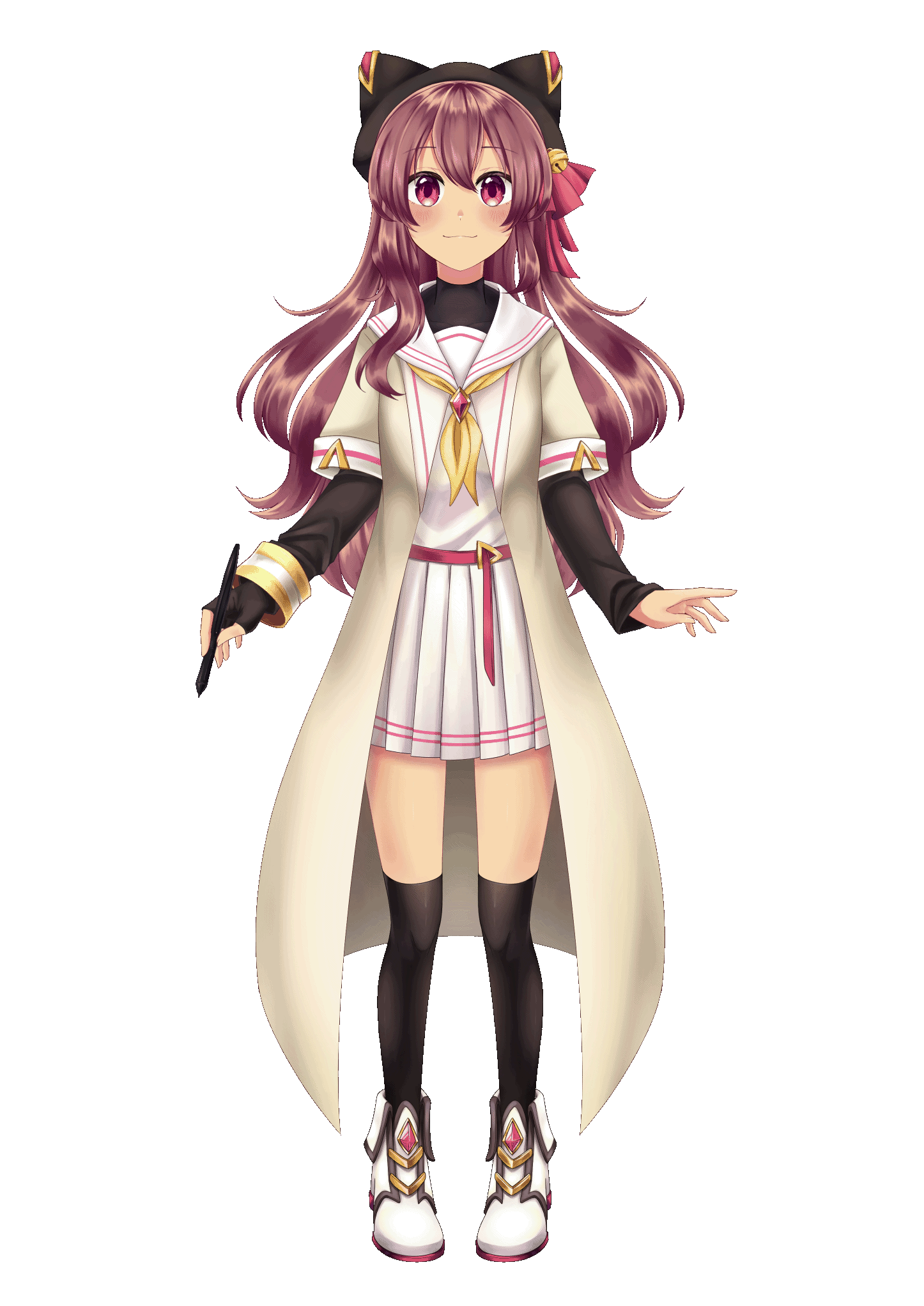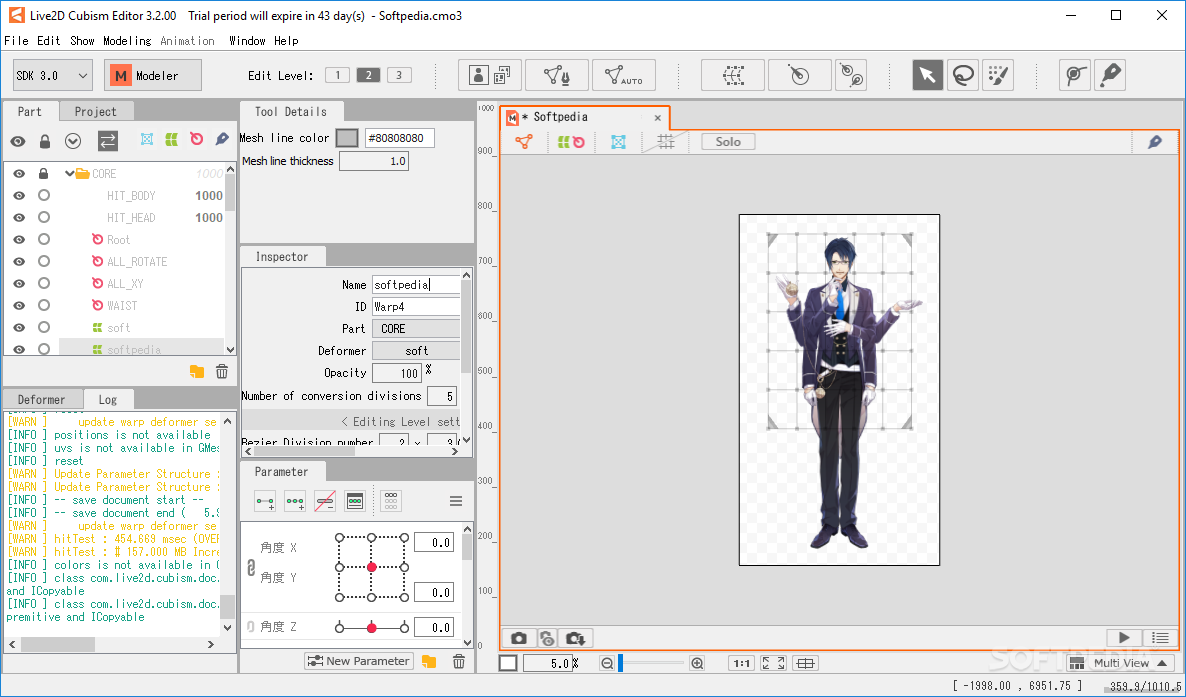 What Do VTubers Use For Face Tracking?
Thanks to the advancements in tracking technology we can move avatars in real-time so convincingly that many seem to mistake VTubers for fully animated cartoons. The secret behind the magic is of course tracking software which will vary depending on your budget and what you need. The purpose of tracking software is to record your body movements in real-time and map your avatar to them as accurately as possible.
Things such as VTube Studio focus on simple facial capture to make room for full-body and hand tracking. Whereas another might sacrifice full-body motion capture for the benefit of having detailed facial tracking, allowing lip-synching, eye tracking and various expressions.
Most decent tracking software that VTubers use these days doesn't require a fancy high-tech camera. A simple webcam, or in some cases a smartphone will suffice. There are even alternative options for those who have no camera at all but we'll come onto this later. Of course, the better the camera the more reliable tracking will be so if you can afford a good camera then why not?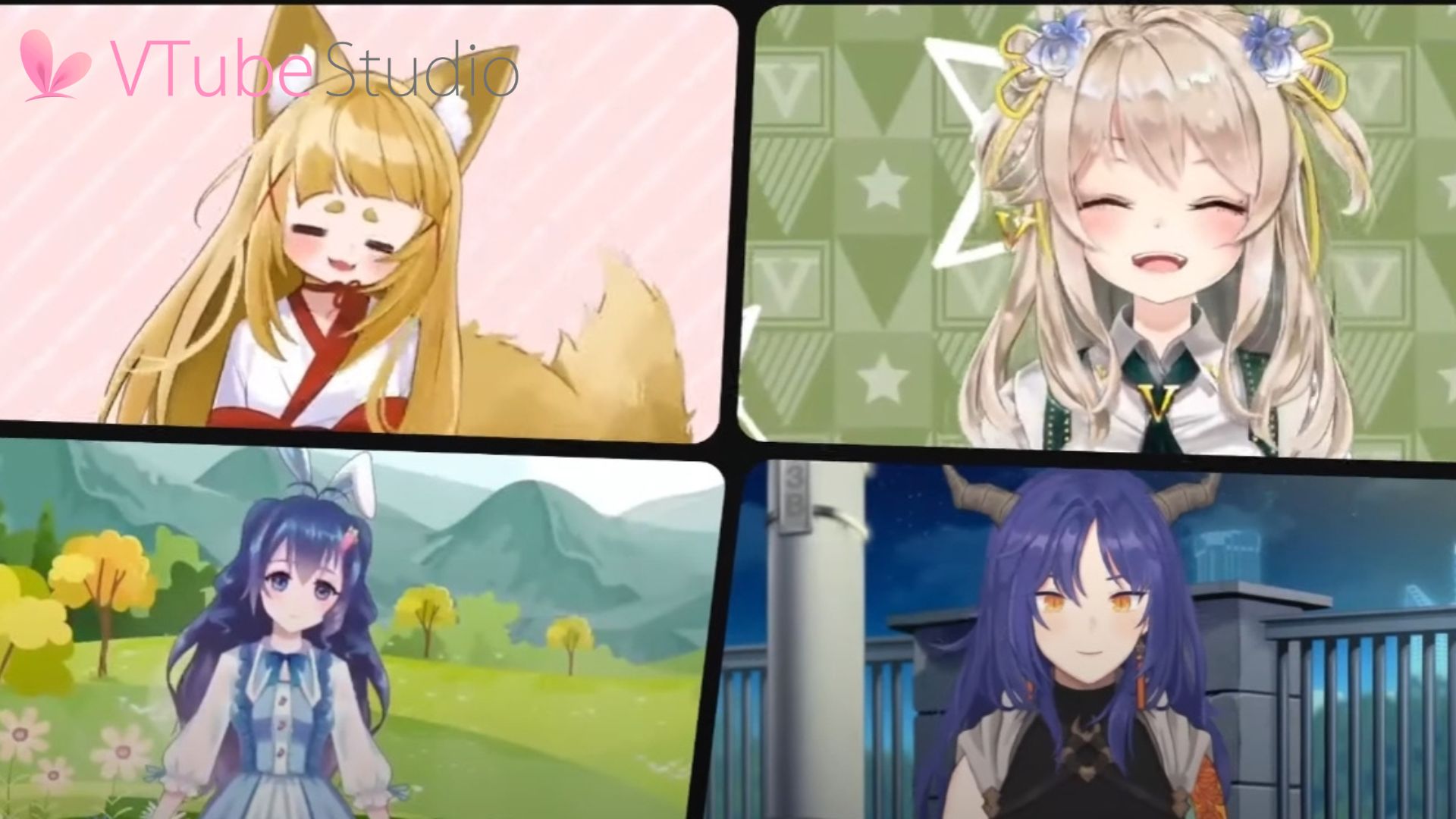 VTube Studio #Movewithme Campaign
What Streaming Software Do VTubers Use?
Most successful Twitch VTubers use OBS Studio which is an amazing free stream management software. Not only does OBS allow the user to capture their VTuber software and go live, but it's great for editing the screen that the viewers will see with all kinds of customisable overlays. There are many other streaming software such as Camtasia but these can get a bit pricey. Considering what OBS offers for a free price point it should be considered a no-brainer.
The streaming software the VTuber uses isn't too critical so long as it is compatible with the tracking software that you're using to move your avatar in real-time.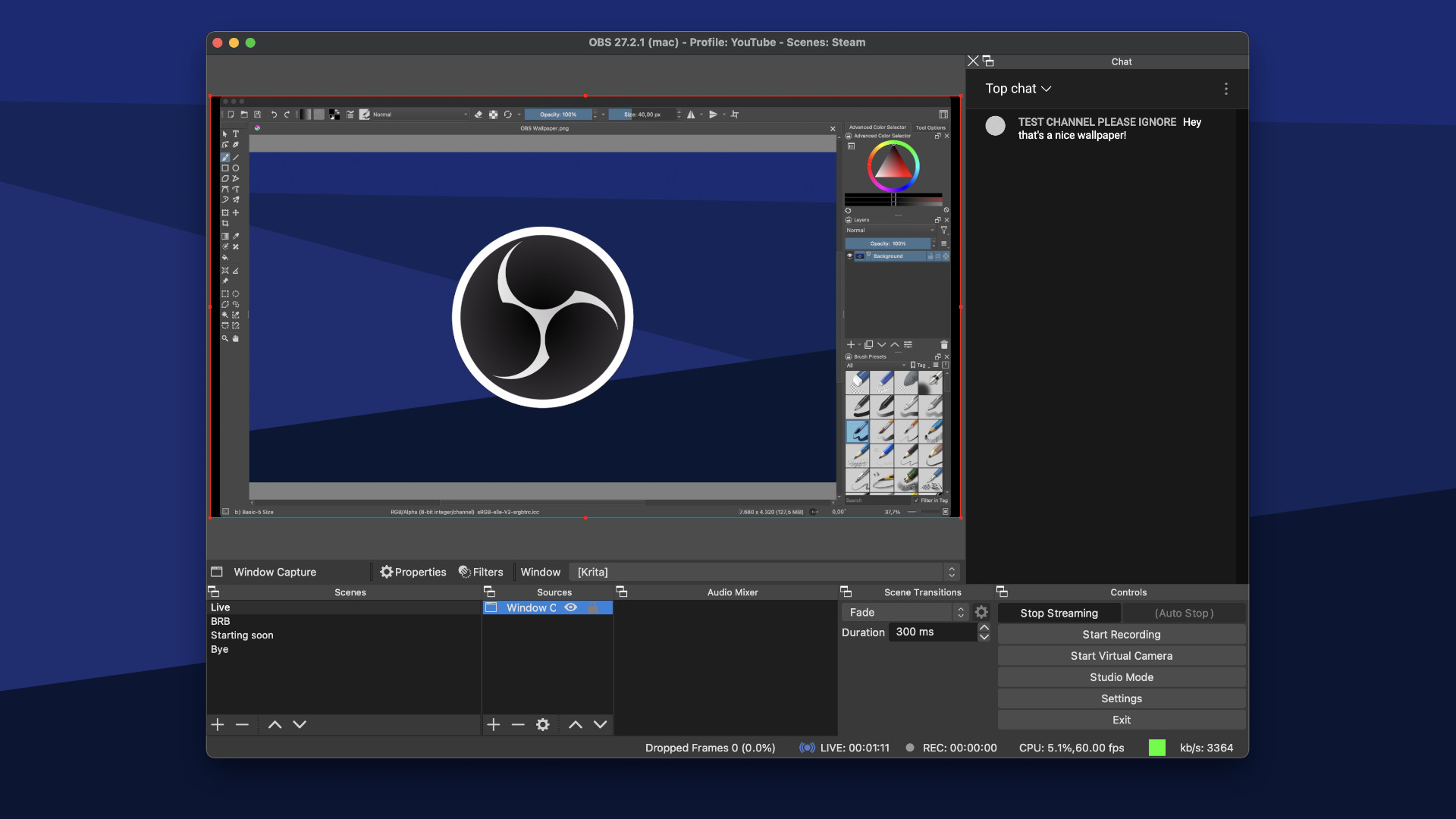 OBS Studio Streaming Setup
10 Best Software For VTubers
Without any further ado, we are going to run through some of the most important software you are going to need as a budding VTuber and give you a rundown on some of their pros and cons.
As we previously mentioned VRoid Studio is a 3D modelling program specially made for creating VTuber avatars. If you're looking to create a 3D VTuber avatar yourself then VRoid Studio is certainly an asset you want on your side. The software provides template characters for you to build on and customise as well as giving you the freedom to start completely from scratch.  
The software is compatible with Windows and Mac systems and completely free to use. The software does have its limitations as it only allows for humanoid characters to be designed. However, if you're looking to create an anime-style avatar they have the perfect textures and parameters to bring it to life. VRoid is known for its hair customisation feature with each brush stroke creating a hair chunk that can be layered and animated to bounce with the avatar's movements.
Avatars created can be downloaded as VRM files which are really flexible. They're easy to upload and work with any VTuber applications you might need.
Blender is a free, comprehensive, open-source 3D modelling software that is guaranteed to give you a professional-looking avatar. Admittedly Blender does require a great deal of skill and learning. But the level of customisation that Blender offers is exactly what any high-quality 3D avatar needs.
The software allows for full animation and rigging of any and every part of your full-body character design, including collision effects and bones. For those VRChat lovers, you'll also be pleased to know that Blender supports non-humanoid characters so you can create whatever weird and wacky avatars you'd like.
The benefit of Blender being open source is that you can download a whole number of community-made plugins so the editing possibilities are endless!
This is the last of our essential avatar creation tools and as the name suggests specialises in 2D avatar animation and rigging. 2D VTuber models are great as they can be designed using a number of illustration software like Photoshop or Adobe Illustrator. Once you have your designed avatar broken up into the necessary layers that's when Live2D comes in.
Live2D enables the user to add warp and deformation parameters onto various parts of the 2D avatar to create hair physics, jiggle physics and a number of different VTuber expressions. The purpose of layering the avatar design when in the illustration phase is so that you can animate these different parts to make for smooth limb and head movement. Rotation deformers accompanied by limb tracking can allow for hand movement of your 2D avatars which really brings them to life.
The software is available for all operating systems, Windows, Mac and Linux but does require a monthly or annual subscription of $15 a month or $104 a year.
VSeeFace is the perfect VTuber tracking software for VTubers of all levels! This software is completely free and easy to use. The beginner-friendly user interface makes it easier and less confusing than some of the more advanced software which can have an overwhelming number of settings.
Another reason why this software is so good for beginners is that it can be adjusted to work with almost any hardware. When we say "any" we mean any! They have an actual setting labelled "toaster PCs" which gives basic tracking for those with hardware that isn't up to scratch but would still like to have a go at VTubing. 
On the flipside for those who have the necessary hardware to run a successful VTubing channel VSeeFace has some of the best facial tracking available. The program can detect facial expressions directly from your webcam footage and relay them onto your avatar in real-time using advanced algorithms. The software can track movements of eyebrows, blinking and mouth position with a surprising level of accuracy meaning that the user doesn't have to rely on as many toggle expressions to show their emotions. Users can adjust settings to even allow for hand tracking so long as their avatars can allow it.
This is yet another free software for those who want to give VTubing a shot. VMagicMirror is a software that allows a person to start VTubing without even having a webcam. Although it won't be producing high-quality streams with crazy animations it certainly can pass as VTubing. The software works by controlling an avatar's movements with your mouse and keyboard. Your avatar will be presented as if they are sitting at a desk facing the audience moving their head and eyes to mirror the movement of a mouse just like a person would.
When the user types with the keyboard this activates a key push animation on the avatar allowing them to mirror the inputs on their virtual side. If the user has a microphone, lip-syncing technology enables some decent quality dialogue. VMagicMirror is even compatible with controllers mimicking the movements and animations that are input on the gaming pad.
This software isn't just used as a budget option as it can be used by VTubers during let's plays to show the inputs of the player on their VTuber avatar whilst they are gaming.
3Tene is a free facial tracking software that compromises slight tracking accuracy compared to VSeeFace but makes up for it with great toggle animations and effects! Users can add a whole number of fun animations like peace signs and bubble jets across their stream. 3Tene has recently released a full-body tracking version of the software however this is not included in the free package. If you've got the necessary equipment to start making full-body content then 3Tene is the place to go!
Another redeeming quality of this VTuber software is that it has a great UI. The user interface is simple with intuitive buttons and icons that help the user to figure out what does what. A lot of these software are very complicated so aren't too concentrated on making a simple UI for the VTuber.
Next up we have VUP which is a tracking software that users explain is awesome for making YouTube videos. VUP also provides full-body tracking compatibility and does a good job of tracking facial expressions. The benefit of using VUP as the tracking software of your choice is the access to custom poses and animations. When we couple this with the toggle expressions it's the perfect tool for making thumbnails.
VUP also helps make movie-quality VTuber scenes with their background and lighting settings. Users can choose from a wide variety of scenic preset backgrounds as well as upload their own custom ones. After fiddling with the lighting a tad it can be used to live stream or record scenes for any upcoming projects you might be working on.
Luppet is the go-to tracking software for professional quality VTuber streams. This sadly isn't free but you'll understand why in a moment. Luppet comes with facial, full-body and leap motion tracking which means users can manipulate individual digits without the use of a controller. The program also comes with automatic lip syncing and a number of toggle expressions that can be mapped to any of your hotkeys.
The personal version of Luppet is available for 5000 JPY or just shy of $50 which is more than what you'll need to get started. They do offer more advanced versions of the software but are only really necessary if you're making it big time or planning to work for a VTuber agency.
Similar to VMagicMirror, VDraw is another no webcam-required solution to VTubing that relies on keyboard and mouse control. The interesting thing about VDraw is the pose that it sets your VTuber in. Moving the mouse will manoeuvre your VTuber avatar around your screen as if they were controlling it with a pen and operating the keyboard with their left hand. This makes for excellent content for artists and graphic designers who want to VTube while working on a project.
VDraw has a free trial version to see whether you like it or not. But beyond this, it is $10 for the complete program so not as much of a big financial commitment compared to the others. 
Last but not least we have Animaze By Facerig. Animaze is a detailed facial tracking software that is initially free to use although we do recommend getting the Live2D plugin for around $4 if you wish to pair it with one of your 2D avatars. Facerig allows the import of VRM files, the most popular format for avatars. Or even Ready Player Me models which are free basic avatars that you can customise online.
The software comes with over 50 different base avatars to play around with offering minor customisations for them. But the real magic lies within great facial tracking technology. Animaze picks up eyebrows, blinking, mouth positions and head movement to make your avatar's movements as realistic as possible. You might have seen their anthropomorphic animal demos with graphics that are something to behold.
The application is mainly compatible with Windows and can be accessed from their website or steam. If you're looking for a good quality facial tracker for your VTuber channel then Animaze is a great option.
VTubing is still a relatively new digital craze so there are numerous software out there to choose from. Hopefully, you've got a few ideas from our list that can spruce up your VTubing experience for both you and your audience. So, get your avatars ready and get out there!
Need A VTuber Model Commissioned?
Need A VRChat Avatar Commissioned?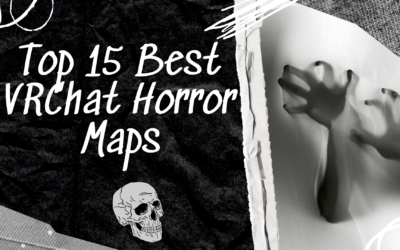 Top 15 Best VRChat Horror Maps Guaranteed to Scare You SillyAre you willing to be scared out of your wits in virtual reality? VRChat, the popular...
read more
Need A VTuber Commission?