Who Was The First VTuber?: A Brief History Of VTubing
VTubers have grown massively in popularity over the last decade. The Covid-19 lockdowns seemed to have played a role in expediting this process by forcing people inside. This resulted in people taking to the internet for alternative forms of entertainment, and before we know it VTubers are popping up everywhere. However, VTubers aren't a recent occurrence. In fact, the premise of VTubing has been around since the 2010s!
In this article we are going to be looking at the history of VTubing; the first one's to do it, the brave few that pioneered the VTubing that we all know and love!
Wrapping your head around what a VTuber is can be a little bit confusing. VTuber stands for Virtual YouTuber which doesn't require too much dissecting. Virtual, because of the animated avatars that portray them and YouTubers… well because they're YouTubers. When people see moving animated characters they immediately think of cartoons, AI and even robots. But, VTubers are actually animated avatars that rely on motion capture technology to produce movements in real-time. So yes, even the pre-recorded footage would have a person acting out multiple takes just like a real-life content creator would. 
The advancement of motion tracking software opened up doors for VTubers to begin live streaming. VTubers have the same appeal as human live streamers; playing video games, chatting, singing and interacting with fans that message and donate. Most of the modern-day VTuber avatars take on an anime art style. Considering that manga and anime were some of the first successful forms of Japanese culture to enter the western world it makes sense that their virtual content creators take on this form.
The success of VTubing has led to it becoming a multi-million dollar industry in just a few short years. But, more on this later.
For now, let's get into the history lesson.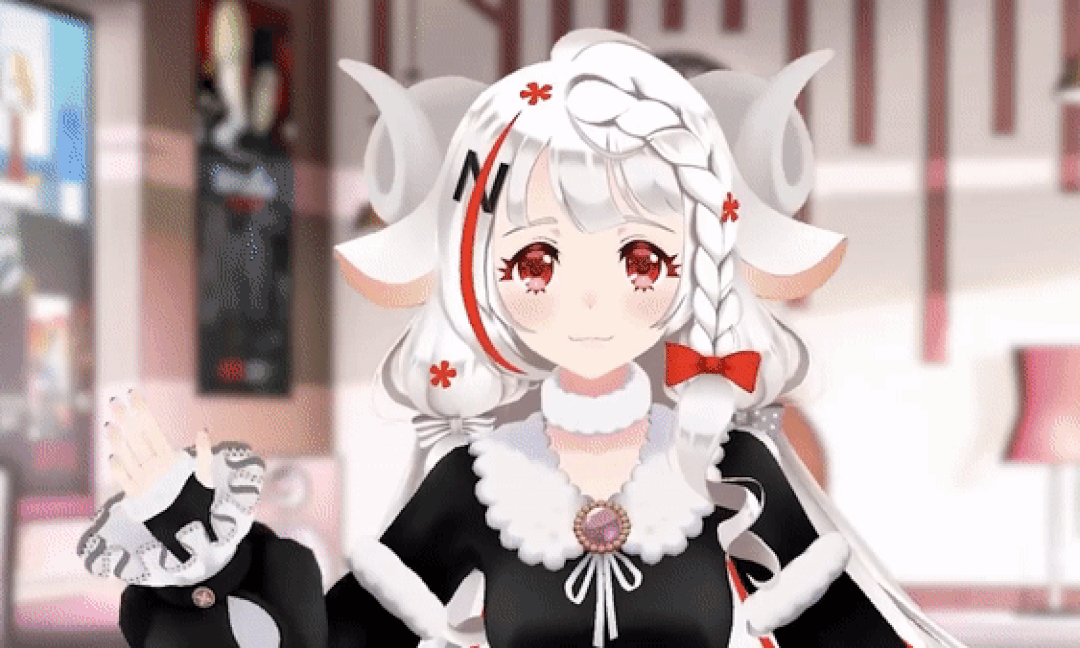 Netflix's Anime VTuber Ambassador
Ami Yamato, A VTuber Before VTubing
The very first instance of virtual YouTubing debuted in 2011 by a creator called Ami Yamato. Ami is a 3D animation of a woman who is originally from Japan but is based in London. At the time vlogging and video diary-style content were super popular so she embraced the format by creating a series of short vlogs around London. The unique part about Ami's content is that she was based in the real world but didn't acknowledge the fact that she was an animation based on her lack of self-awareness. 
Similar to many other vloggers on the platform Ami didn't concern herself with a particular niche. Her content varied from makeup tutorials, movie parodies or even a walk down the street. As a solo creator, her ability to blend her avatar into the world in post-production showed amazing talent and innovation. Despite this, Ami does not consider herself to be a VTuber as she falls so far outside of what is traditionally considered to be a VTuber by today's standards. Ami quotes "everyone is a persona of their true self… everyone's virtual on YouTube"
Ami's channel is still active to this day. While she never followed a strict upload schedule her frequency of uploads has significantly slowed down over the years. But it's still nice to see the original VTuber make an appearance to show us how it's done once in a while.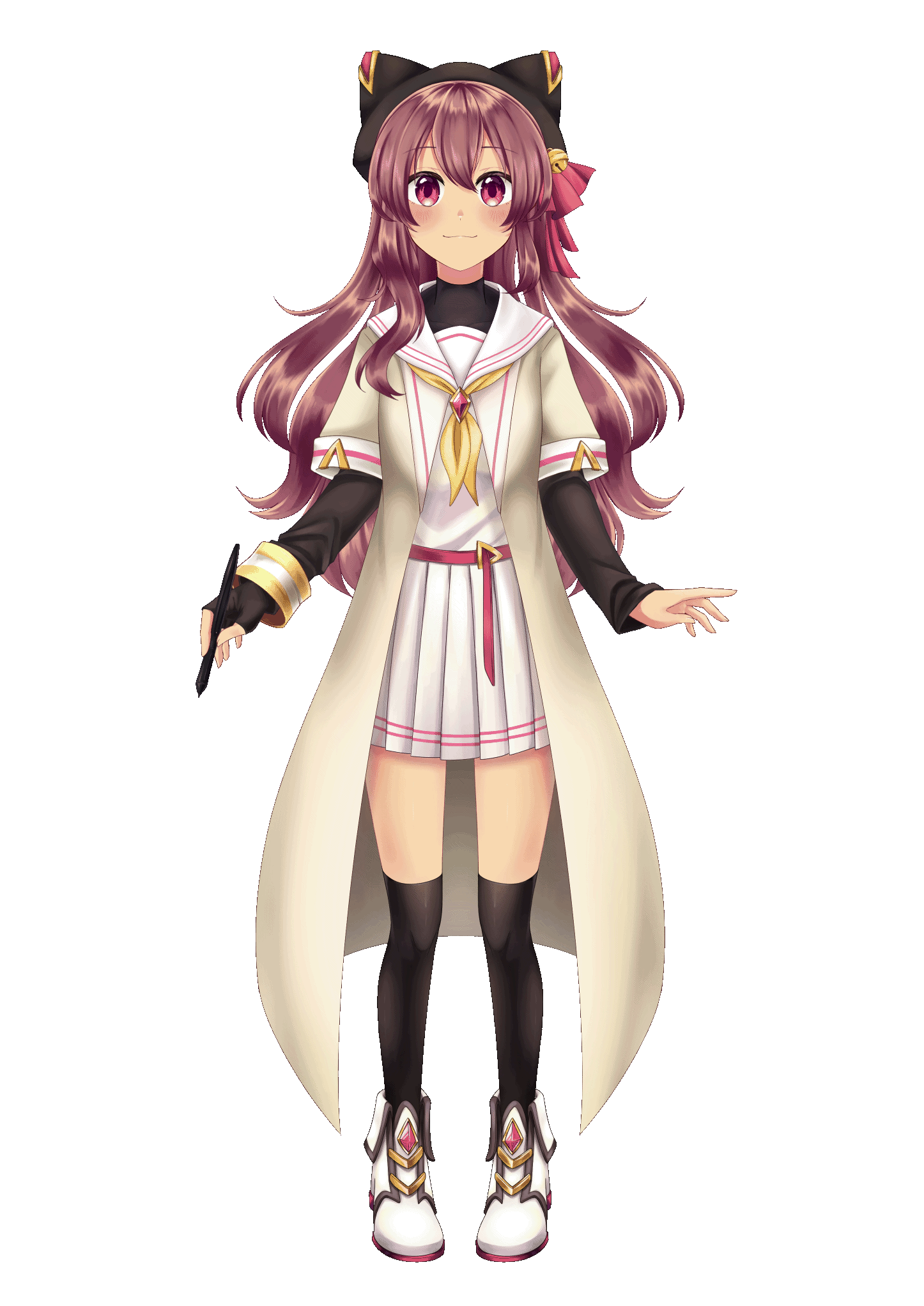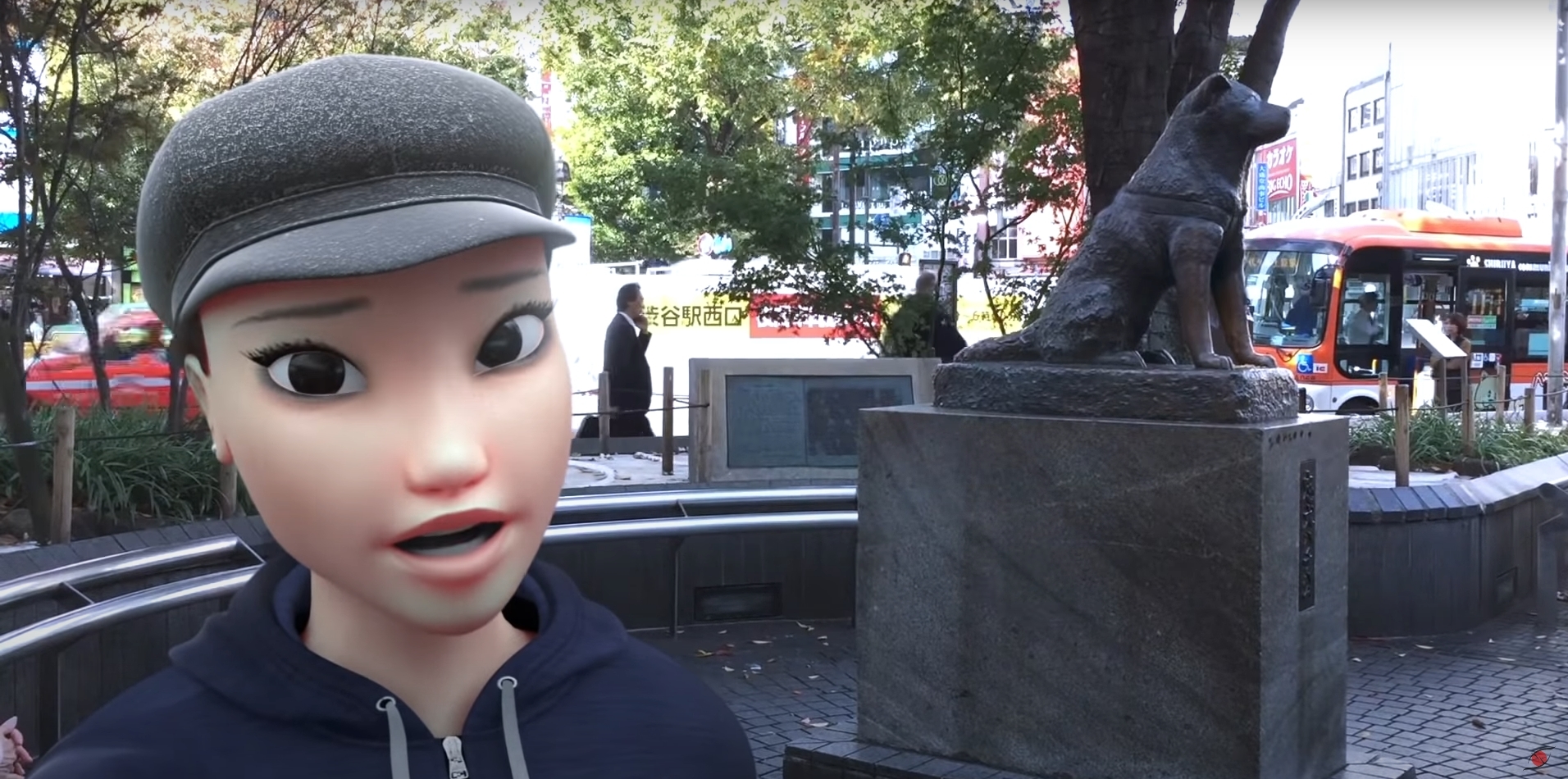 Ami Yamato Visiting The Hachikō Statue In Shibuya Japan
Five years after Ami Yamato, Kizuna AI would make her debut in what would be a revolutionary contribution to VTubing. Kizuna AI's avatar was in a 2D style with all of the famous anime tropes; big twinkling eyes, great hair, bows and the schoolgirl outfit making it massively appealing to the Japanese audience. In her first video, she explains that she was a Virtual YouTuber which later formed the term VTuber. Kizuna AI was a pioneer of modern-day VTubing and made waves all over the world. She is one of the most successful VTubers of all time, acquiring 3 million subscribers on her YouTube channel.
Kizuna AI's content primarily consisted of discussions, Q&A and Let's Plays later on in her career which gained enough traction for her to start an A.I Games channel. Eventually, Kizuna worked up to streaming once a week on top of her regular video uploads, which helped to satisfy the hunger her fans had to talk to her. Ultimately, viewers watched for her bubbly and fun-loving personality which eventually landed her a job as a host on a Japanese TV show. 
The VTuber's success all around the world made her a proud mascot and piece of modern Japanese culture, using her in numerous adverts and making her an ambassador for one of Japan's national tourism organisations. 
Kizuna AI's unprecedented success made her a legend amongst VTubers and she is primarily considered to be "The first VTuber" by fans. She is widely referred to as Oyabun which translates to "Big boss" in Japanese. In VTuber fandom she is at the head of the Four Heavenly Kings of VTubing. Her juniors Kaguya Luna, Mirai Akari, Nojaloli and Siro all consider her the pioneer of the VTubing scene. 
The Heavenly Kings are derived from Buddhist mythology which was said to be deities that watched over the different cardinal directions of the world. So it's safe to say that Kizuna was of great importance in the history of VTubers.
Sadly, in February of 2022 Kizuna was to announce her retirement and go on an indefinite hiatus from VTubing, a process known as "VTuber Graduation" amongst VTuber fans. A farewell concert was held in her honour which featured over 1,000 cameo appearances from fellow VTubers.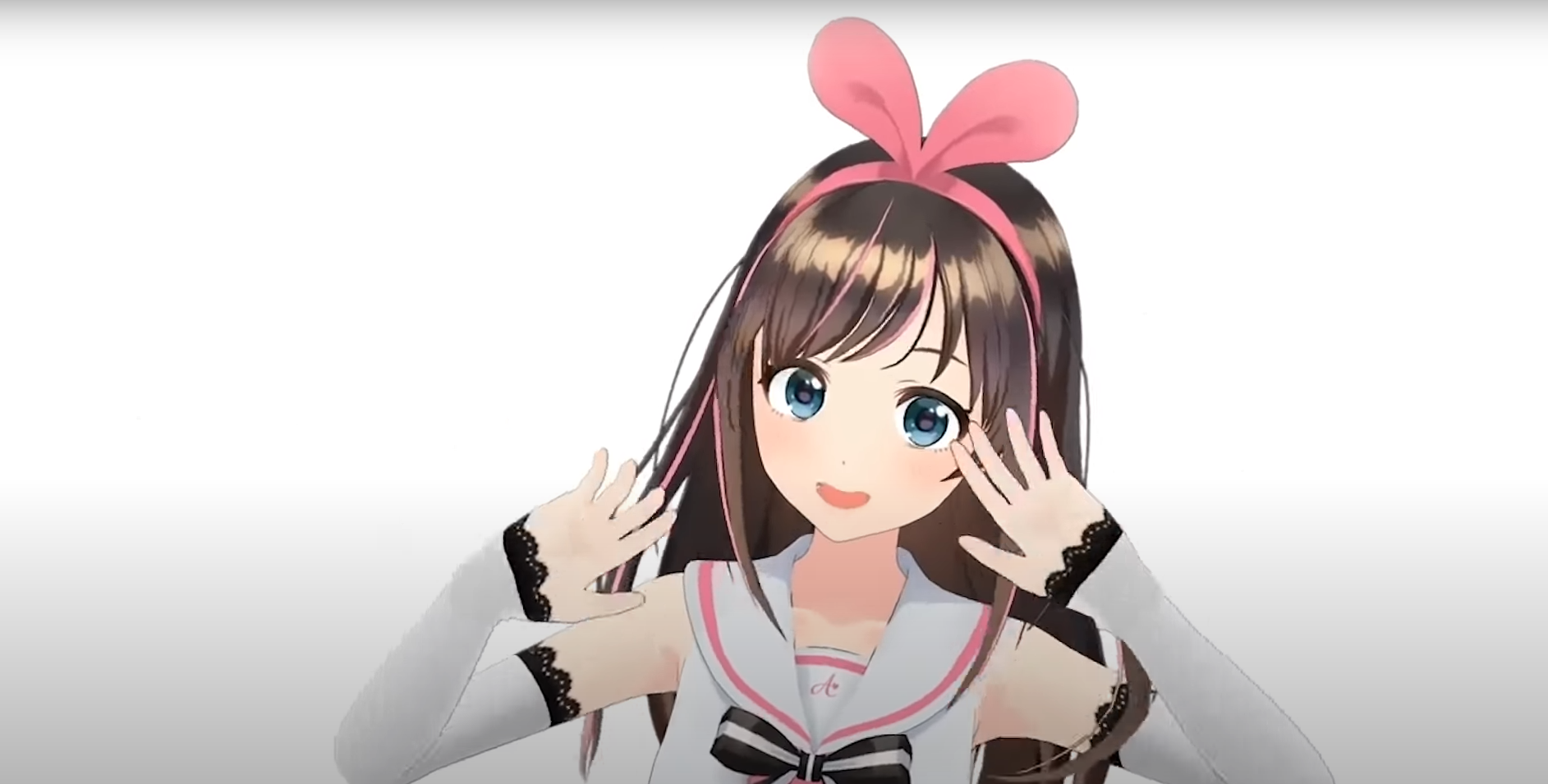 The Emergence Of VTuber Agencies
Kizuna AI was produced by Activ8, a Japanese digital entertainment company. When Kizuna was created it was entirely necessary to use a whole production team for a project this size. However, the developments in technology it has led to the emergence of many other VTuber agencies and independent entertainers.

Some of the main ones you might have heard of are Nijisanji, Hololive and VShojo. These agencies recruit successful independent VTuber talent and provide them with the facilities they need to scale up like studios and recording equipment. The main benefit of partnering with a VTuber agency is the exposure and the ability to collaborate with other successful VTubers in the company, but not that much is actually known about these agencies.

In fact, VTubers and other members of the company never disclose the portion of the income the VTubers earn, the responsibilities the VTuber has to the company or any salaries and terms of employment by the VTuber agencies. As this niche is very new and very lucrative a lot of the businesses operate with a high degree of discretion. 

Hololive's first VTuber Tokino Sora has recently reached the 1 million subscriber milestone on YouTube. Sora was surpassed by many other newer creators within the company which goes to show the diversity and quantity of VTubers there are available now.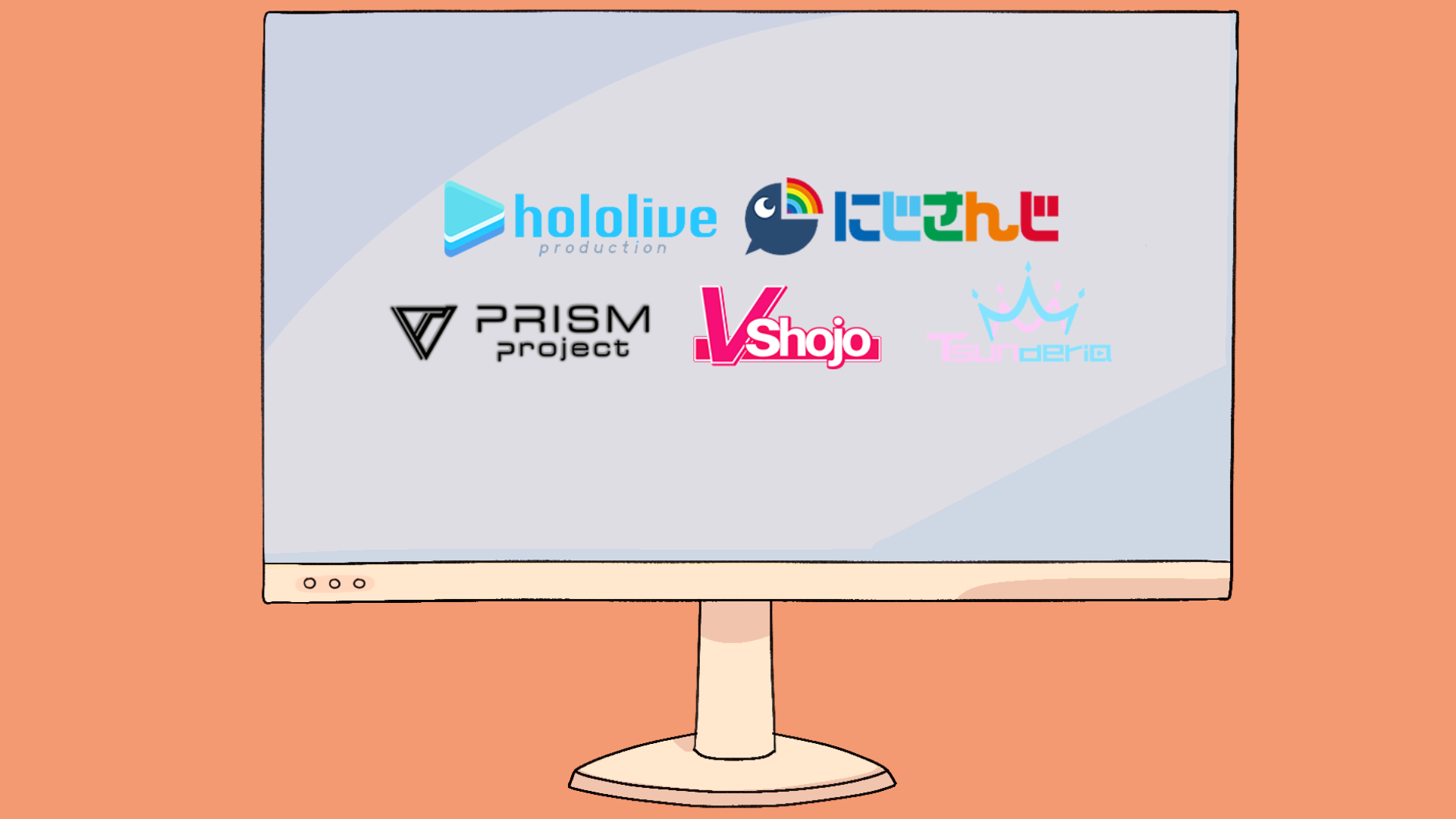 Ready Player Me Avatars In VRChatPopular VTuber Agencies: Nijisanji, VShojo, Hololive, Prism Project and Tsunderia
Who Was The First Male VTuber?
The first ever male VTuber was an interesting character called Baacharu. Baacharu takes on the form of a muscular figure in a suit, wearing a horse head mask. Baacharu's actual face is never shown which is quite an ironic concept considering people always want to know what the real person behind the VTuber looks like. In some ways, it helps to distract from this curiosity and focus it more on his virtual identity. However this hasn't stopped other creators from doing a VTuber face reveal. 

Baacharu as a standalone VTuber doesn't have a huge following like many others. On YouTube, he's just shy of 100,000 subscribers and back in September of 2017 he had to take a break from uploads due to poor viewer counts. However, Baacharu was considered to be the caregiver of fellow VTuber Cyber-girl Siro who exploded onto the scene.  Thanks to the rising tide of Siro's success Baacharu continued to upload later that year and has seen great results since then.
Baacharu's most successful content tends to be Let's Plays and collaborations with other fellow VTubers which outlines the benefit of being signed to an agency.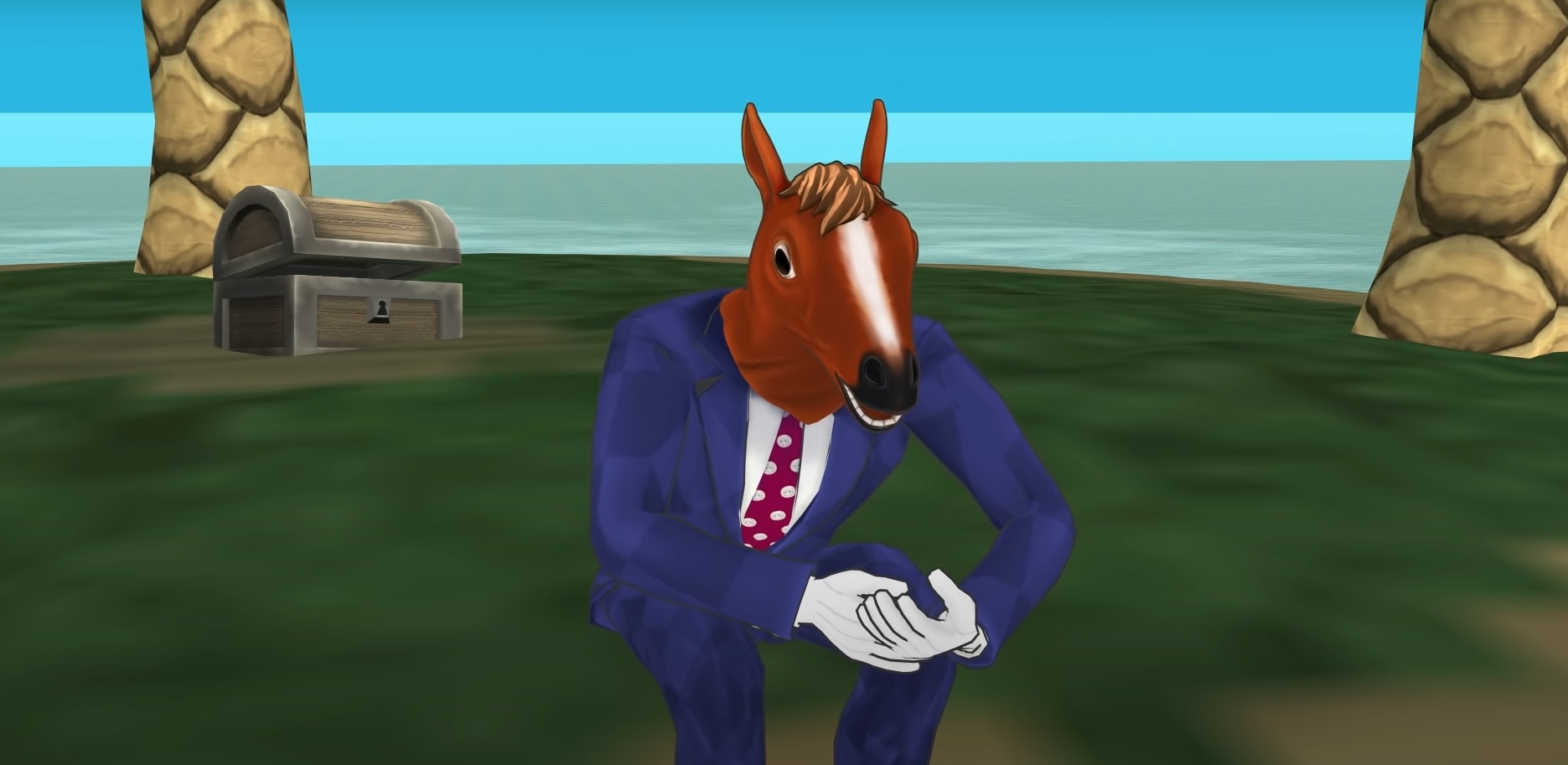 The First Male VTuber Baacharu
The influence of Kizuna led to a boom in the production of VTubers. With there being dozens of agencies and any one of them managing over a hundred VTubers at a time, we're looking at thousands of signed VTubers. Some of the most subscribed VTubers to date are Gawr Gura with 4.1 million subscribers, Houshou Marine with 2.1 million subscribers and Inugame Korone with 1.8 million subscribers. 
However, this doesn't take into consideration the vast number of independent VTubers establishing themselves on the internet. Thanks to the development in motion tracking technology and VTubing software, becoming a VTuber has never been more accessible! 
People no longer need an expensive production studio to get a good quality VTuber stream started. It can be tricky working on your own as many people are not sure how to become a VTuber but the steps usually go as follows:

Get a VTuber avatar. This can be made yourself, bought online or even hired by an artist for a

VTuber model commission

Set up your stream. Making sure you've got the right hardware and software to run your tracking programs and stream at the same time

Start making content! Go live or record whatever content your heart desires.
Many VTubers like to play games such as VRChat which enable them to exist and play as their VTuber avatars. The content creators will have to get a VRChat avatar commission of their VTuber model in order to start playing. But it's always worth it to be able to interact with the fans.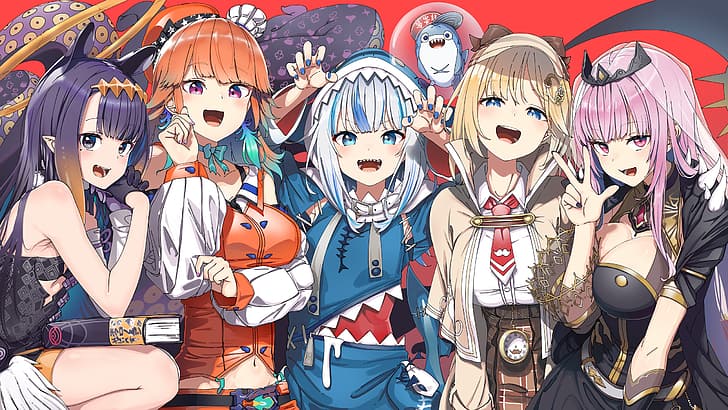 With independent VTubers making their debut on a weekly basis it's quite likely that VTubing will become a staple form of entertainment. VTubing is a format that has been adopted by corporations such as Barbie to target the younger generation. The kids of today are no longer concerned with television. Being able to interact with their favourite cartoon characters played by someone as charismatic as a kid's TV show host, seems to be the future of children's entertainment. 
VTubing doesn't just appeal to the youth. A large portion of the content is aimed at young adults, anime lovers and members of the gaming community which is an extremely broad demographic. 
The benefit of becoming a VTuber is that it grants content creators the chance to become famous and successful while still preserving their anonymity. Many people lack the confidence to show their faces to the entire world and still be themselves, whereas operating under the guise of an avatar makes this process a whole lot easier.

Well-established streamers such as Amouranth even state that they wish they could go back in time and start again as a VTuber. Being the most viewed female streamer on the internet comes at a price. Despite having made a lot of fame and fortune showing her real self off she stated that she would feel "the most secure" existing on the internet this way.
Although VTubers have grown massively in such a short space of time there is still so much untapped potential. With talks of the Metaverse on the horizon and exciting new ways for brands to market content, we will likely be dealing with VTubers more and more.

In the future, we envision a place where everyone will have a virtual persona of themselves to exist on the internet. Many people have already invested in this idea by turning their VTuber avatars into NFTs. In the virtual world, the possibilities are endless!
Need A VTuber Model Commissioned?
Need A VRChat Avatar Commissioned?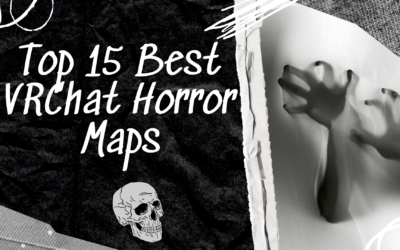 Top 15 Best VRChat Horror Maps Guaranteed to Scare You SillyAre you willing to be scared out of your wits in virtual reality? VRChat, the popular...
read more
Need A VTuber Commission?