5
best vr headsets for vrchat

(2023)
Virtual reality is a growing phenomenon. With the right applications, virtual reality can transport users to another world. This world isn't just virtual; it's fully immersive and interactive. There are numerous ways for people to experience virtual reality and its many incarnations. Companies have created headsets that give users an inside look at the technology.
These headsets are great for experiencing VR, but with the release of so many games with different specifications, how do we know which ones to get? Many gamers find that getting the right VRChat headset allows them to remain in the game for hours without experiencing any negative effects. Hence the following list details 5 of the primary virtual reality headsets used by those who love playing VRChat.
Just to make sure that everyone is on the same page, VRChat is one of the most expansive and popular virtual reality chatrooms. When we think of a chat room we envision a small virtual hub however VRChat provides an entire world for players to explore and interact with. The game adopts a very "by the players for the players" attitude as almost everything is customisable by them.
One of the main reasons why VRChat is so popular is the freedom to customise your avatar completely. Players spend hours 3D modelling and animating characters to upload and show off to their friends. Creating custom avatars has become so popular that many people look for professional artists to design one for them. VRChat avatar commissions are commonplace and can be found on numerous platforms like Twitter, Etsy and Fiverr.

Not only that but players can completely customise their own worlds. Once you have built up enough trust within the game you can upload content and design worlds to your liking. Players make everything from minigames to art galleries that can be enjoyed together with friends. The freedom of expression that VRChat allows has helped to produce so many hilarious viral moments and memes like the Russian and Ugandan Knuckles, respectively. Alongside many waifu's doing goofy stuff.
But before we talk about this for the rest of the day let's get into the techy stuff.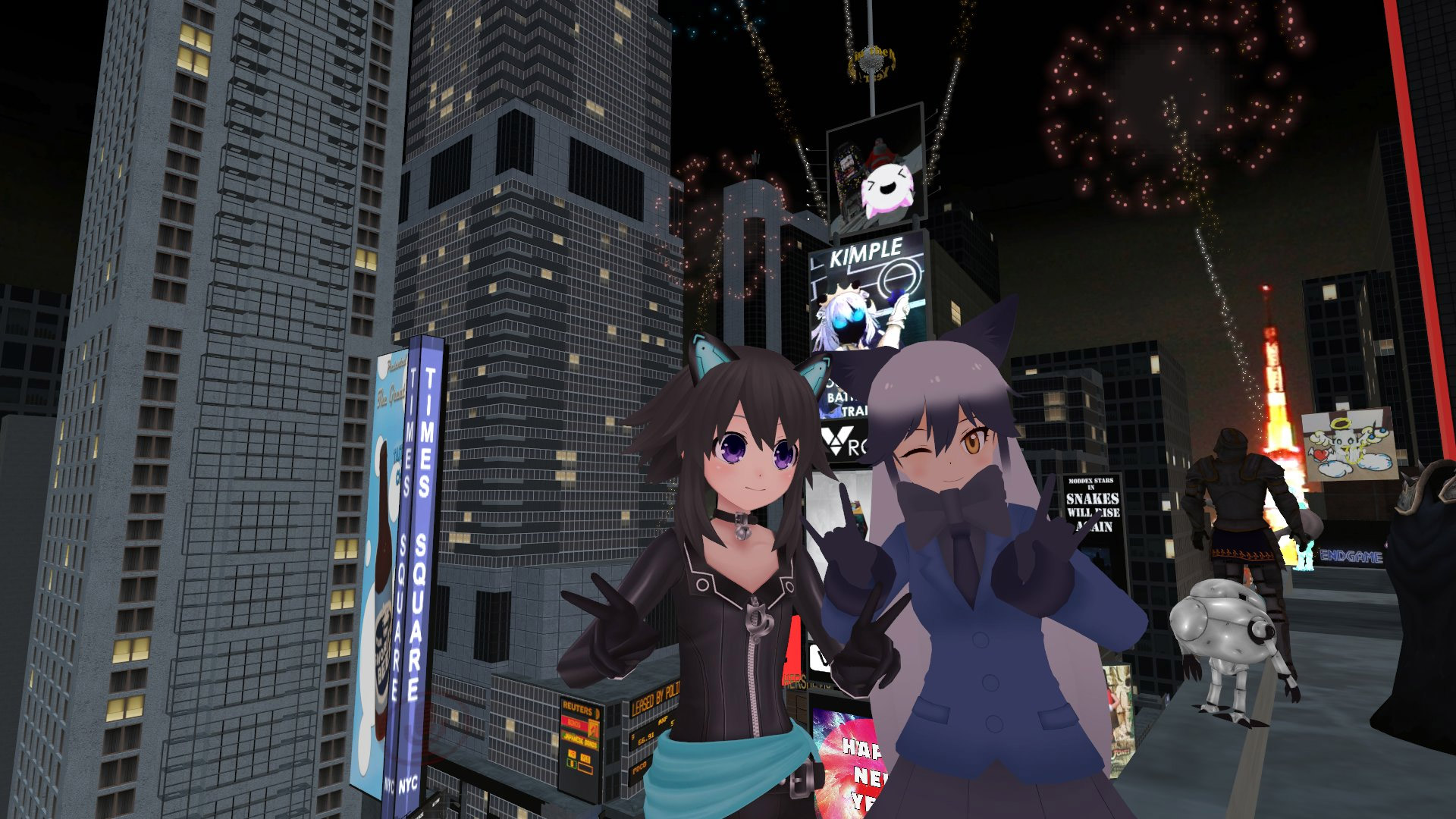 Players Exploring City In VRChat
How Does A VR Headset Affect My VRChat Experience?
The makings of a good VR headset lie within the specifications and comfortability. After all, you're essentially going to have a screen 2 inches from your eyes so you want to make sure it's safe for the long term. Finding a good headset can be confusing particularly with all the jargon that gets thrown your way: OLED displays, Pancake lenses, refresh rates and so on.
We'll do our best to explain how this can help your VRChat experience as we go along but it's important to remember that VRChat is not a very graphically intensive game. Hence, spending thousands of dollars on a start of the art headset won't exactly bring you much return if you only want to play VRChat. With that being said, we have headsets from all different price brackets just so that there's something for everyone.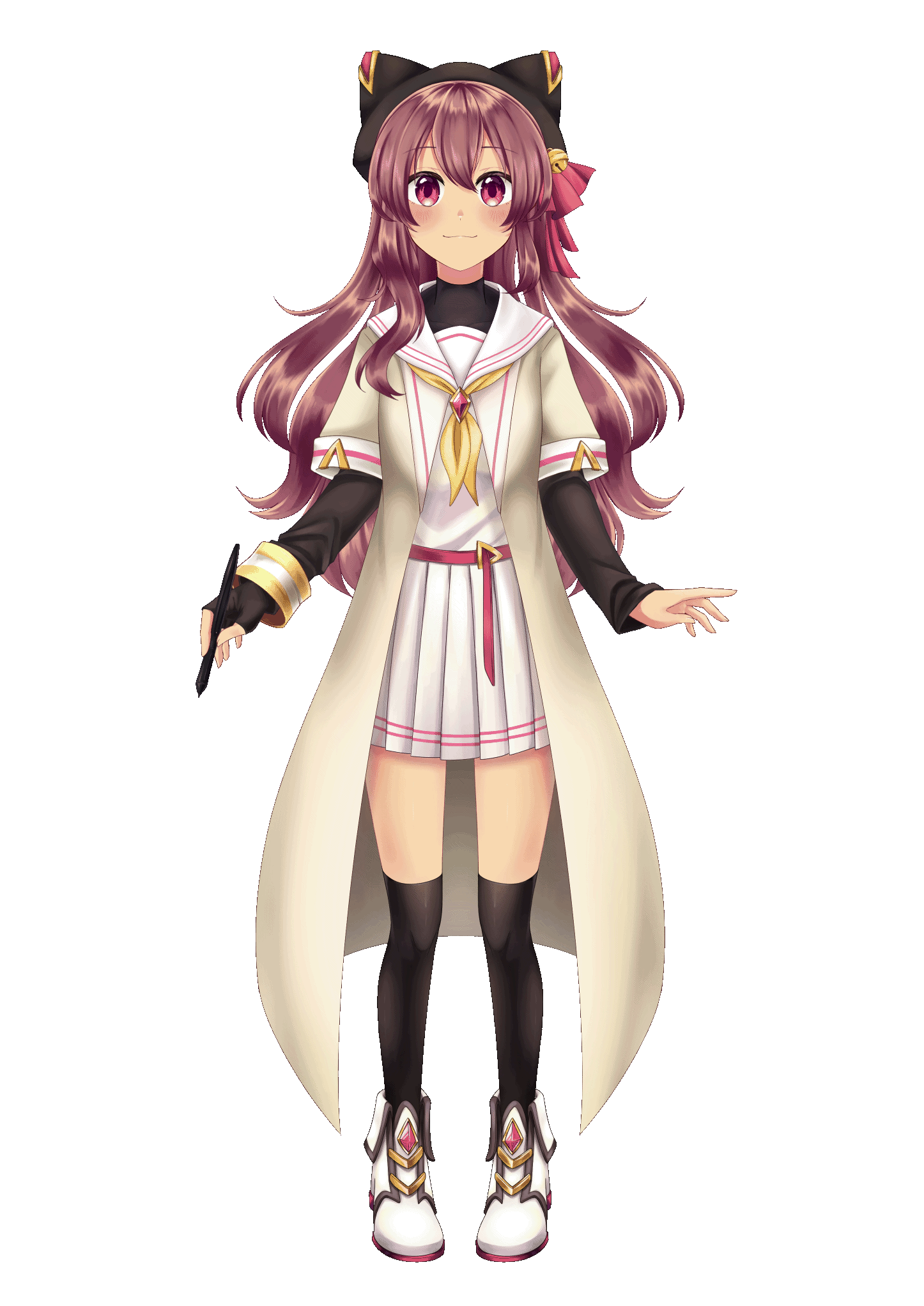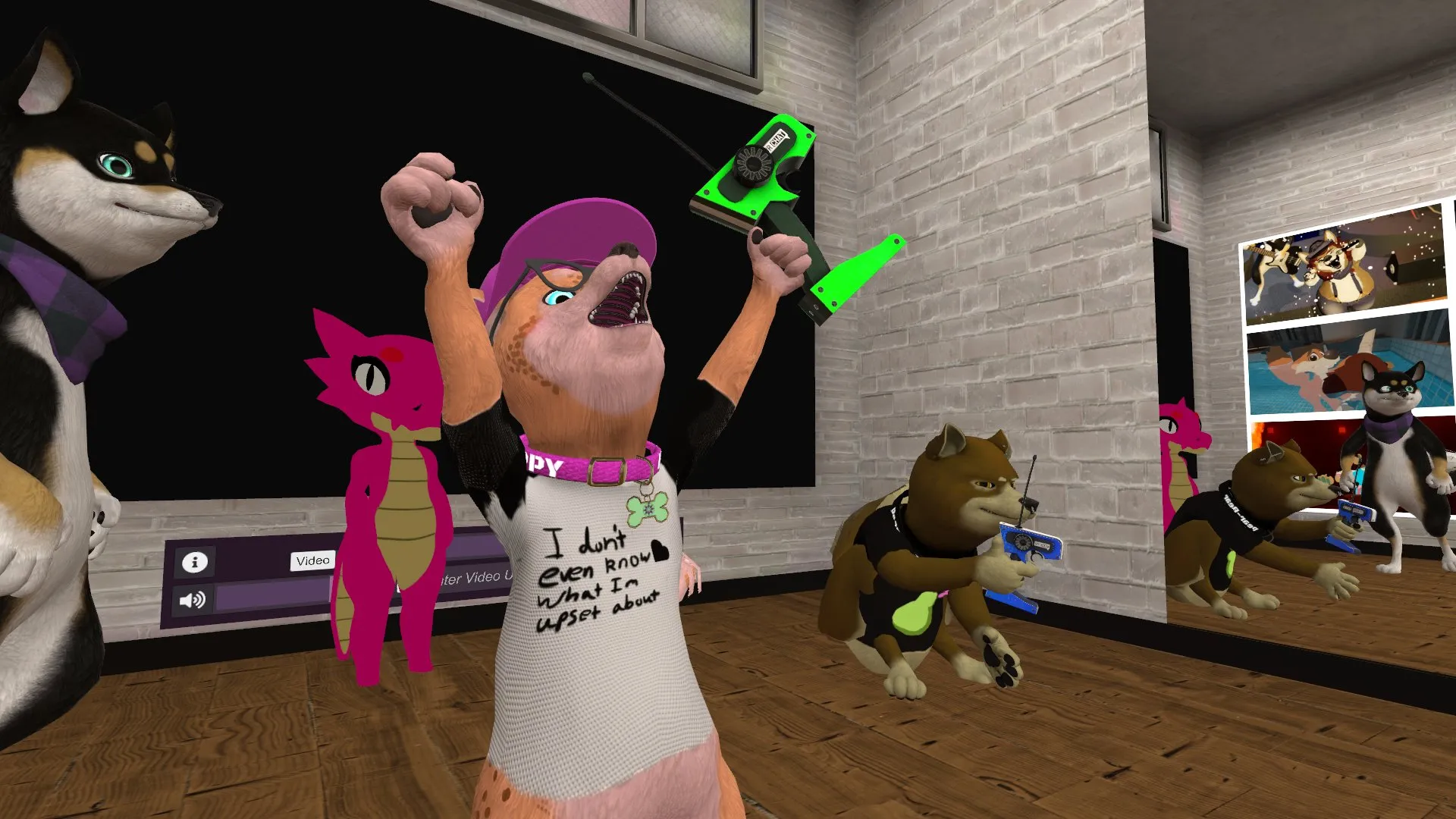 Players RC Car Racing In VRChat
Before you go jumping right into a purchase we always recommend reading reviews. Players might want something different out of their VR experience compared to you so it's best to be on the safe side. Without any further ado let's get started.
HTC VIVE Pro
The HTC VIVE Pro is one of the best VR headsets available. When it comes to robust quality, immersion and range of motion the VIVE Pro is the go-to. Now it does come at one of the higher price points on our list, but when it comes to quality it's worth every dime. The full system including the headset, two controllers and Vive trackers can be picked up for shy of $1000, which if you're an avid VRChat player will be a worthy investment. 
In terms of using the VIVE Pro to play VRChat, it could be seen as overkill by most players as the specs far exceed what the game requires. But, at least you can be certain that you won't run into any problems. 
The VIVE Pro creates great immersion as it's designed to have full visual continuity. This means that there are no breaks in the image or boundaries in your peripheral vision. So as you walk out into a vast VRChat worlds, you can take it all in. They have also managed to solve the issue of light entering through gaps in the nose piece that is experienced using other headsets.
VIVE Trackers are also an important point to mention. These are small tracking devices that can be placed on specific areas of the body like limbs and hip joints, to provide accurate real-time tracking. This is amazing for those who want more lifelike movement out of their avatars within the game as well as anyone who wants to become a VTuber.
The VIVE Pro also has built-in headphones with sound spatialization technology. This technology creates a 3D sound that mimics real life and helps users stay connected to their surroundings. 
Overall the VIVE Pro is one of the best VR headsets for VRChat and any other game you can think of. It has excellent visual quality, field of view and tracking technology. The headset only falls short at its high price point and somewhat complicated setup, so we recommend that this isn't your first VR headset. However, avid VR users will find this the gift that keeps on giving.
Oculus Rift S
Occulus Rift are the pioneers of the VR wave that we're riding at the moment so this should instil some confidence in their products. While they aren't the first company to take a crack at virtual reality equipment they were certainly some of the most successful. 
The Oculus Rift S series is a new and improved version of their initial successful headset and is one of the best value headsets on our list. It has a comfortable ergonomic design that allows you to play for hours, intuitive controls and a simple setup process. If you're a VR newbie who wants to get into VRChat then this product is a great first. 
The audio quality isn't as amazing compared to high-end headsets like the HTC VIVE Pro, and the display port cable sometimes has compatibility issues with different PCs. However, despite these minor hiccups the unbeatable price point of around $450 for the quality you receive, won't disappoint you. 
For those interested in the techy side, the headset has two wide OLED displays that create a sharp picture and reduces the screen door effect. This is that annoying effect where you can see the gaps between pixels. Kind of like when you're too close to an old TV. Their displays give users a large field of view which is always lovely for immersion. 
A downside is the Rift S doesn't have built-in headphones so you'll have to connect your own via the headphone jack. We recommend some noise-cancelling headphones, so you can easily shut out any outside sounds. The Oculus Rift is perfect for a premium VRChat experience. It has a high field of view, high-resolution picture, and a comfortable design. It is also easy to set up and use, so it is perfect for beginners.
Oculus Quest 2
So the Oculus Quest 2 also known as the Meta Quest 2 after being acquired by Zuckerberg is an awesome improved version of the Rift S. The Meta Quest 2 can be picked up for around $450 dollars including the headset and two controllers. And, some notable advantages over the Rift S. The main convenience is that it is almost completely wireless. Compared to the Rift S which has quite a lot, the Meta Quest 2 makes for a more immersive experience because of this. 
As for the visual quality of the headset, it is still on par with the Oculus Rift S which is enough for us to say that it is a great standalone VR headset. However, there are some technical limitations to consider. The Meta Quest 2 is more than capable of giving you a great VRChat experience, it may run into frame drops with more graphically intense titles. As VR gaming develops an upgrade of this platform would make sense.
All in all, The Oculus Quest 2 is definitely a great bang for its buck especially with the lack of wires and freedom to move around.
Samsung Odyessy
Samsung is a household name when it comes to mobile phones. But they've managed to impact the VR market with a well-rounded product. The incredible resolution paired with the simplicity of the headset makes it great for those looking for a step up from the Oculus. The OLED screens provide a crystal clear image with no screen door effect, so you can watch the wackiness ensue in HD quality. 
As for the controls and movement, they operate fine with nothing that can detrimentally affect your VRChat experience. For VR enthusiasts it will really be a matter of personal preference. The real selling point of the headset is how easy it is to set up. When dancing around in the game using other headsets there's the risk of getting tied up in cables from cameras, sensors and such. However, with the Samsung Odyessy, this is not the case.

The setup requires one cable into your PC with no additional cameras or sensors. Because of this, the movement can run into small issues like when your arms are behind your back, but besides this, you're all good. Setting up the software can be done in a few simple steps, not including any firmware updates. 
The Samsung Odyessy pricepoint falls in the middle of the VIVE and Oculus but is still significantly cheaper than the high-end headsets. An Odyssey headset can be picked up for around $650 which includes the headset and two controllers. It's also important to mention that The headset also has built-in headphones, which create a 3D audio experience and help users remain connected to their surroundings.
With the exception of minor movement glitches, the excellent visual quality, sleek design and simple setup more than make up for it when playing. 
For those who are interested in the specs, it has a Single Fresnel, 110 degrees lens, AMOLED, 3.50″ QHD (1440×1600) 16M Colors/90Hz and Built-in AKG Premium Headset.
So to answer your question, yes this headset will provide a brilliant VRChat experience!
Valve Index
At another price point of $1000, you get your hands on the Valve Index VR headset. In terms of visual quality, it has two LCD display panels with a 144Hz refresh rate. Now this blows a lot of other headsets out of the water and will be more than what you need to enjoy VRChat. 
Interestingly, the headset doesn't use the traditional built-in headphones that we're used to. It uses off-the-ear speakers that can be positioned and adjusted to play sound directly into your ears. This helps to provide great audio quality while still maintaining spatial awareness as VR can be very disorientating. The off-ear speaker system is also great for those who don't like wearing headphones for long periods of time. Things can get a bit clammy.
The Valve Index also uses their new "Knuckles" controllers, pardon the pun, that strap to your hand and don't require you to hold them at all. The controllers use sensors along the grips to detect the position of your fingers. 
Essentially, the Valve Index has everything you'd expect from a high-end VR headset with the best image quality, refresh rates and audio quality. Although it might be seen as overdoing it for a VRChat headset.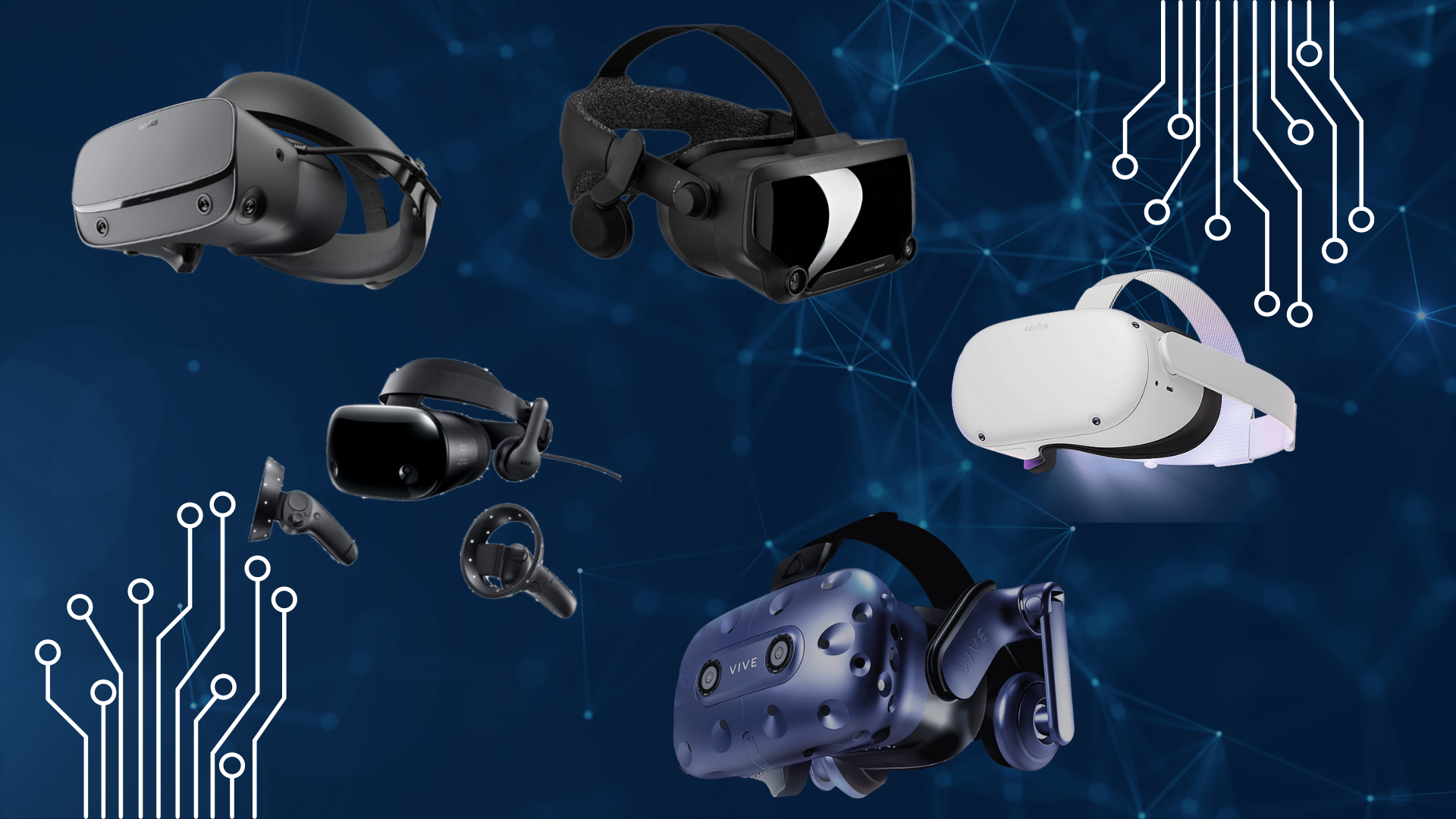 Virtual reality is an exciting and growing technology. VR headsets can transport users to new and exciting worlds from the comfort of their living rooms. They also allow people to connect and intimately interact with others through games like VRChat. VR also gives way to fascinating new forms of media like VTubing. Which, has come leaps and bounds since the very first VTuber. There are so many types of virtual reality headsets on the market, that there is definitely one for every user. Whether you want a premium experience or something simple and affordable, there is a VR headset for you.
Need A VTuber Model Commissioned?
Need A VRChat Avatar Commissioned?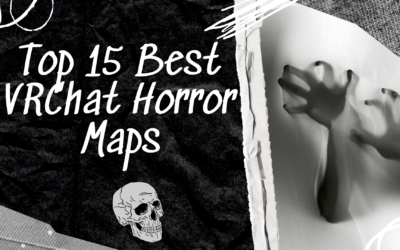 Top 15 Best VRChat Horror Maps Guaranteed to Scare You SillyAre you willing to be scared out of your wits in virtual reality? VRChat, the popular...
read more
Need A VTuber Commission?