Where To Find The Best VRChat Models & Avatars
VRChat is one of the most popular VR games out there with around 20,000 players logging on every month and steadily growing. The game is essentially a virtual reality social hub, where people can meet up and interact using virtual avatars. If this sounds like your cup of tea then you might want to make sure you're prepared before jumping right into the action.
As we previously mentioned, players within the game are represented using virtual avatars that are completely customisable. If it exists you can bet there's an avatar for it. Even if it doesn't exist, you can bet that there's somebody out there willing to make it. The avatars are controlled by the VR trackers and controllers that users have access to. Most avatars are compatible with full body tracking and even lip-syncing if you have the technical know-how. 
The idea that people can be whoever they want through their avatars has led to a whole number of cool creations and chaotic memes. But, the best part about avatars is their uniqueness. People have gone to lengths to create their own VRChat furry avatars, realistic portraits, anime representations, you name it!
With so many different qualities to look for in a VRChat avatar, we thought that we'd dedicate this article to the best places to find a VRChat avatar so everyone can find something that suits them.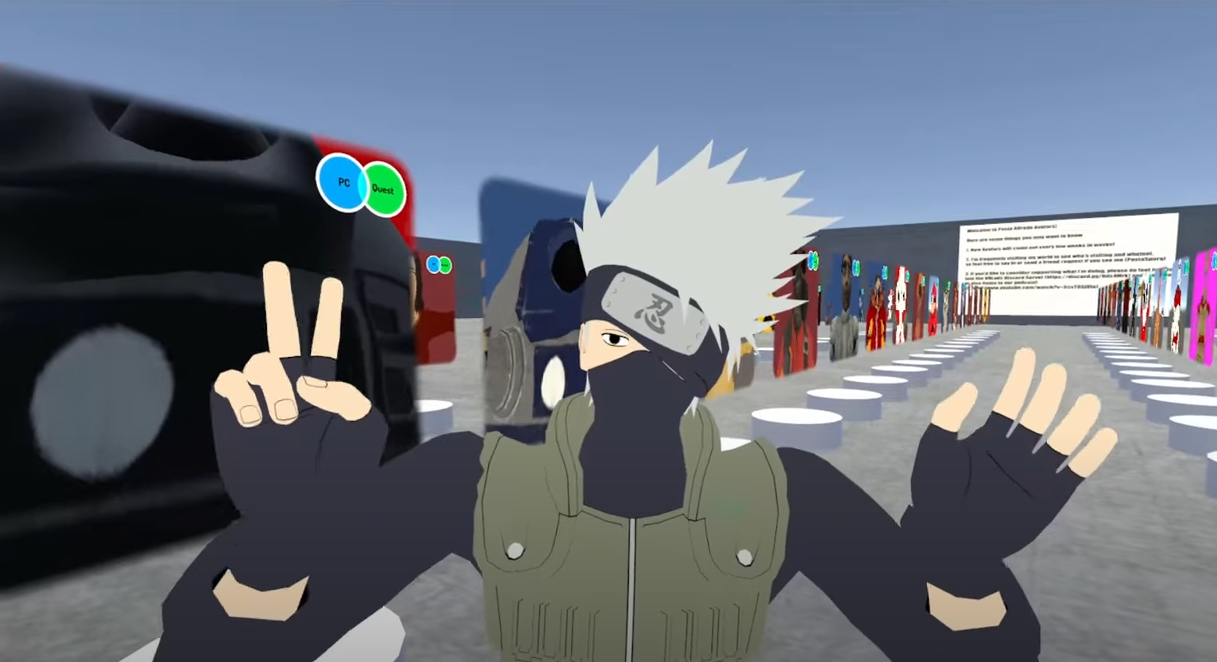 Kakashi Avatar In A VRChat World
One of the most popular ways to get ahold of an avatar is from 3D model stores. Instead of learning how to make a VRChat avatar, there are plenty of online shops where players can buy fully compatible VRChat models, complete with rigging and animations to look awesome in-game.
Unity Asset Store
The best place to start is the Unity Asset Store. Unity just so happens to be the same engine that VRChat is built on so you won't have to worry about compatibility issues. All of the 3D models that they sell on their site come ready to use in the game. The 3D models in the store are incredibly detailed and have a very affordable price point. Some avatars go for as little as $6 while those on the upper echelon go for around $200.
Buying an avatar from the Unity Asset Store is certainly a safe bet as most of their designs have an appropriate number of polygons for VRChat to render. For instance, VRChat on Oculus Quest is only compatible with models that are less than 10,000 triangles. Luckily you can search for models that fit within these parameters.
Sketchfab
Sketchfab is a 3D model marketplace where users can browse through thousands of options made by professional artists. The database allows you to filter by price, polygon count, format and much more, so finding something compatible should be no problem. As all of the avatars are listed by professional artists, they dictate the price. A lot of the time generous and talented designers allow their work to be downloaded for free whilst others come at a fairly reasonable price.
Depending on the detail and demand for the avatar you can pay between $15 – $60 for a fully functional model ready to go. The site has plenty of awesome original pieces but it really shines when you want to find an already existing character. Hundreds of pop culture avatars from TV shows, movies, video games and even anime avatars can all be found here! 
The site comes with a unique 3D art viewer which allows you to orbit around the models in various lighting to get a good look at the geometry and design before going ahead with your purchase. 
ArtStation
ArtStation is a great alternative to Sketchfab as it is yet another 3D model marketplace. The site allows you to search by many different filters as well as artists if you're fond of a particular art style. Of course, artists set the price of their work but the calibre of art can be pretty astounding. Many of the models are rigged and animated using Unity which is perfect as they shouldn't need too much work before being uploaded onto the game. 
Similar to Sketchfab, you can find a plethora of original characters as well as interpretations of famous existing characters. Avatars have been known to be a bit pricey on here but if you're willing to put a little effort into searching you can certainly find something worth adding to VRChat.
DeviantArt
DeviantArt is massively known for being the largest online art gallery so it only makes sense that we'll find some amazing 3D models on here. A lot of them are perfect to make into VRChat avatars. Searching by VRChat is usually a good place to start when narrowing down your results. Here we'll find plenty of models made by artists, especially for VRChat. Make sure to check through the description to see if it's suitable for the VRChat version you're running.

They have 3D models of all sorts, some of which can be downloaded for free whilst others will have links to contact the artist if you wish to purchase it from them. Depending on what you want to do with your 3D model you may need rights to it from the artist. If you wish to use the avatar as a VTuber model and begin to profit off of it you will need permission otherwise you could be infringing on copyright restrictions. 
On this note, most of the avatars bought from marketplaces are used as base 3D models and edited to make their own custom VRChat avatars. Some artists will specify if you're allowed to do this for the purposes of redistribution.
However, if you're simply looking to run around in VRChat with it then you should be all good!
TurboSquid
TurboSquid is a 3D model marketplace brought to you by Shutterstock, the massively successful stock image vendor. They have a huge collection of 3D models that you can purchase from the artist through the website itself, which saves the hassle of reaching out to artists etc. Most of the models come with the essential information you need like; the version of Unity it was made with, any rigging and animations it might have as well as the number of polygons.
To make sure that you don't get into any legal trouble the site has various different licenses that you can purchase. Buying people's intellectual property comes with a lot of tricky laws and legislation so it's best to be on the safe side. Take a look at the details of what the artist allows you to do with the avatar. For instance, redistribution with credit to the artist, use in private and public VRChat worlds or editing and re-meshing the avatar.
VRCMods
VRCMods is a bit different to the 3D model marketplaces we've previously mentioned as this is a fan-made community dedicated to trading VRChat avatars. Almost all of the avatars on the website are completely free and compatible with the game. You can search by popular and trending avatars that players are currently using within the game and download them instantly. The website is regularly moderated to make sure you aren't downloading any viruses onto your PC.
The community has an active Discord channel where VRChat players can meet up, chat and exchange avatars all in the spirit of fun! There are plenty of funny meme avatars as well as some great Genshin Impact-inspired characters to choose from. Of course, most of these avatars are being used and uploaded by other players so there's a good chance you'll run into someone with the same avatar. Which, can be funny or embarrassing depending on how you look at it.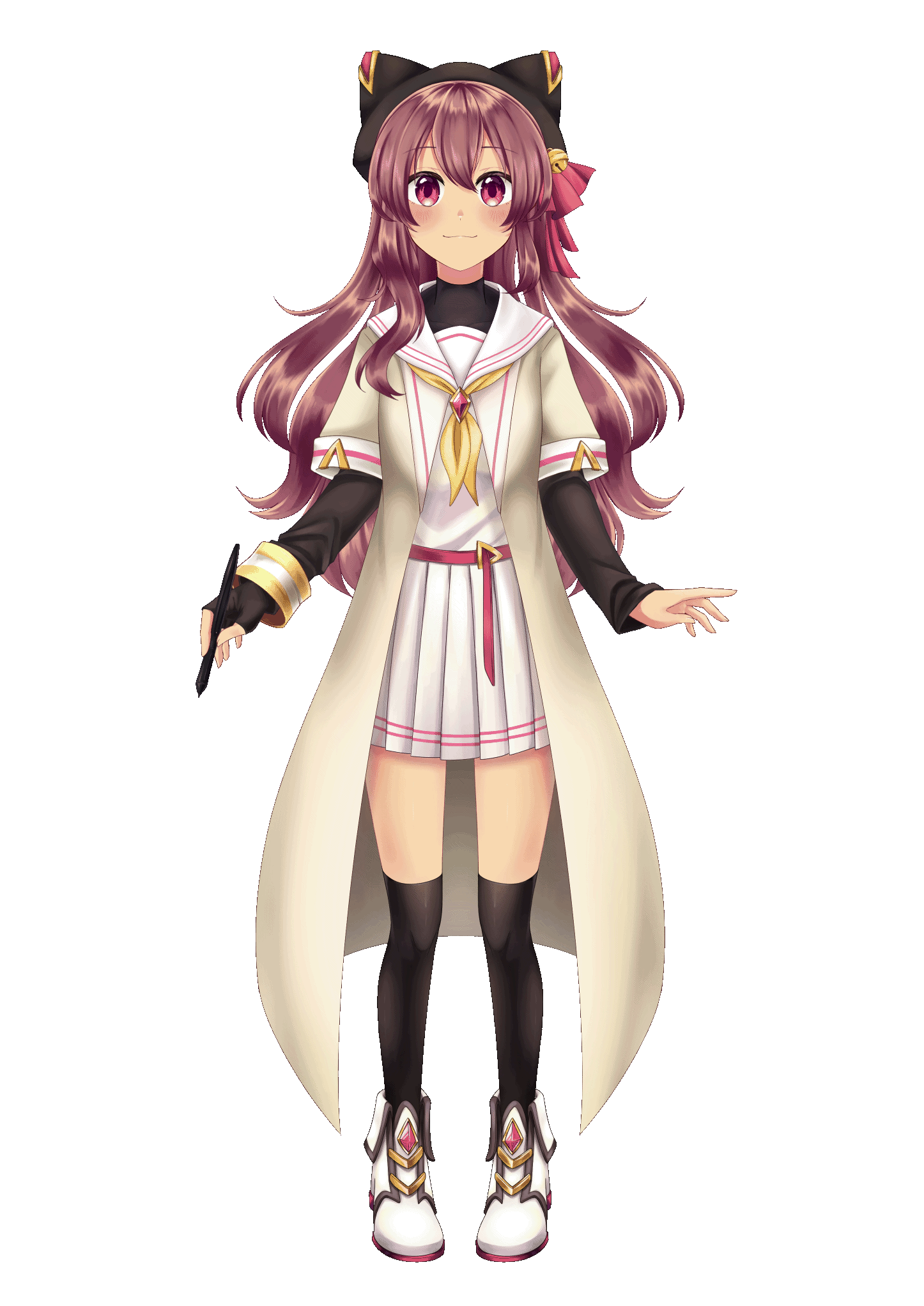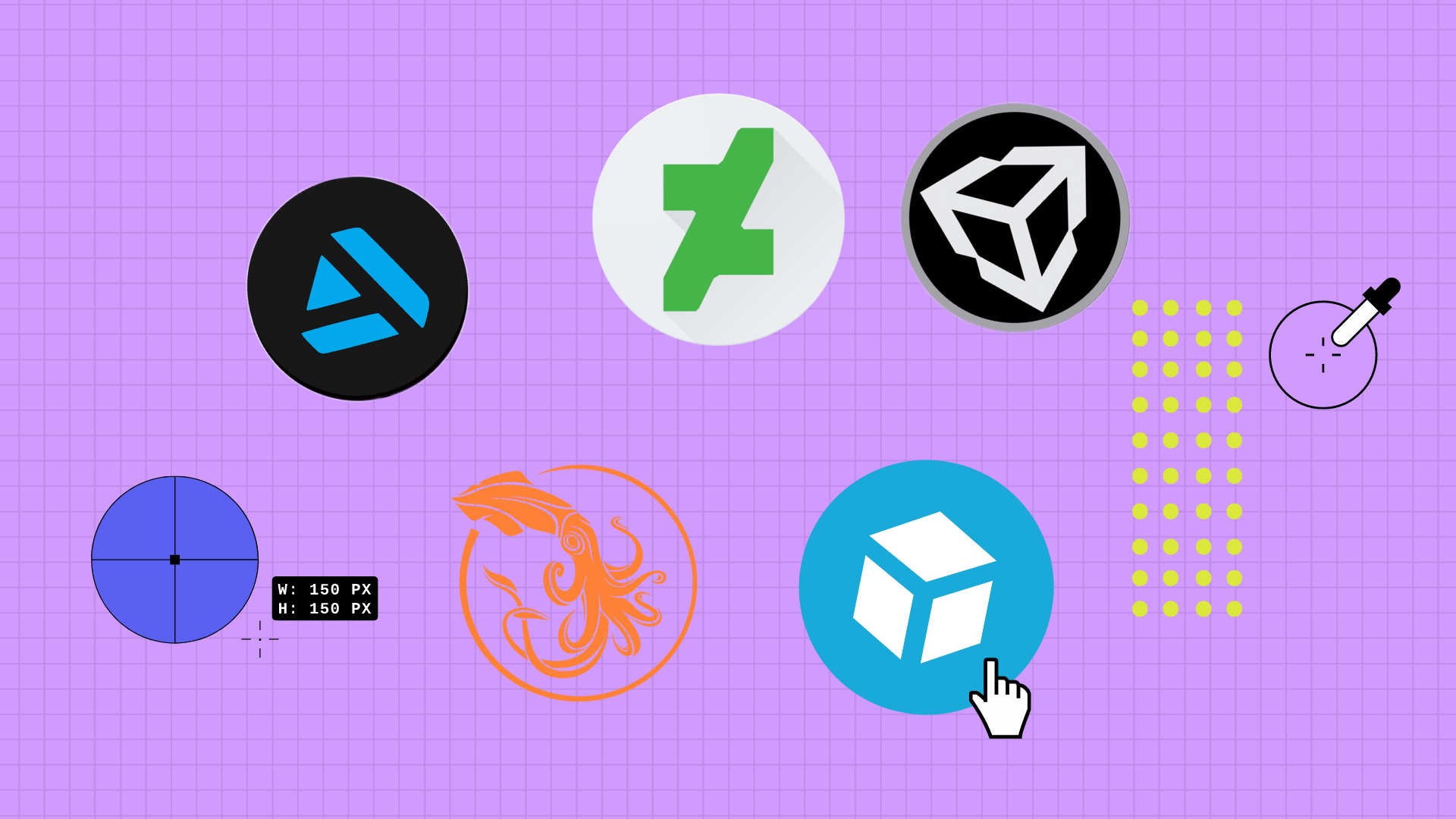 ArtStation, Sketchfab, TurboSquid, Unity and DeviantArt
VRChat Avatar Commissions
Buying avatars is a great option but it often lacks originality. Sometimes players have a vision of what they want their ideal avatar to look like but just don't have the time or ability to make it. This is where VRChat avatar commissions come in! Players regularly pay professional 3D artists to design their avatars from start to finish. This means they bring your avatar to life without any of the hassles of having to create it yourself. So without any further ado, here are some of the best places to find VRChat avatar commissions.
Fiverr
Fiverr is an extremely popular freelancer site that is great for hiring people for creative jobs. There are loads of professional 3D modellers and animators that specialise in making VRChat avatars. If you've got an existing avatar that needs some tweaks or even if you need one designed completely from scratch there will be someone on here that can help you for the right price.
Twitter
Twitter grants you access to a wealth of 3D artists advertising their services for custom VRChat avatar commissions. There are a few major inconveniences when it comes to seeking out a commission over Twitter:
Independent artists have a finite amount of slots. Commissions regularly close when an artist can't handle the workload so you could be on a waiting list for months at a time

Commissions from Twitter tend to be more expensive. For one reason or another, the rates for commissioning avatars over Twitter tend to be higher than going through a freelancing service

You aren't insured or protected. All transactions are carried out based on a mutual agreement so there is no third-party site like Fiverr to insure your money if you get scammed

Artists have the right to refuse any commissions they don't want to do. Some artists aren't comfortable working with NSFW pieces or specific textures which results in them declining the commissioning offer
Despite the downsides to finding an artist through Twitter, there are plenty of great artists on the platform with amazing portfolios. If you like their style then shoot them a message.
VTuberArt
At VTuberArt we commission VRChat avatars without any of the fuss you might have finding an artist independently. Users can simply select their desired package, fill out the commissioning form giving details of their dream avatar and, hey presto! We bring it to life. We have access to a diverse team of skilled artists who will be matched to the recommendations of your commission. 
We do all of the hard work so you don't have to!
Etsy
Another great place to find artists to commission your avatars is Etsy. Similar to Fiverr you can search out VRChat avatar artists to handle your commission based on their profile and cost. When choosing an artist on freelancing sites be sure to take a look at their reviews and previous work so you can avoid scammers.
One thing that sets Etsy apart from Fiverr is you also have the option to sell products on here. So, many artists also list premade avatars ready to go if you need something cool in a hurry.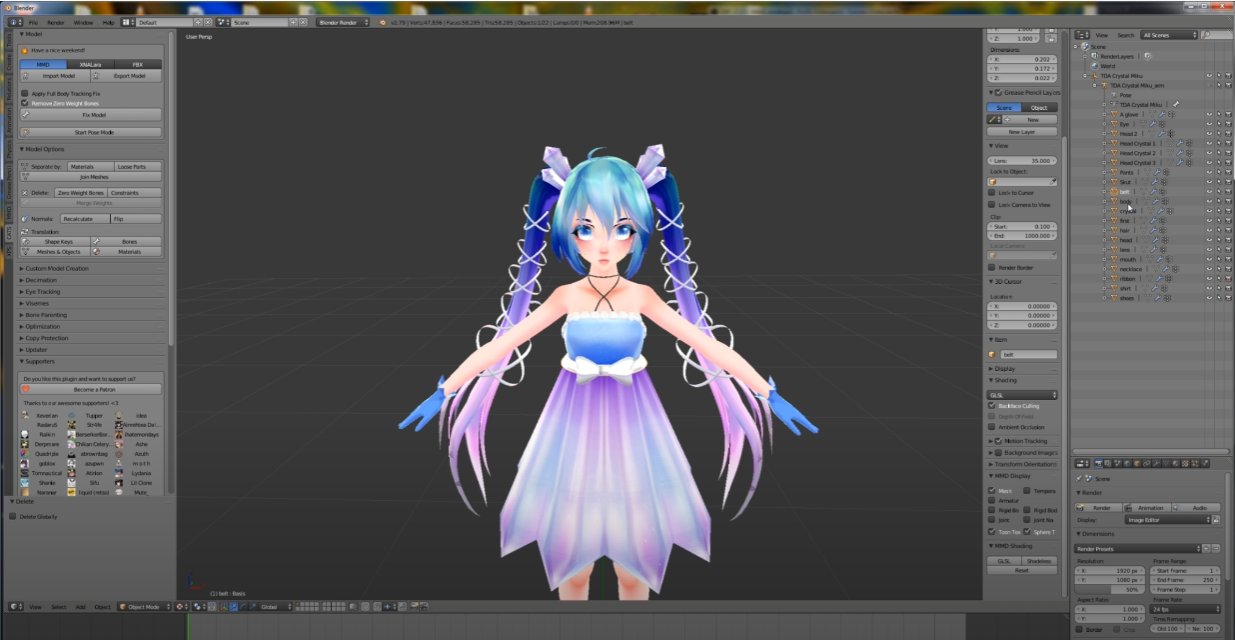 Sometimes users want a nice middle ground where they are in control of the design process without having to learn all of the necessary skills like animation and 3D modelling. Hence many players opt to use online avatar creation tools to make custom avatars for VRChat.
Ready Player Me
Ready Player Me is an online avatar creation tool where players can customise their own avatar using hundreds of different parameters. The avatars can be uploaded into Unity to rig and animate as you please, which will require some knowledge but it's essentially a free custom avatar so you can't go wrong.
For those who lack the creative ability, you can also make an avatar by simply uploading an image of yourself and AI will generate one for you!
A couple of downsides to using platforms such as this is that customisation is only limited to the parameters they allow you to manipulate. For instance, you won't be able to draw on your own custom hairstyle. But rather, choose from a selection of preset options. Secondly, the program only allows for humanoid models to be made at the moment whilst VRChat can support almost anything. So if you wanted to take the shape of an animal or Pokemon you might be a bit disappointed.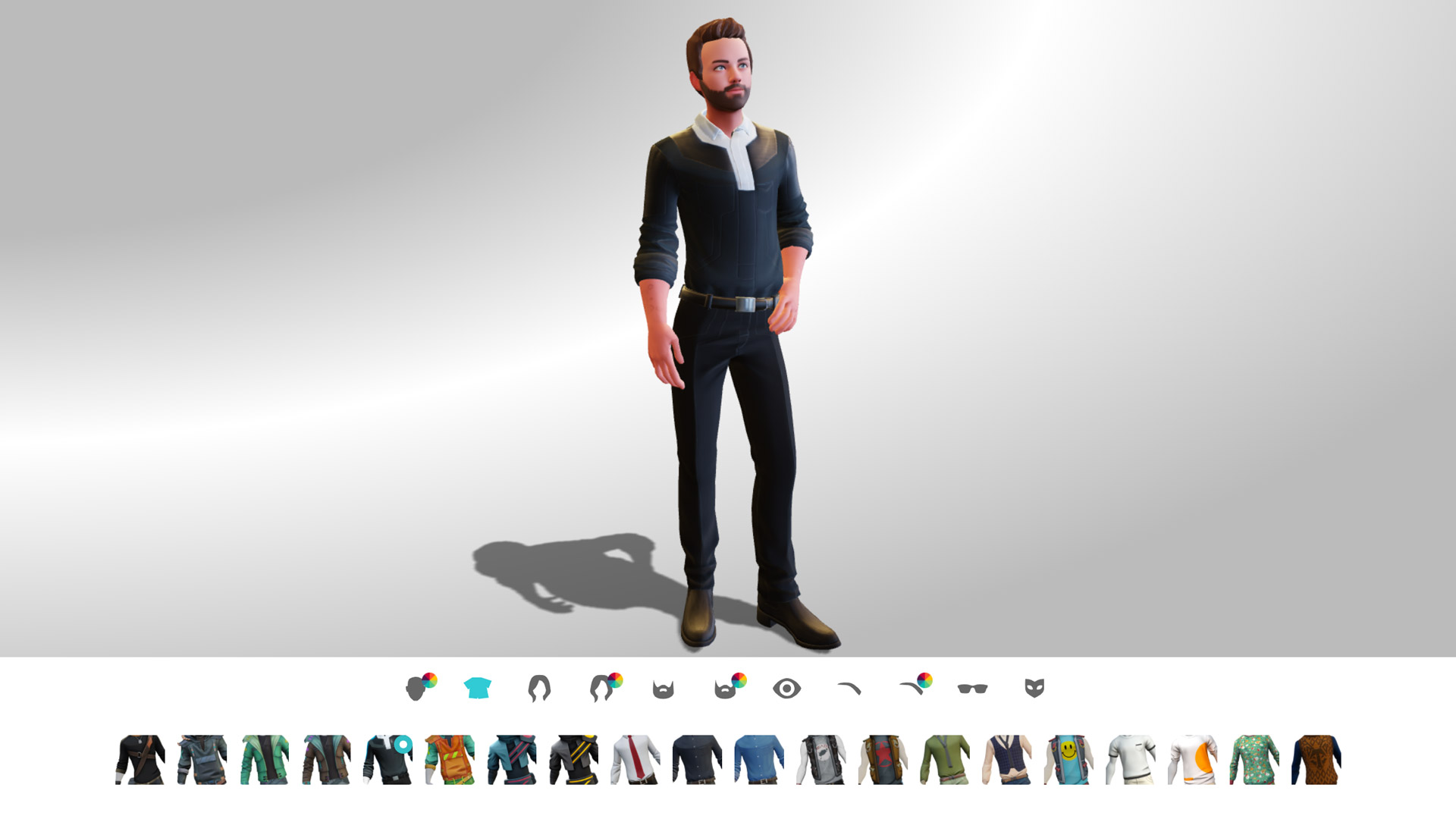 Ready Player Me Avatar Customisation
VRChat avatar worlds are one of the main ways that players get their avatars. There are dozens of VRChat worlds dedicated to avatars from all different areas of pop culture. It's also common to find a bunch of worlds dedicated to original avatar designs if you want something a little more low-key.
These worlds are made by players and act as a virtual clothes store for your avatar. Players can walk around and browse through the hundreds of avatars on display. Many of them will be sorted by the respective shows and games that they're from and various other categories. Players can try out any avatar that they like to make sure there are no bugs before showing it off in public worlds.
All of the models uploaded to avatar worlds are completely free and can be equipped at a moment's notice. Amazing! I know. The only requirement for accessing or creating an avatar world on VRChat is surpassing the visitor rank which is achieved by spending a minimum of 12 hours within the game. This is a preventative measure set in place to reduce spam we assume but 12 hours should fly by if you're having fun.
Now that you're an expert on finding VRChat avatars, you can go and show them off to your friends!
Need A VTuber Model Commissioned?
Need A VRChat Avatar Commissioned?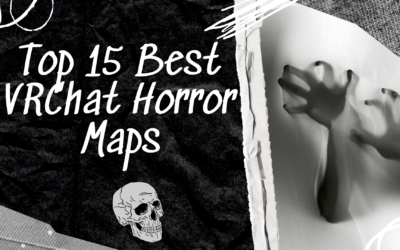 Top 15 Best VRChat Horror Maps Guaranteed to Scare You SillyAre you willing to be scared out of your wits in virtual reality? VRChat, the popular...
read more
Need A VTuber Commission?