Where To Get VRChat Anime Avatars (2023)
VRChat is one of the most popular games available on VR and for good reason. The game is a virtual reality social hub where players can make friends, chat and play games and explore worlds made by other players. Hit games like Habbo and Club Penguin have offered similar experiences in the past which formed many fond childhood memories amongst the player base. Hence when we apply this to the latest VR technology it makes sense why the game is so successful.
Every player is represented by an avatar that can be customised fully customised by the user. With this in mind, players invest a lot of time and energy into finding one that best suits them. So, for those anime lovers, we thought we'd create a guide that will show you how to get your hands on a VRChat anime avatar.
What Are VRChat Anime Avatars?
As we previously mentioned a huge part of the game is making and choosing an avatar to run around and show off to others. Over the years, anime avatars have massively increased in popularity. Japanese and other Asian cultures have had a massive influence on the western world, particularly in the media. So it makes sense that anime avatars are commonplace within the game.
When we say "anime avatar" it can mean one of two things; an avatar that is a manga-style depiction of an original character. Or an existing anime character made into a VRChat avatar. We did previously cover where to find VRChat models which have plenty of great options to source an avatar. However today we're getting a little more anime specific. Whatever your preference, we're here to show you how to get them.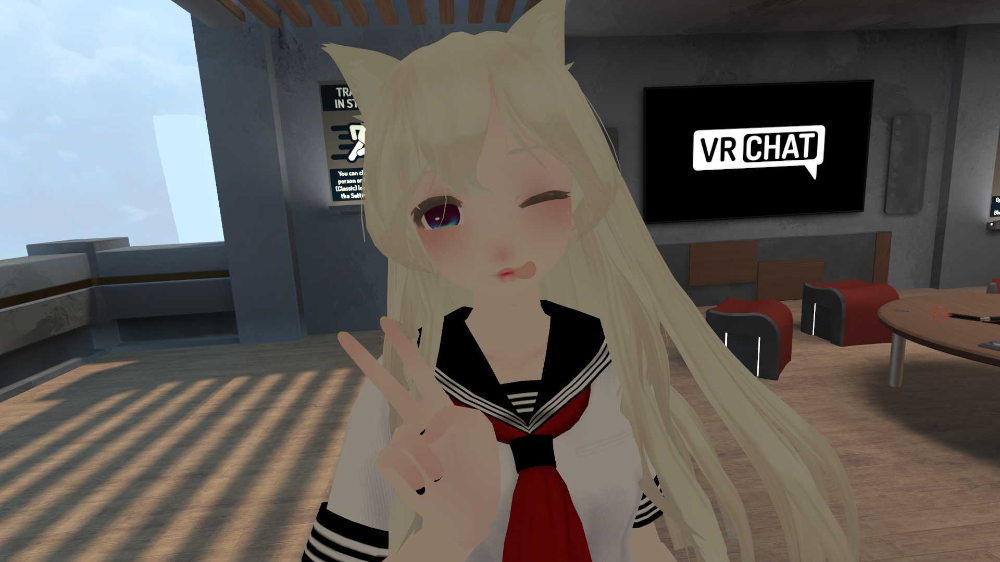 Buy VRChat Avatars Online
One of the great things about VRChat is how flexible they are with avatars. They obviously have some parameters in place that your avatar must follow such as the number of polygons and correct bones within the rigging. But besides this most of the 3D models advertised for games like VRChat take this into consideration and have been optimised for the game. For this reason, there are plenty of online marketplaces where players can buy some amazing anime avatars. Check these out:
Sketchfab
Sketchfab is an online 3D model marketplace where artists can sell their work. Because of this, there are thousands of models of popular and niche anime characters alike. Not to mention the collection of original anime characters that artists are also selling. There are loads of search filters to narrow down exactly what you're looking for. If you need something already rigged that comes with animations, no problem! Just select the tick boxes.
The inspection feature of Sketchfab is awesome to see the models from every angle before committing to a purchase. You can rotate around, zoom in and out and see the bones and rigging that have gone into the design.

You might be thinking that these avatars are going to cost you an arm and a leg but most of them are extremely affordable. You can pick up a decent avatar for around $15 – $30 with high-end characters ranging from $60 – $100. The difference in price mainly comes from the level of detail, rigging and animations that come with the avatar. Of course, this is an artist's own work so they do decide how much it is worth. 
Before purchasing any avatars be sure to check the description to see the compatibility and licensing that the avatar comes with. The last thing that we want is to be in breach of copyright by stealing an artist's work or find ourselves with an avatar that doesn't work for VRChat. Models over 10,000 polygons will not be displayed in the Oculus Quest version of the game.
DeviantArt
DeviantArt is the world's largest online art gallery so it makes sense that we'll find plenty of VRChat anime avatars up for grabs here. Unlike Sketchfab, DeviantArt isn't optimised for 3D models, therefore the search filters aren't as refined. In order to get what you're looking for, you're going to have to rely on the right keywords. Things like "vrchat anime" might be a good place to start.

However, there are still hundreds of talented artists uploading some of their best work for you to browse and purchase. Many of these will specify the compatibility, rules of use and redistribution as well as the artist's contact details in the description. When it comes to buying the avatar you're looking for it isn't as simple as Sketchfab where you can check out there and then. Artists will usually leave you their contact details to discuss the logistics of payment and receiving the avatar. 
On the plus side, many artists upload their work for free which means that you won't have to spend a penny on your favourite anime avatar if you're lucky. Artists often set the rules of how they allow their avatars to be used. Some like to be credited when used in content creation and strictly prohibit redistribution of the avatar. Whereas others openly give full rights to the public to do what they wish. Talk about a saint!
Artstation
Artstation is yet another 3D model marketplace where you're bound to find any avatar you're looking for. Simply type in the name of the character you're looking for and browse to your heart's content. There is a plethora of original anime avatars specially made for VRChat which can be found by searching "vrchat anime" again. There are even package deals where you can buy bundles of different anime avatars rigged and ready to go!

Again the avatars are super reasonably priced with some selling for as little as $5 each and bundle deals of 8 avatars for $100. Fortunately, as this is a marketplace you can purchase and receive the files immediately on the site without having to reach out to the artist. Again be sure to check for compatibility and licensing in the description.
Unity Asset Store
The Unity Asset Store is a shop where anyone can buy 3D models and avatars made in Unity. As some of you might have noticed Unity is the same engine used to make VRChat. Hence you won't have to worry about any compatibility issues here. Because the avatars are made by artists under Unity and not independent freelancers, you won't find any popular characters like Naruto and Goku due to copyright. Instead, you will be presented with a vast collection of their own original anime-style avatars to choose from.
Some of these are perfect to use as they are but if you're looking for a little more customisation you have full rights to do so. You can feel free to upload these avatars into Unity and make any adjustments that you like. Often players will purchase avatars from the Unity Asset Store to use as a base model for their own custom avatar. Avatars range anywhere from $20 – $80 depending on the detail, number of outfits and animations that they come with.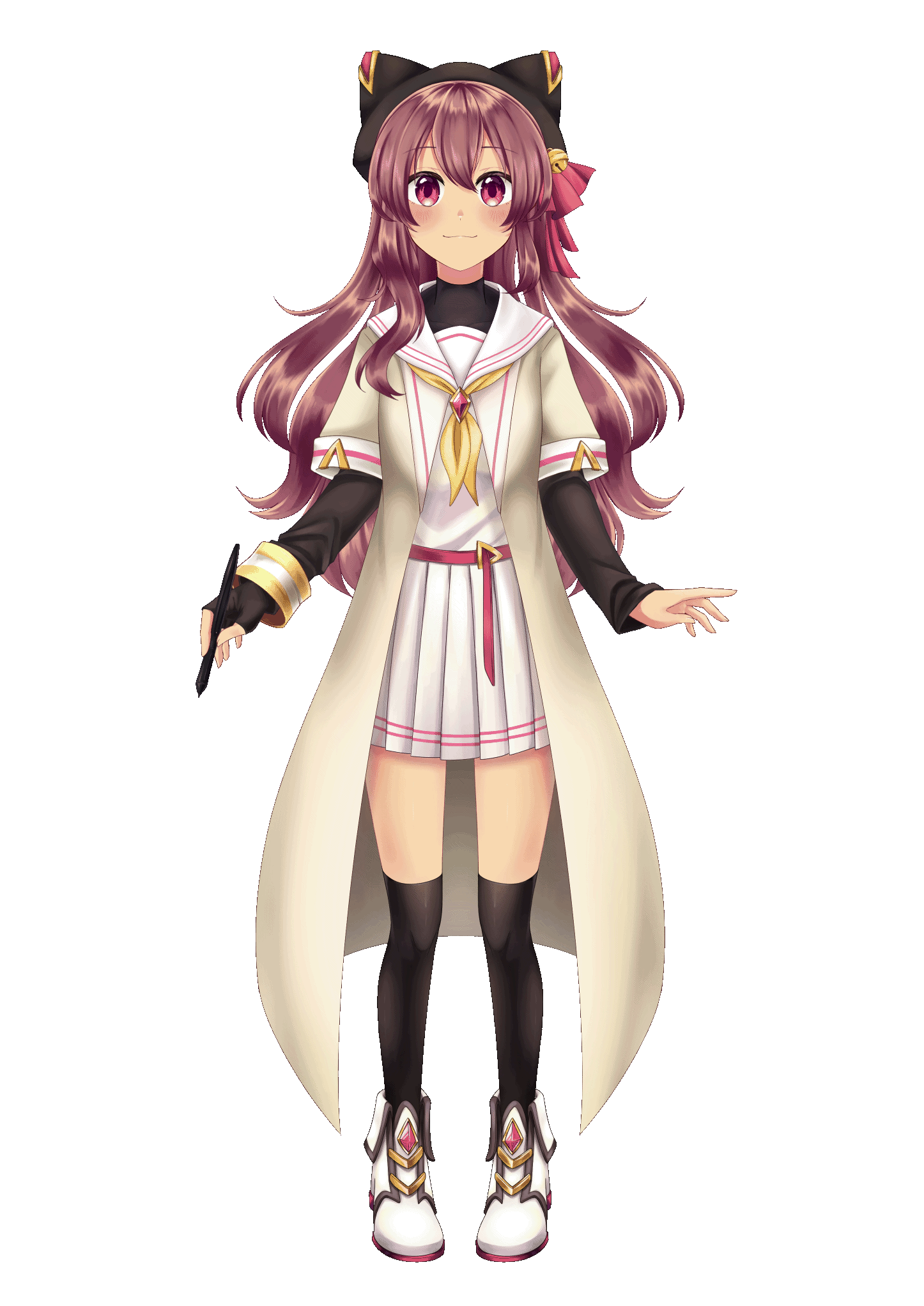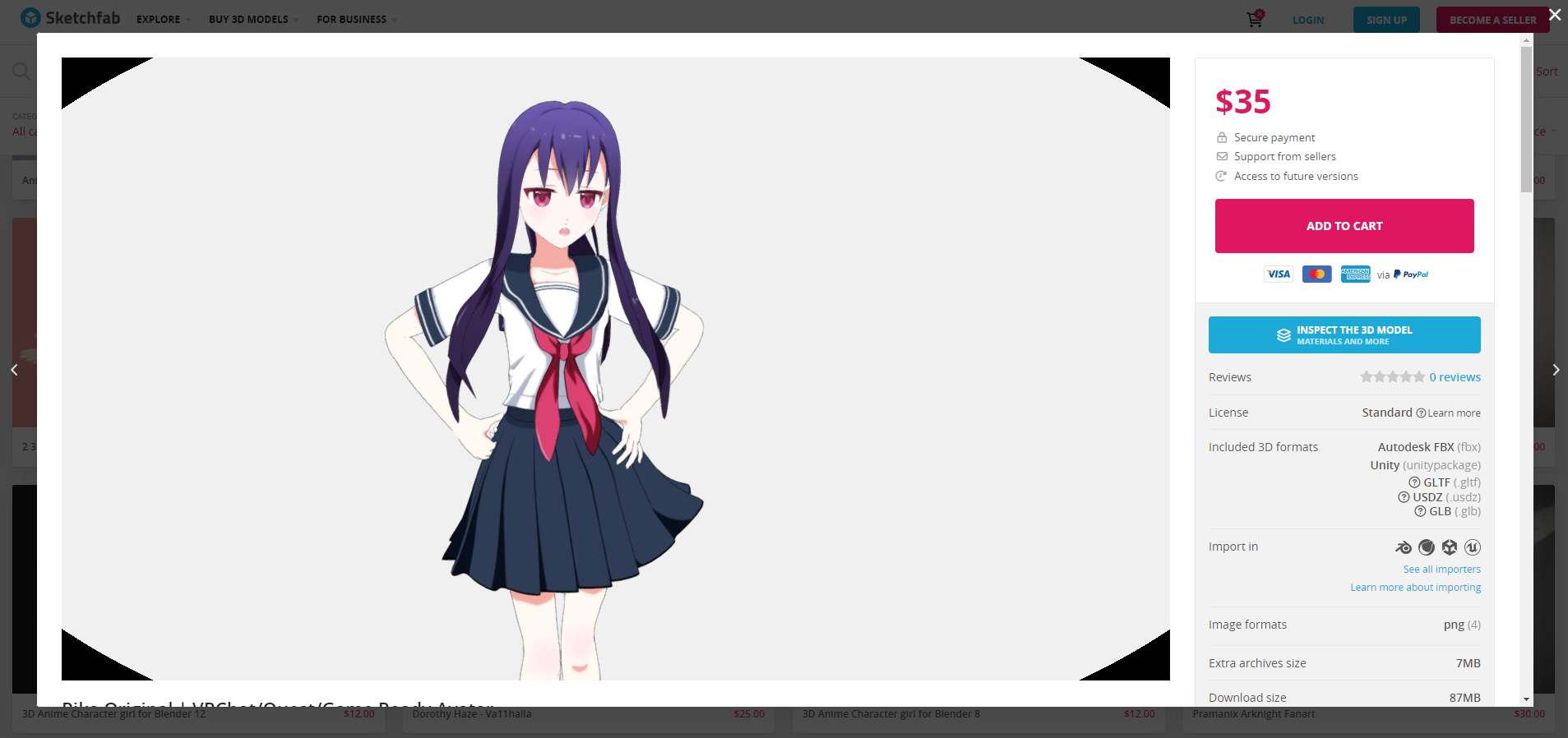 Sketchfab: VRChat Anime Avatar For Sale
Create A VRChat Avatar Yourself
Some creative members of the community like to take matters into their own hands and make a VRChat avatar themselves. If you are not experienced with 3D modelling and animation then the process can take anywhere from a couple of weeks to months depending on how much time you have to dedicate to it. Of course with enough dedication anyone can make a VRChat avatar.

Here's a brief outline of how it's done to see if it interests you. Artists typically start with a 2D sketch or reference sheet to design the base of the avatar. Profile shots of the front, back and sides of the character are usually most helpful when it comes to making a 3D avatar. These sketches can be made using Photoshop or any other graphic design software.

Next, we will need to design the 3D model of the avatar. The most common software used for this is Blender which is a free open-source 3D modelling software that comes with plenty of plugins designed to make this process a lot easier. Those who are a lot more experienced might have access to software such as Maya by Autodesk which is a professional animation program used in many high-budget projects. 
Designing and modelling your VRChat avatar is where the bulk of the work will go but after this, you're not quite done yet. Now for the final tricky part… rigging. Rigging refers to the process of assigning bones and parameters that will enable the movement of your character. This includes hair, clothes and jiggle physics. Rigging and animation usually go hand in hand because they both involve determining the smooth movements of the character. Rigging can also be done in Blender by adding bones and meshes but many people choose to import their projects into Unity to rig and animate their avatars.

Once your avatar has been animated and rigged it's ready for upload! This is a long and tedious process but the benefit of creating an avatar yourself is that you have full creative control over what it looks like. Secondly, the design will be one of a kind and belong entirely to you. This is perfect for those that are into content creation using their avatars like VTubers.

VRoid Studio
VRoid Studio is an easy-to-use 3D modelling software specialising in creating anime-style characters. I know, I know it sounds perfect! The platform is a cross between a 3D modelling software and an avatar creation software. They provide the user with a base model and different parameters to edit whilst giving them the freedom to colour, draw and design various features like hair and clothing. 
The base parameters follow common anime archetypes like big eyes, crazy hair and schoolgirl outfits so even a person with minimal 3D modelling experience can create a decent avatar. The best part about the software is that it's completely free and all the files downloaded can be imported into Unity to be made compatible for VRChat.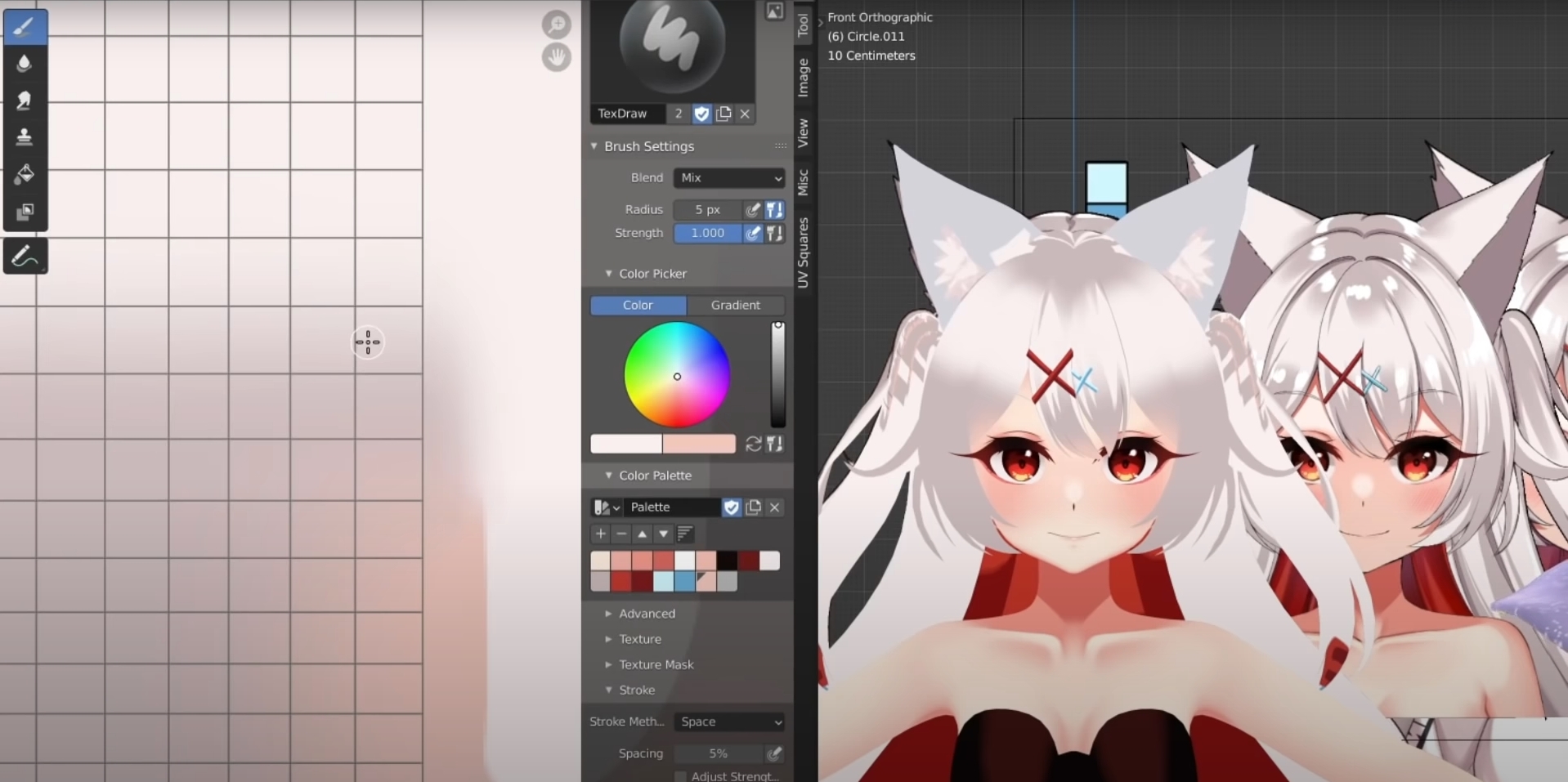 Get A VRChat Avatar Commission
Understandably a lot of people are put off by the process of making an avatar themselves. Some people might not be too artistic or simply don't have the time to invest in making one. However, getting a VRChat avatar commission is the perfect solution to these problems. Avatar commissions are a service where professional artists work closely with their customers to bring their vision to life. Thus, an experienced 3D artist and animator will handle all of the hard work in producing a complete avatar, based on your input. 
The average cost of a VRChat avatar commission can vary a lot depending on the artist, the detail of the avatar and any customisations the customer might want. Cheap commissions can go for as little as $100 whilst high-quality commissions can be upwards of $700.
Here are some of the best places to find the VRChat avatar commissions:
Twitter
The popular social media app is home to many freelance artists who are willing to commission VRChat avatars. You'll have to do some searching around but their bios will usually include a link to a commissioning form where you can get in touch. Or a portfolio where you can see their previous work.
Fiverr
This is a freelancer platform where you can find a person for any job. Hence why there are plenty of artists advertising their commissioning services on Fiverr. It's best to reach out and discuss the details of your commission before buying an artist's package. A lot of the time the commission requirements don't fall within a specific package which could result in you being charged more.
Etsy
Etsy also has plenty of freelancers advertising their services similar to Fiverr. Again you will have to contact them and select a package to get your commission underway. It's also quite common to find premade avatars that the artist has listed for sale. This could also be an option if you like their art style but don't want a commission.
VTuberArt
Here at VTuberArt, we wanted to solve all of the problems with avatar commissions all in one place. Freelance artists often get booked up and close commissions for months on end making you wait to be seen. Some artists cant offer specific designs or textures within their work so decline offers. Finally, it's based on the artist's discretion regarding what commissions they take on. So, sometimes they refuse commissions that are NSFW or projects that they just don't like.
With VTuberArt our dedicated team of artists will take on any commissioning form that comes through to our inbox. Bringing you your custom avatar in no time!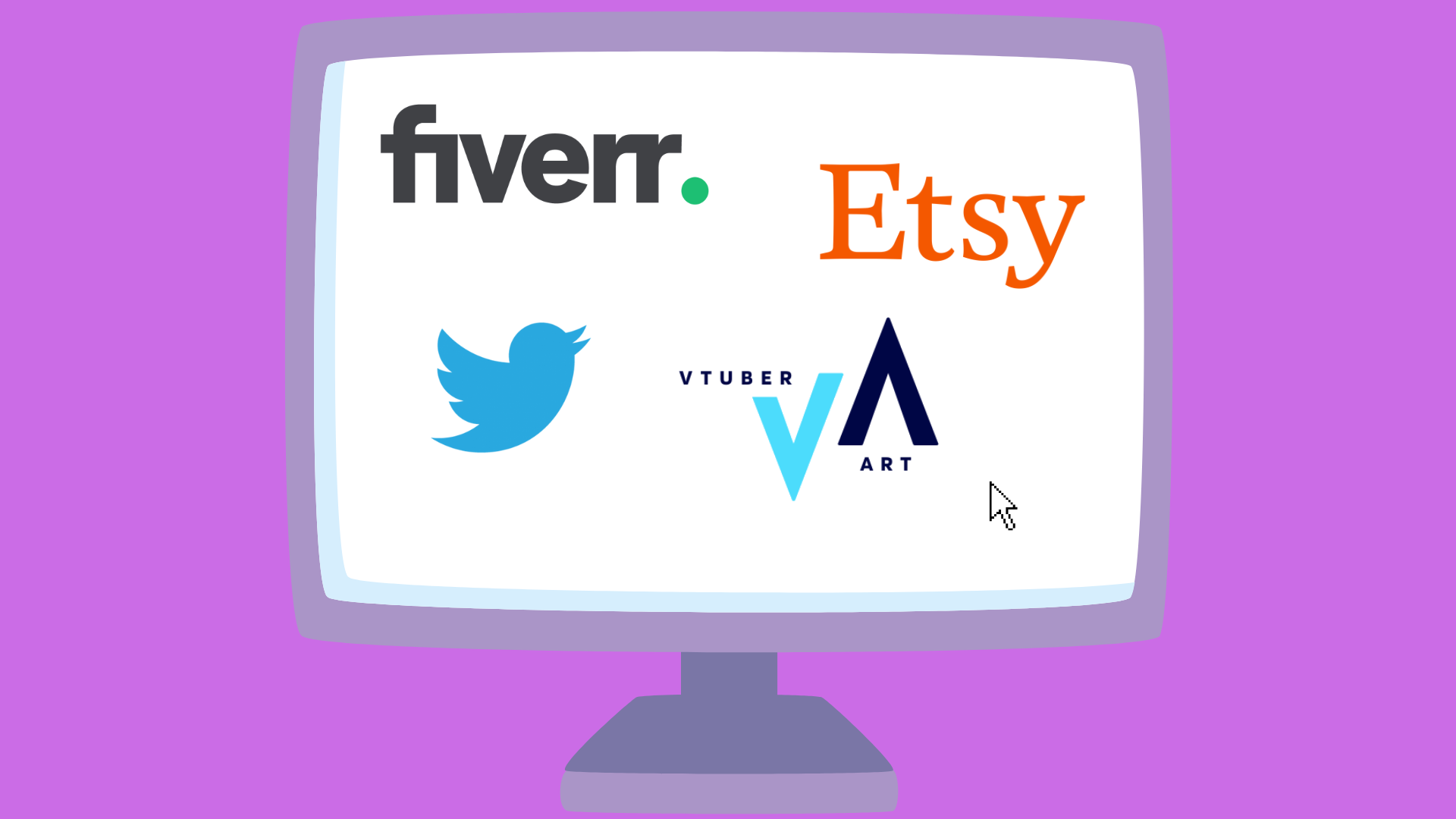 Top VRChat Commissioning Services Including Etsy, Fiverr, Twitter and VTuberArt
Use A VRChat Avatar World
We saved the best for last with VRChat worlds. Players create VRChat avatar worlds where they upload large collections of skins for other players to use. Other users can simply join the world and try on any of the avatars that have been uploaded almost like a virtual clothing store. There are hundreds of worlds out there dedicated to every kind of avatar out there. So you can bet your bottom dollar there are some great anime avatar worlds to check out.
VRChat worlds are free to explore and make. The only requirements are to have passed the visitor rank which can be done by spending over 12 hours in-game. But this time will definitely fly by while you're playing.

Without any further ado, here are some of the best worlds for anime avatars in VRChat:
Sword Art Online Avatars – Kicking things off with a world made by the author XGHOSTKILLERX1 this world, as the name suggests is dedicated to avatars from the hit anime Sword Art Online. They have so many characters from the show like Kirito, Klein and Eugeo all complete with animations and various swords as props. If you're a fan of the show then you might want to check this one out.
Surreal's Anime Avatars – This is a world containing a various assortment of anime characters but the main attraction seems to be Killua from Hunter x Hunter. The world was made by the author Surrealiously who has done an amazing job putting everything together. The avatars are sorted by "base avatars' ' and "animated avatars' ' which saves you from having to try out every one looking for animations.
Sobris Basic Classic Avatar World – Despite not having "anime" in the title this world is full of avatars from shows such as Fullmetal Alchemist, One Punch Man and Seven Deadly Sins. If you want to parade around as Genos or hit the whip and nae nae as Edward this world makes it a possibility. The author is Señor Sobris if you want to show some love.
BunBun's Lost Garden – Here we have another collection of anime avatars free for you to try out. They feature a wide range of avatars from different anime and even some NSFW ones if you're interested. Just enter at your own risk.
Simple Quest / PC Hololive Avatar World – This world is full of an awesome collection of VTuber models from the agency Hololive. For those that aren't too sure what a VTuber is, allow us to explain. VTubers are Virtual YouTubers who create content just like any other creator on the site. The only difference is they are represented by an avatar brought to life by the magic of VR and tracking technology. True to the anime art style of Hololive VTubers, all of the avatars are awesome to try out!
Lena Quest Avatar – Our next avatar world made by Mini Lena is perfect for those looking for some original anime-style avatars. They have plenty of female avatars with outfit changes, bone dynamics and dark/gothic colour schemes. Some of the outfits can be a little risque at times but it's totally optional. 
Kami's Lookout – Finally we've got Kami's Lookout created by the author KingTodd. This world is a Dragon Ball Z fan's dream as it contains over 200 avatars from the show. From Z to GT to Super they have a huge variety of characters, including animations and some of their transformations. They also happen to have almost 100 Naruto avatars to sweeten the deal.

Hopefully, by now you should be spoiled for choice and excited to start exploring avatar worlds or importing your own into the game. If you're new to VRChat or want to know how to get your avatars into the game take a look at our guide on how to upload avatars to VRChat.

Need A VTuber Model Commissioned?
Need A VRChat Avatar Commissioned?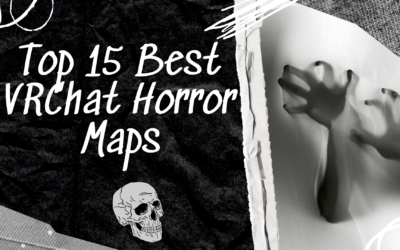 Top 15 Best VRChat Horror Maps Guaranteed to Scare You SillyAre you willing to be scared out of your wits in virtual reality? VRChat, the popular...
read more
Need A VTuber Commission?