Top 25 Most Popular Male VTubers You Must Watch In 2023
Most VTubers take on the form of cute anime girls, animal-inspired beings or demonic characters with devil horns. However, there are a lot of male VTubers out there who get swept under the rug due to the massive discrepancy between male and female streamers. In this article, we are going to run through some of the most popular male VTubers and explain a little bit about the industry along the way. So, let's get started.
Male VTubers are individuals who create and perform as virtual characters, typically using live-streaming or pre-recorded video content on platforms like YouTube or Twitch. Obviously, the main thing that set's them apart from other VTubers is the fact that they are guys. But we are referring to the person behind the avatar and not the avatar themselves, this can be a bit confusing at times.
VTubers use motion capture technology and 3D animation software to bring their virtual avatars to life. A lot more goes into these animated avatars than meets the eye, which we explain in our how to make a VTuber avatar article. Most of the time making a VTuber avatar is too much of a specialist skill and so VTubers opt to hire a professional artist to design one for them. But we'll talk more about this later.
If you weren't too sure VTuber stands for Virtual YouTuber which was a term coined by the first VTuber Kizuna AI many years ago. Since then VTubers have dabbled in just about all areas of content creation that you can think of. Gaming, music, dance, comedy sketches, Q&As you name it! Many believe that VTubing is the future of content creation as there is greater freedom of expression whilst still maintaining anonymity. Even famous streamers like Pokimane and Amouranth have considered VTubing.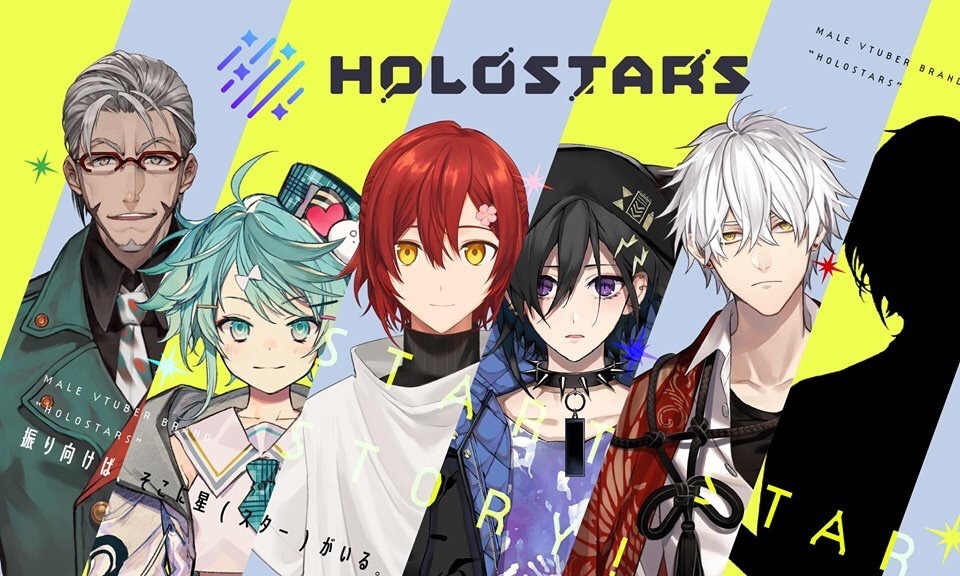 How Hard Is It For Male VTubers To Become Successful?
Like with any form of entertainment, it is going to be a grind to reach the heights of success that you want. One of the main advantages of becoming a male VTuber is that there is less competition than becoming a female VTuber. There are still a lot of talented guys that you'll be up against but with a unique act and enough dedication you can stand out from the crowd.
One of the main things that you'll need as a VTuber is a fully functional VTuber model. While there are plenty of VTuber maker software available on the market, getting one designed exactly how you want is going to be difficult. Hence many streamers get a VTuber model commission from professional artists. This can be a little pricey for an up-and-comer but it's the main focus of the stream so consider it an investment.
When VTubers make it into talent agencies they have a professional team of artists who create the avatar for them. But if you're not willing to wait that long there are plenty of places where you can get one done for around $300.
The VTuber demographic is overwhelmingly male. Hololive, one of the biggest VTuber agencies has a split of 78.79% male to 21.21% female viewers. While this does suggest why female VTubers tend to be more popular these days, there is still a large female audience for the fellas to captivate. Most VTubers streams tend to be gaming related which has a large male following. But don't let this dishearten you as here are a few tips to help you create a successful male VTuber stream:
Developing a unique and engaging virtual character: Having a distinct and interesting virtual avatar can help attract viewers and differentiate you from other VTubers.
Creating high-quality content: Producing well-produced and engaging videos can help keep viewers interested and encourage them to return for more.
Building a community: Interacting with viewers through live chats and social media, and engaging with other VTubers can help to build a dedicated fanbase.
Consistency: Regularly uploading new content can help keep viewers engaged and coming back for more.
In the male VTuber scene, many performers often get accused of using a voice changer due to how deep some of their voices can be. While it can be difficult to tell, if a streamer works for any of the biggest VTuber agencies then this is unlikely to be the case. To make it into these agencies they have to go through VTuber auditions where they want to hear your voice. Duping the scouts will be quite difficult. Not to mention participating in live collaborations will be almost impossible to do with a voice changer.
But if you plan to be an independent VTuber then this should be no problem as there are actually some benefits of using a voice changer.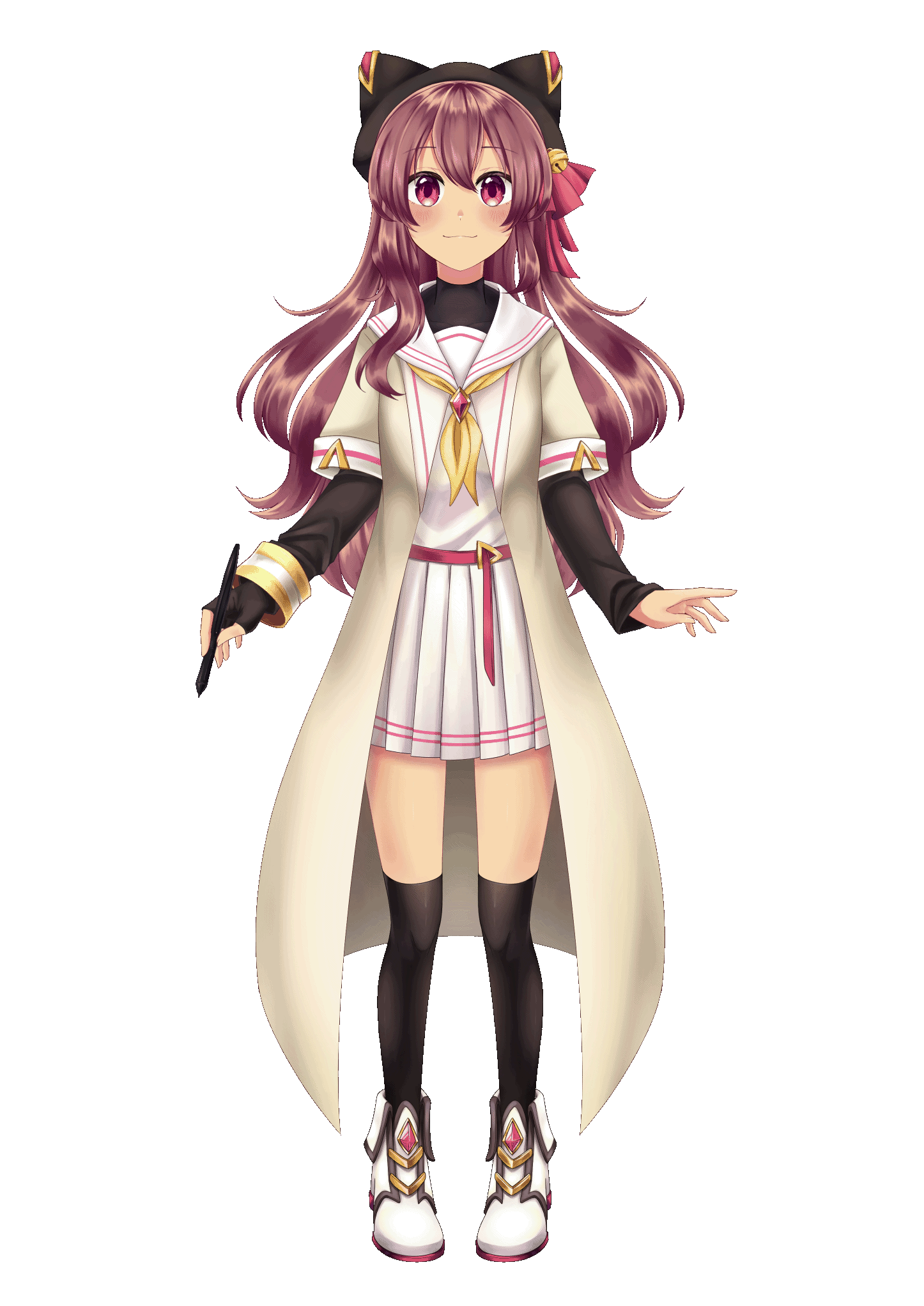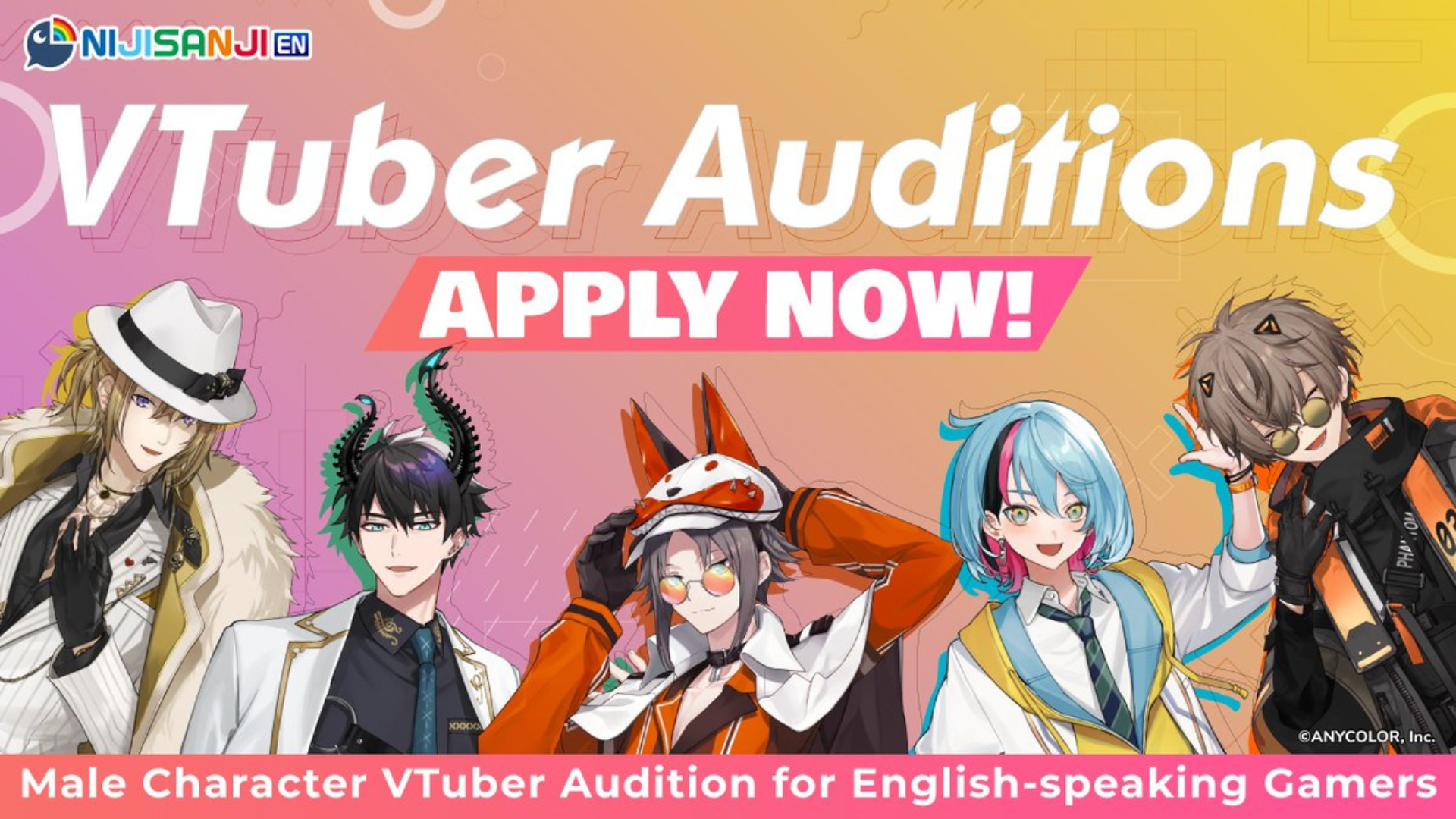 Nijisanji Male VTuber Auditions
Top 30 Most Popular Male VTubers:
Kazuha
Kazuha is a male VTuber who takes on the form of a reserved and suave vampire. He is known for his gaming and commentary videos, as well as for his comedic and entertaining personality. He is quick to become jokingly aggressive and confrontational to fellow livers which make his content so fun to watch. Kazuha is a popular figure in the VTuber community, having gained over 1.4 million subscribers.
Kanae
Kanae is another male VTuber who is mostly known for his sweet and compassionate presence. His avatar is inspired by an angel so the character makes sense. He is part of the NIJISANJI gamers group so primarily makes gaming content. Successful VTuber has amassed over 1.1 million subscribers on YouTube. Not too shabby!
Inuyama Tamaki
Inuyama Tamaki is a VTuber with a rather original backstory. Tamaki is a boy who is forced to cross-dress in a female high school which explains the schoolgirl outfits. Ironically Tamaki has a female voice actor who deepens her voice to fit the part. Tamakin as the fans call her, has grown her channel to over 900,000 subs and is also part of the NoriPro VTuber agency.
Takahata
Takahata is one of the first independent VTubers on our list who has a super interesting background. Takahata is an American, English-speaking VTuber who takes on the form of a bartender. Ironically he works to educate and help those suffering from alcohol addiction, having been an addict himself. The voice actor behind Takahata is extremely experienced having worked on many abridged series such as Dragon Ball Z, Attack on Titan and Final Fantasy 7. Takahata has gained over 322,000 subscribers on his main channel not including VTuber podcasts and other ventures he's working on.
Yukoku Roberu
Yukoko's character is that of a quick-witted bartender renowned for his ability to talk at any length on various topics. When you're streaming for hours this comes in handy. He debuted as part of Hololive's HOLOSTARS with a pretty successful song release. Since then Yukoko has acquired over 280,000 subscribers on YouTube keeping the people engrossed in his musical content.
Astel Leda
Astel debuted alongside Yukoko as part of HOLOSTARS branch. They had many collaborations and songs which rocketed them to success. Astel is best described as a mischievous yet hard-working boy who always bears a determined grin. Astel now spends his time playing video games and making music which has earned him over 220,000 subscribers on YouTube.
Kageyama Shien
Kageyama is a male VTuber that debuted as part of Hololives 3rd Generation of HOLOSTARS, having seen so much success from their predecessors. Shien's character is a jackal who is a mafia boss from the land of beastmen. He can be described as dumb and naive but people still love his content. He makes ASMR, music and plays video games which has managed to gain him 215,000 subs on YouTube.
Kanade Izuru
Izuru is a successful male VTuber who is also a part of Hololive's HOLOSTARS. As a person, Izuru's character is very straightforward, and a little weird, but a good guy all around. He is mostly known for his husky and nasally voice which has an impressive vocal range. Izuru's deep passion for music has allowed him to establish himself well on YouTube with 214,000 subscribers.
Arurandeisu
This VTuber is a mysterious Italian man who has seen many walks of life. Some notable ones are a detective, a cat burglar, a teacher, a samurai and even a sniper. You probably guessed it but Arurandeisu is also part of the HOLOSTARS branch, which really saw the potential in male VTuber singers, much like boy bands. His 180,000 subscribers tune in every day to watch him play games and listen to his cover songs.
Aragami Oga
Oga's character is said to be an ex-military man from a parallel universe, who has been fighting battles for over 5,000 years. Despite this, Oga has a very gentle demeanour with a calm and soothing voice that draws people towards his ASMR. Oga is also part of the HOLOSTARS branch meaning he makes music but plays plenty of video games too. He has over 170,000 subs on YouTube earning him his spot on our list.
Hanasaki Miyabi
Miyabi is a cheerful VTuber from the HOLOSTARS branch. He takes on the appearance of a cute red-haired boy with an iconic peach blossom hairpin. You can catch Miyabi playing all sorts of games on his channel, like Apex Legends, Fall Guys and many other popular titles. Contrary to his calm personality he often gets carried away shouting when gaming. But that doesn't seem to be a problem for his 137,000 subscribers.
Nia
Nia formally known as Artsy VRC is an English VTuber who is best known for his VRChat streams. His VTuber avatar doubles up as his VRChat avatar where he can talk and interact with the viewers. Nia's content isn't super family-friendly having collaborated with VTubers like Projekt Melody, but so long as we're all adults here his streams can be super entertaining. Nia has over 116,000 subscribers on YouTube and is a bit of a celebrity when it comes to VRChat.
Merryweather
Merryweather is another independent, English-speaking VTuber. Despite this, he is considered the "CEO VTuber" as he is the head writer of many VShojo lore videos. He takes on the form of a dog boy with his mix being half Danish Spitz and half Turkish Kangal. Whatever it is it's adorable and has gained him a large following on Twitch. His YouTube channel for Twitch highlights alone has 239,000 subscribers with his Twitch channel having another 200,000 to match. 
He mainly hosts chatting streams and Let's Plays, so if you're into video games, be sure to check him out!
Porcelain Maid
Porcelain Maid formerly known as FoxyJoel is an English-speaking male VTuber whose character is trapped in the body of a monster girl. He mainly enjoys streaming video games, art and just chatting which is no problem as he's very high-energy. Joel's personality is best described as charming, positive and a bit too loud at times but overall a very entertaining watch. 
Porcelain Maid mainly streams on Twitch having over 110,000 followers! But his YouTube channel isn't anything to laugh at as he also has 34,000 subscribers.
Yami Sensei
Yami Sensei is an English-speaking Swedish VTuber who founded their very first VTuber team on Twitch, Swetubers. Yami's appearance is quite plain as he has mid-length blonde hair and a pair of dungarees. He is most distinctive feature is a plaster he sometimes bears on his nose. If you want to catch Yami's streams you can typically find him on Twitch, chatting with his stream or playing indie horror games. He has a following of over 29,000 on Twitch with a humble 6,000 subscribers on YouTube.
Shoto
Shxtou, pronounced Shoto is one of the most popular male VTubers on the internet! He is an English-speaking Vietnamese-American VTuber under the affiliation United Talent. Shoto is notorious for his soothing ASMR-like voice which is why he mainly plays RPG horror games so he can read the subtitles like a voiceover. Shoto can mainly be found live streaming on Twitch whilst his YouTube channel is mainly reserved for his music.
Shoto is certainly a hardworking VTuber uploading stream highlights quite regularly to his channel. Because of this, his Twitch channel has 960,000 followers and his YouTube channel 1.1 million respectively.
Fuu Enju
Fuu Enju is an independent American VTuber who is half human and half cat. The fluffy black ears and cat collar make this pretty clear. Unlike most other VTubers, Enju wasn't afraid to give away his identity in a VTuber face reveal. Sometimes this can take away from the magic of the character but his 27,000 followers on Twitch would disagree. 
His YouTube channel is mainly reserved for short comedic posts while his Twitch is where he interacts with his fans. You can find him playing games like Valorant, Resident Evil, Outlast or just chatting.
Hoshi Yumekawa
Hoshi is an English/Japanese VTuber based out of Japan. Whilst he is a part of the Twitch team FuwaTopia he is still an independent VTuber making all of the content, including his VTuber model.
Hoshi is an adorable Bunny-Fairy Prince from the dream kingdom who has blonde pigtails, blue eyes and of course… bunny ears! Hoshi is a great family-friendly streamer who specialises in art. All of the streams are very wholesome and focus on a very "kawaii" aesthetic. Hoshi isn't very active on YouTube but is frequently found streaming on Twitch to his 16,000 followers.
Vox Akuma
Vox is an extremely popular NIJISANJI VTuber part of the English-speaking NIJISANJI EN branch. He was the first ever NIJISANJI EN VTuber to reach 1 million subscribers, so he must be worth a watch! Vox is a mysterious and suave-looking VTuber with his jet-black hair and slick suits, but he's been known to show his sillier side on stream. He does plenty of impressions of other VTubers and celebrities. His most famous being Gordon Ramsey.

You can catch Vox streaming ASMR and a variety of video game Let's Plays on his YouTube channel. 
Mystas Rias
Mystas is another successful member of the NIJISANJI EN branch debuting alongside Vox Akuma. Mystas is a detective and self-proclaimed genius widely known for his eccentric personality. On stream, he is very loud and outspoken and tends to swear a lot. But despite this, he has shown great maturity in his ability to speak on serious and sensitive topics. Mystas has gained over 1 million subscribers on YouTube and over 250,000 followers on Twitch. Whilst he isn't the best for family viewing he is definitely an entertaining watch for adults.
Ike Eveland
Ike is a male VTuber also part of the fourth wave of NIJISANJI's EN VTubers. Fans claim that Ike has great depth to his personality and while he is quite closed off generally, a new idea turns him into a different person. During collaborations with other VTubers, he's the calm sanity keeper of the group but can unexpectedly incite chaos with pranks when people least expect it.

Ike has over 870,000 subscribers on YouTube who tune in to watch him play video games and chat with him. Ike doesn't upload many videos but there are hours of previous live streams to look back through and enjoy.
Doppio Dropscythe
This guy is another male VTuber from the NIJISANJI EN branch but debuted as part of their seventh wave. This means that he's only been around since late 2022! In his short months of VTubing Doppio has managed to acquire 129,000 subscribers on YouTube with his energetic personality and tremendous self-confidence. Doppio's lore states that he's a delinquent turned disciplinarian which is evident in his mischievous nature.
His avatar bears mid-length maroon hair with piercing yellow eyes. If you ever want to catch Doppio streaming YouTube will be the place to go.
Luca Kaneshiro
Luca, a fourth-wave NIJISANJI EN VTuber, is known for being a mean mafia boss with a temper. He's constantly looking for ways to show off his strength but is strangely endearing. Luca just looks like a mafia boss with his white suit and fedora hat to match but ruins the aesthetic by using words like "POG" on stream. 
He has been streaming since June 2021 and has amassed over 940,000 subscribers on YouTube and 19,000 followers on Twitch. Viewers tune in to watch him play all kinds of games ranging from Fall Guys to The Walking Dead. Or, if chatting is your thing he also does that too. 
Shu Yamino
The final VTuber part of the fourth wave of NIJISANJI EN boys is Shu Yamino. Shu's lore states that he's a sorcerer from the past with mysterious abilities, one of which being the ability to cast a malediction upon those who do him wrong. On a lighter note, he's surprisingly supportive of his friends during collaborations and exhibits a childish sense of humour with crude puns and innuendo. 
However, Shu's 840,000 YouTube subscribers seem to love him and his iconic brown, spikey, fringe flick. Shu doe's a lot of collabs with other VTubers playing games like Valorant and indie horrors which make for a barrel of laughs.
Fuwa Minato
Fuwa is a Japanese VTuber associated with NIJISANJI. He debuted back in 2019 as part of a trio but has found his own success over the years of streaming. Fuwa is described as an approachable and loving personality who loves singing. His streaming stamina is unmatched sometimes going for as long as 10 hours at a time! He has gained over 760,000 subscribers on YouTube and is well deserved.

Fuwa's approachable look comes from his purple eyes and hair to match. He can usually be seen with a calm grin, which fans seem to love.
Hopefully, from our list, you've gotten some inspiration and VTuber ideas for your streams or have some new favourite VTubers to watch in your spare time.
Need A VTuber Model Commissioned?
Need A VRChat Avatar Commissioned?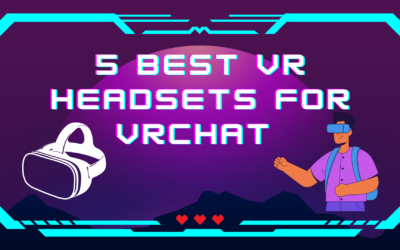 5 best vr headsets for vrchat (2023)Virtual reality is a growing phenomenon. With the right applications, virtual reality can transport users to...
read more
Need A VTuber Commission?