What Is A VTuber Graduation?
Virtual YouTubers and streamers are spreading like wildfire all over the globe. Millions of subscribers, followers and incredible amounts of money have led to a vast increase in the number of VTubers popping up. Despite many people not knowing what a VTuber is, their content is so sought after, that agencies and private fan-dedicated services, translate streams into their own languages. However, with all this fame and success, what happens when the person behind the avatar wants to move on from VTubing? 
We're going to answer all of the important questions surrounding the bittersweet event of a VTuber graduation. So let's get started!
What Does A VTuber Graduation Mean?
The term graduation when we refer to VTubers is often used in conjunction with Hololive. This is usually because it refers to the process of the person behind the avatar, moving on from the VTuber agency. For now, all we need to know is that Hololive is an extremely popular VTuber agency. When a VTuber graduates from Hololive it usually signifies the end of their career and hence why it is used interchangeably. Sometimes it is used to describe a VTuber leaving the Hololive roster, while other times it is used to describe retirement.
The term graduation in reference to VTubers is always melancholic. While it mainly signifies an end of their Hololive contract, on good terms. It's also a sad experience for millions of viewers to lose the VTuber idol they watched so religiously. Graduation might seem like a strange way to describe the process, however, it comes from Japanese and Korean pop bands. When a JPop band member decides to leave graciously to pursue a solo career or retire it's described as graduation. This happens far more frequently in JPop bands compared to the western music industry.
Similar to JPop band members graduating, when a VTuber leaves their agency it's seen as them leaving their group or family that they used to collaborate with. VTuber agencies often facilitate the collaboration of VTubers on their roster.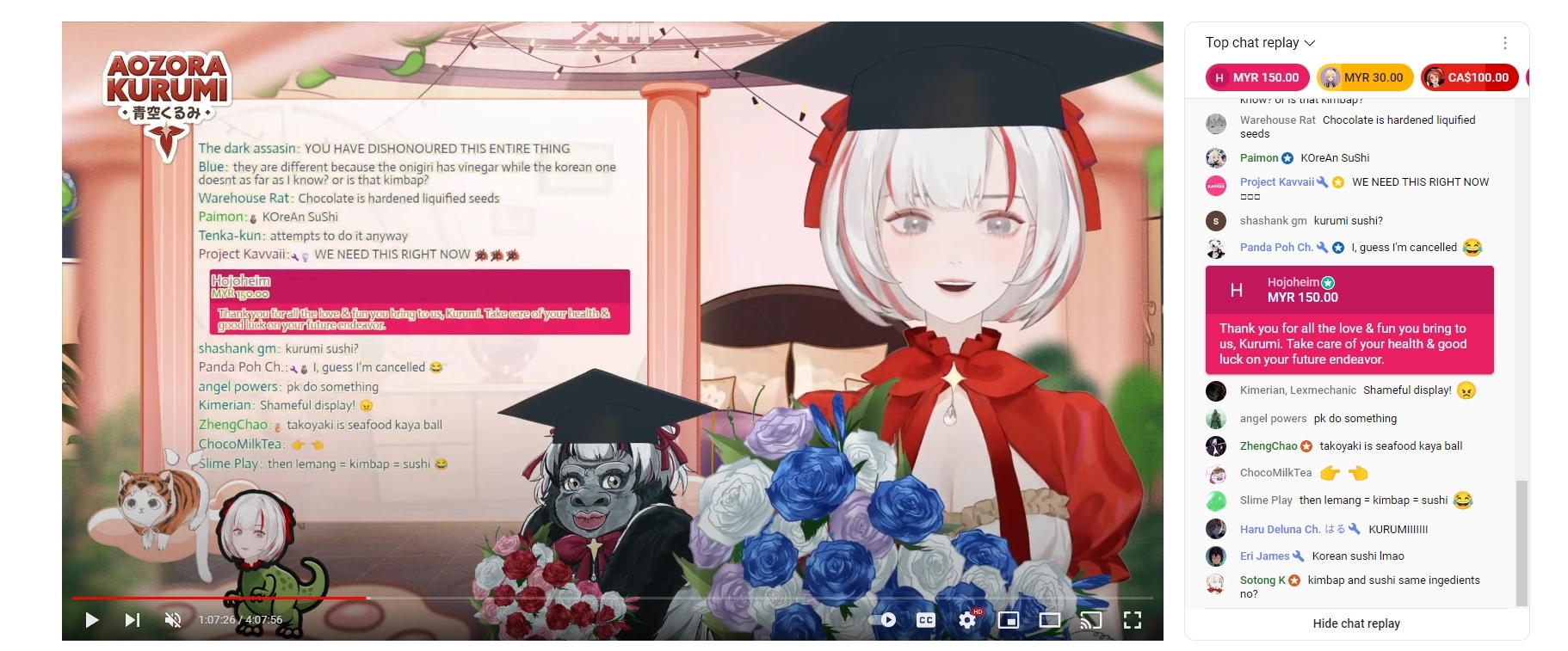 Aozora Kurumi Graduation Stream
What Happens When A VTuber Graduates?
When a VTuber graduates it is certainly a big deal so they very rarely happen out of the blue. Companies will make sure to announce the date of their leave beforehand and include any notable celebrations taking place on this day. Farewell streams also known as graduation streams will be organised for this day. These streams will differ from the normal content the VTuber uploads and usually involves lots of fun cameos from fellow VTubers. These streams are great fun and tend to get rather viral reactions from the community which can help to kickstart any other projects the streamers might be working on.

The graduation stream for Kizuna AI, one of the first VTubers, had over 1,000 appearances from other popular VTubers to say their goodbyes. Paying their respects to one of the first to ever do it had millions of people tune in to watch!

After graduation VTubers can generally do whatever they want. Some use this as an opportunity to take a break. While it isn't as difficult as being in the public eye, it can still be exhausting creating hours of content and interacting with the fans on a daily basis. Other VTubers might have been given opportunities to partner with a different agency or might want to fly solo for a while. Whatever their reasoning VTuber graduations are almost always a positive ending to a VTubers career.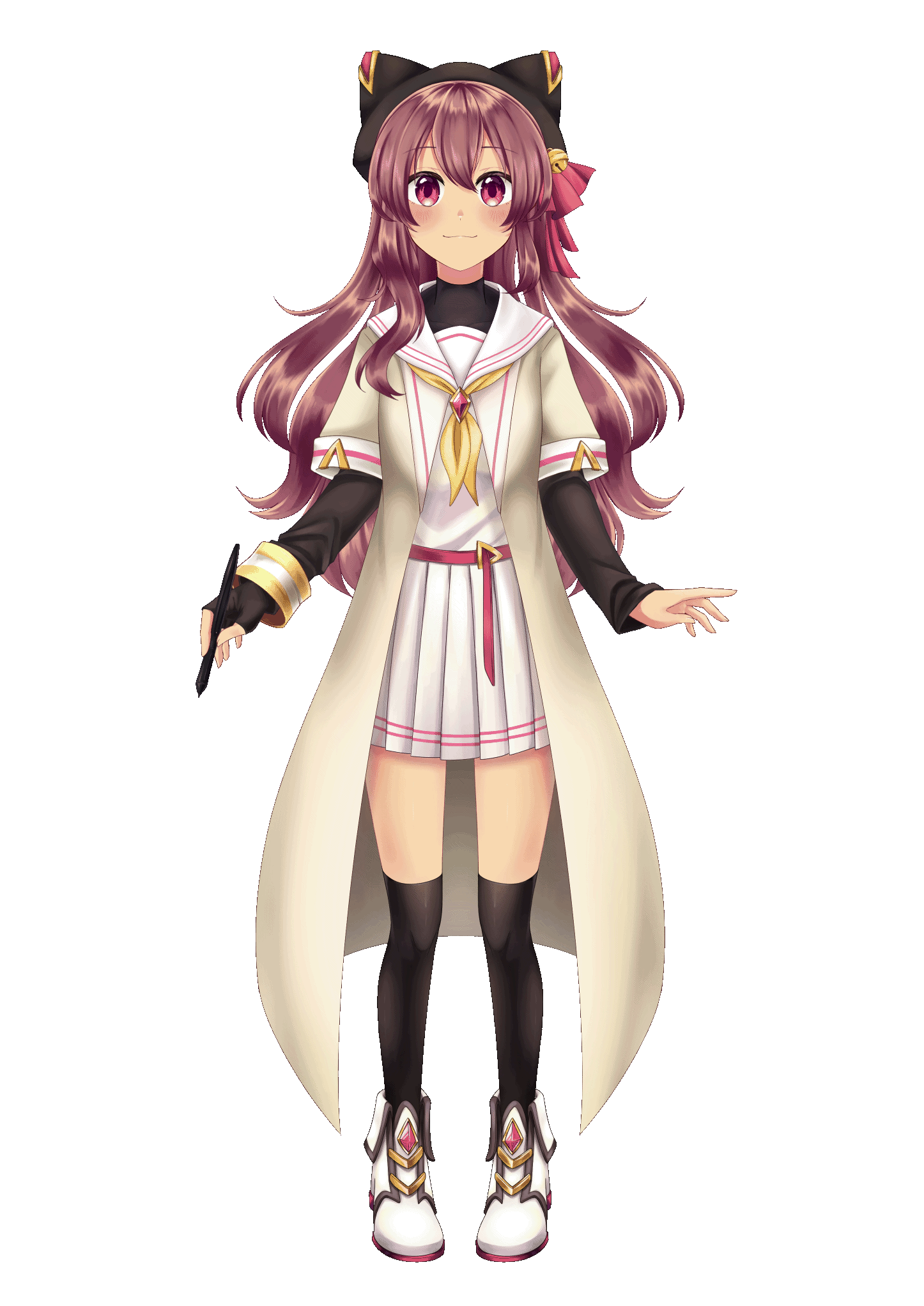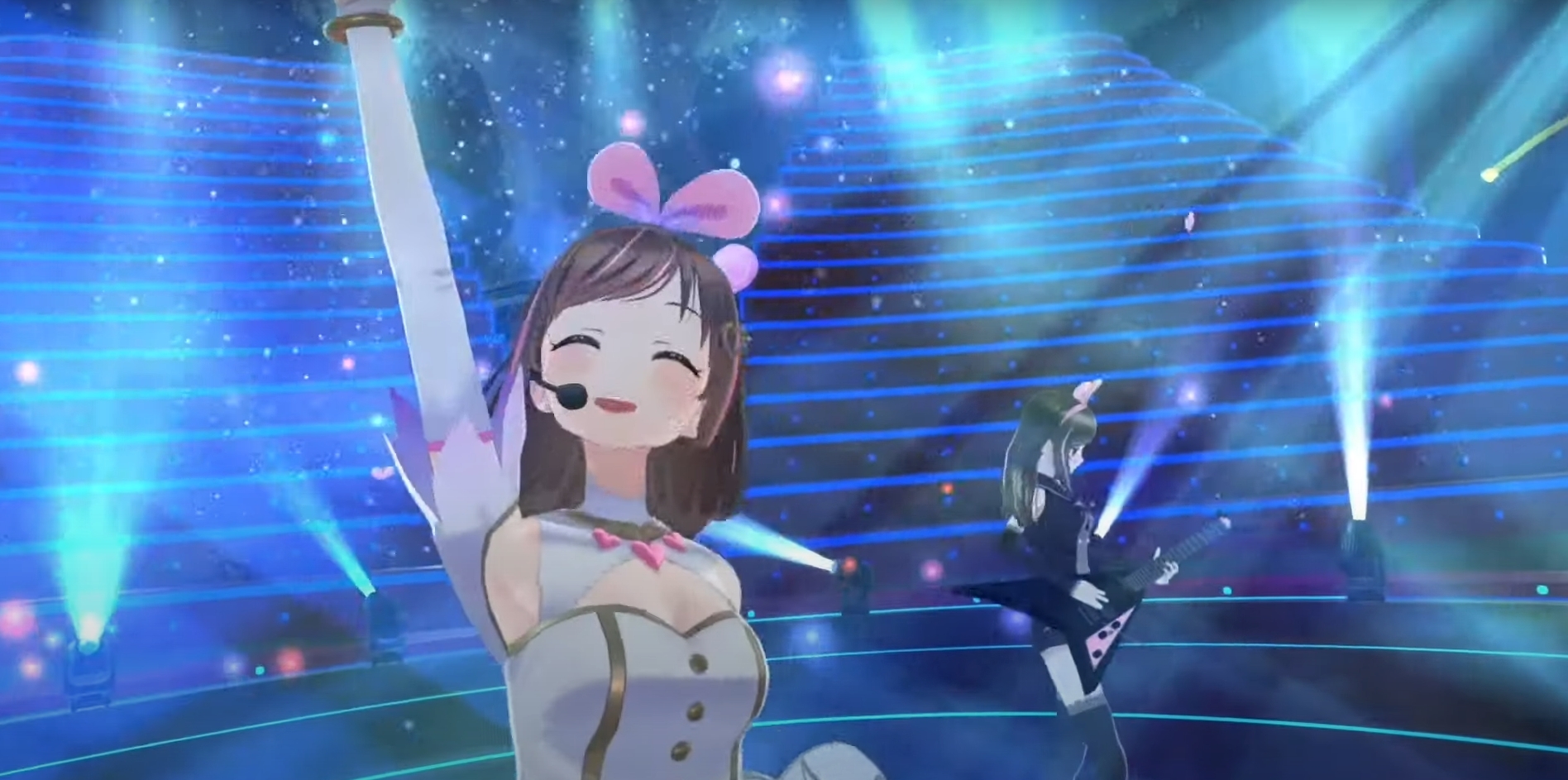 Kizuna AI Graduation Concert
With all this talk of Hololive, it's probably best to give a good explanation of who they are. As we previously mentioned Hololive are a Japanese VTuber talent agency. They are owned by a tech entertainment company called COVER Corporation which manages 71 VTubers and is still steadily growing. Some of their main talents are Gawr Gura and Houshou Marine who have 6.3 million subscribers between them.
The strange thing about VTuber talent agencies is that not much is known about the professional terms and contractual obligations that VTubers must fulfil. In fact, the only things that people are aware of are that they provide equipment and recording studios to improve the quality of their VTubers streams as well as facilitate collaborations with other VTubers within the company.
Hololive has recently branched out to English and Indonesian audiences where they are actively producing content and looking for local talent. They have hosted VTuber auditions in the past so there's no reason why another one couldn't be on the horizon.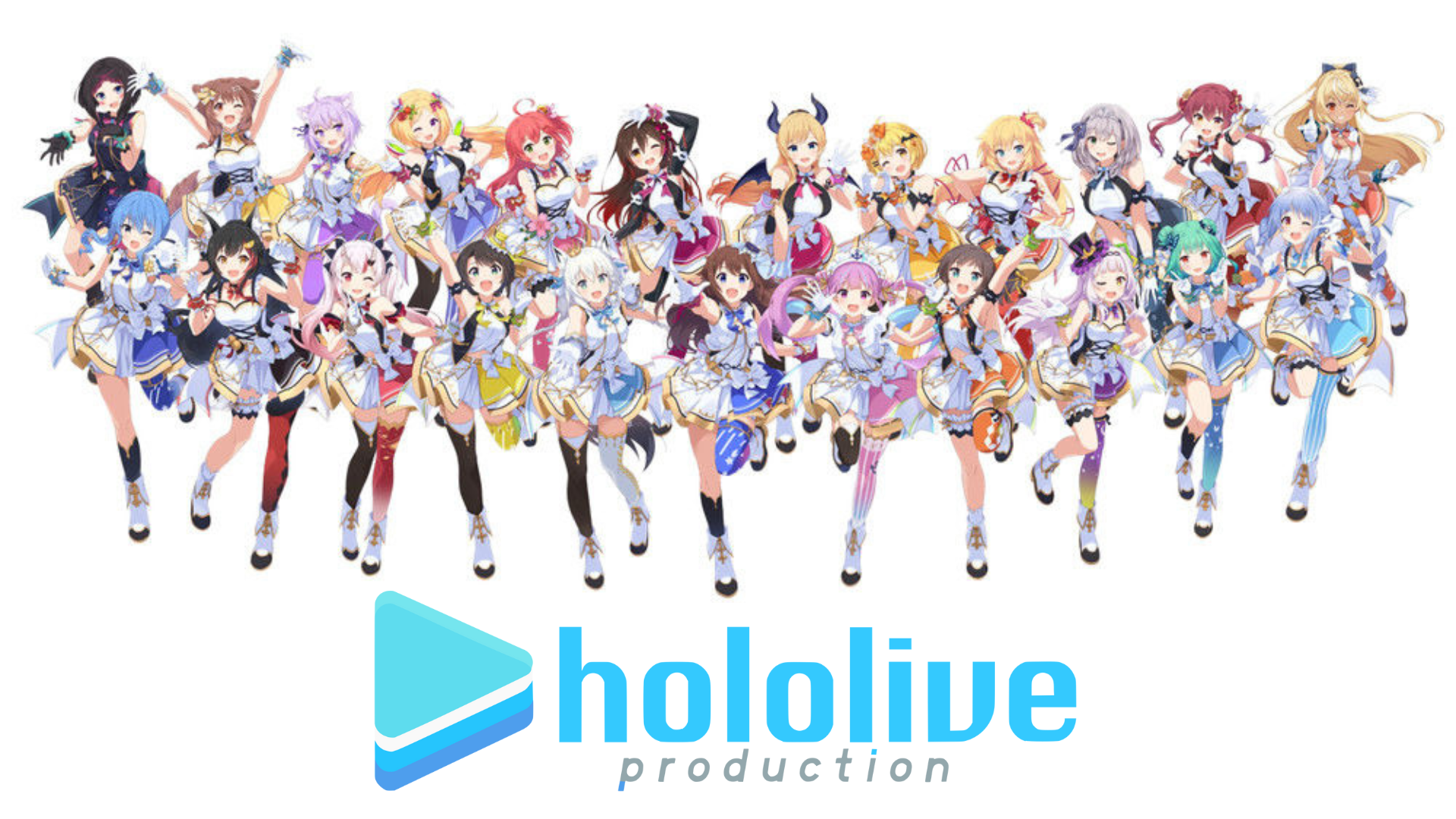 Popular VTubers Who Graduated
VTubing was founded back in 2015 and since then there has been amazing growth and a good number of graduations. So here are some of the most popular VTubers who have decided to move on from their agencies.

Tsukumo Sana
Tsukumo Sana is an English speaking VTuber under the HololiveEN agency. She debuted in October of 2021 and amassed 400,000 subscribers during her short career. She would get millions of views per video which is extremely impressive as English-speaking audiences usually have lower numbers when it comes to VTubing. Tsukumo was known for her Let's Plays and music that her fans adored. Her retirement was announced to be in July of 2022 which came as a massive shock to her fans.

Her graduation stream was a tearful event full of collaborations and chat spamming yellow hearts for their beloved idol. However, it was a lovely send-off for a very influential VTuber.
Mayuzumi Kai

Mayazumi Kai had a very successful career as a VTuber. Kai's character was a cool-headed and reserved white-hat hacker, who was known for his monotone voice and sarcastic humour. Kai debuted in July of 2019 and retired recently on July 2022. He had a nice long career and gained over 700,000 subscribers which is quite rare for male VTubers. Female VTubers massively outnumber male VTubers so it was good to see one breakthrough into the mainstream.
His graduation stream was announced in November 2021 where he would go on to explain that Nijisanji's vision of his character is not in line with his own personal ideas. They had long discussions about the direction of his channel which lasted up until early 2022. Sadly they couldn't find any common ground. 
Kai's graduation was pleasant and he left the company on good terms. The graduation stream totalled 20 hours across three streams which featured various VTubers from Hololive, Nijisanji and VSPO. His graduation was one of the few times that he enabled Superchats during a stream. Upon graduation, Kai left his final tweet to say farewell quoting "THE END. The story does not continue."
Yakushiji Suzaku
Suzaku's debut took place on the 14th of August 2019 as part of Hololive's Holostars branch. He was the first member of this generation of VTubers that sadly never really took off. Due to the poor number of viewers, Suzaku retired on the 6th of March 2020 but there was never any bad blood between him and the company.
Yamiyono Moruru
Yamiyono was a female VTuber partnered with Nijisanji another huge VTuber agency. She took on the form of a demon girl who used to live off of human blood but recently realised that cola and ramen noodles will suffice. Her debut was in 2018 and had a fairly successful career streaming Let's Plays and collaborating with other creators. Eventually, on the 24th of June 2019, she would announce her retirement and have her last stream on the 27th of that month.

Her graduation from Nijisanji was an honest one that ended on good terms.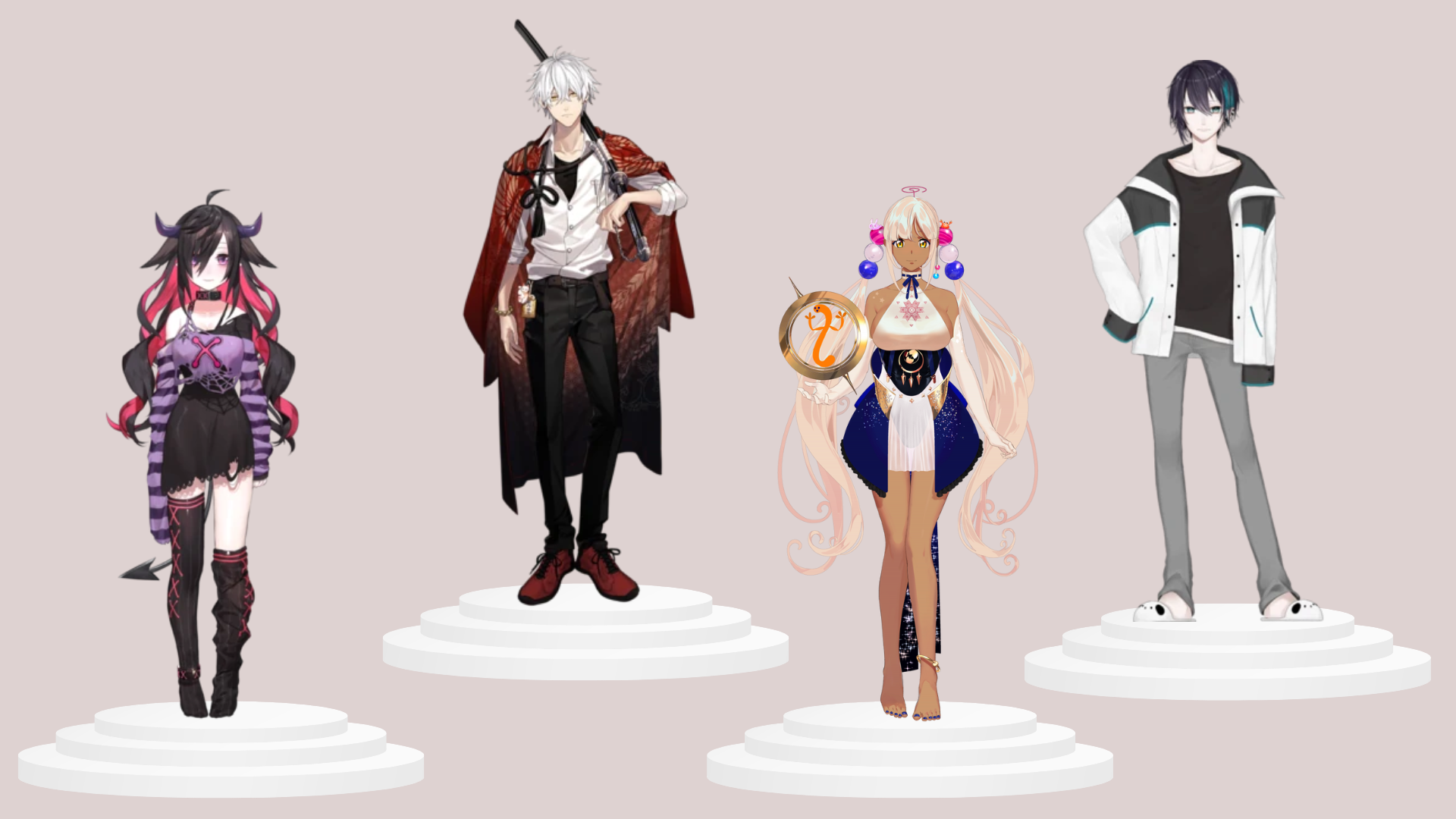 Graduated VTubers: Tsukumo Sana, Mayuzumi Kai, Yakushiji Suzaku, Yamiyono Moruru 
Controversial VTuber Graduations
Much like major Hollywood meltdowns VTubers have been known to fall out with their agencies for various different reasons. The quick fame and success that comes with VTubing can be difficult to manage. Hence VTuber agencies are extremely strict with their contracts and breaching them usually results in serious penalties. 
So let's have a look at some VTuber graduations that didn't end on such good terms.
Kiryu Coco
Kiryu Coco also known as Coco for short, retired in July of 2021. Her channel grew rapidly in a short space of time and at its peak had around 1.5 million subscribers. It's quite strange for someone with this amount of success to suddenly up and leave. So this left a lot of questions in viewers' minds. Her popularity was largely based on being bilingual and naturally being able to engage with international audiences. However, in 2020 Kiryu Coco was involved in some controversy when she accidentally showed her viewer metrics. The analytics showed Taiwan as a separate country from mainland China which led to an uproar from her Chinese fans. 
Viewers were leaving en masse and starting to boycott campaigns against her. It was later found that the Chinese Hololive company (now disbanded) was also encouraging this Anti-Coco movement. A few short months after this Kiryu Coco had resigned from Hololive. However, it wasn't all doom and gloom as her popularity with western audiences led to the launch of HololiveEN. Furthermore, Coco still produces content under her original independent identity Kson.
Mano Aloe
Mano Aloe broke records with the shortest VTuber career with Hololive as she retired the same month that she debuted. Aloe was inducted as a member of the Hololive roster on the 15th of August only to release an apology video two days later explaining how she is sorry for leaking her Live2D model before her official debut. She claimed that they were live tests with permission from her manager but ultimately forgot to delete the footage. 
Hololive acknowledging her breach of contract suspended her for two weeks which was when things went from bad to worse. During this time period, she began receiving strange phone calls and poor support from fans which ultimately led to her graduating within that same month. She claimed that she did not have the mental and physical capacity to continue with her career.
Uruha Rushia
Uruha Rushia was a Japanese female VTuber who made her debut back in 2019. She had a relatively long and successful career for a VTuber, attaining the record for the most Superchatted YouTuber channel. Uruha received $3,284,123 in revenue across 273,923 Superchat donations! In February of 2022 COVER Corporation released a statement terminating their contract with Rushia for several violations. 
The VTuber had allegedly leaked company information that was her responsibility to protect. The supposed publicized falsehoods had caused the company to suffer reputational damage which led to her premature and less noble retirement. Getting rid of an asset like Rushia does demonstrate how seriously agencies like Hololive take the confidentiality of their contracts.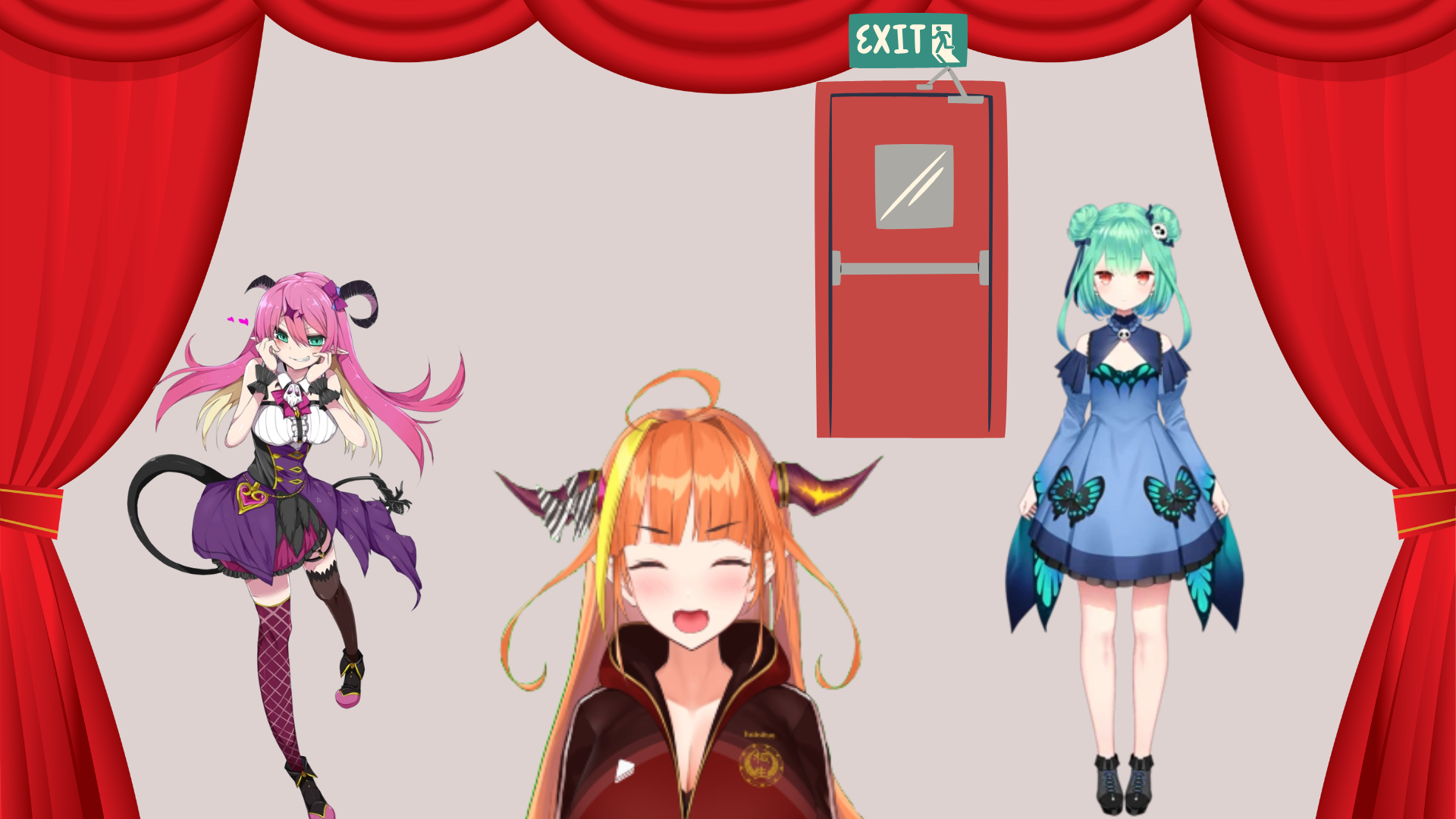 Graduated VTubers: Kiryu Coco, Mano Aloe, Uruha Rushia
After hearing about the success and pitfalls of VTubers some of you might want a chance at your very own graduation stream one day. So If you're interested in becoming a VTuber you might want to pay attention to this brief rundown. 
If you want to start out as a VTuber you're going to need a VTuber avatar. This will contribute to your persona and become your online virtual identity so it's important to get it right. Those who are skilled enough, like to make a VTuber avatar themselves. This can take some experience with graphic design and animation so it's not for everyone. As an alternative, most people invest their money into professional artists to commission their VTuber avatars for them.


VTuber artists can be found on Etsy, Fiverr, Twitter and of course VTuberArt. Here you can get a fully functional VTuber avatar made to your custom requirements, without any of the hassles.

Next, you'll need to set up your stream. Provided you have the right hardware requirements, such as a streaming PC, camera and microphone it shouldn't take too long. There are plenty of VTuber maker software available online to choose from. Some popular ones include 3Tene, Luppet, Animaze and VSeeFace. You will also need your streaming software like OBS Studio or Streamlabs. Luckily, almost all of the VTuber software are compatible with these programs.

Finally, start making content! This is the fun part where you get to express yourself and create content for people to enjoy. Many VTubers like to make music, sing, play video games, draw or just talk with their chat. These are just a few things to get you inspired but there are so many possibilities.
With a bit of brainstorming and a great VTuber model, you could be making your debut sooner than you think!
Need A VTuber Model Commissioned?
Need A VRChat Avatar Commissioned?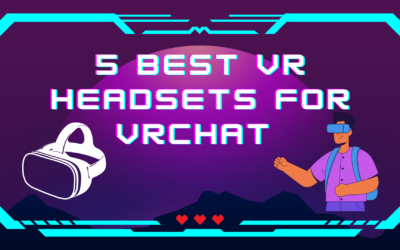 5 best vr headsets for vrchat (2023)Virtual reality is a growing phenomenon. With the right applications, virtual reality can transport users to...
read more
Need A VTuber Commission?